The Institute of Leadership, Entrepreneurship and Development (iLEAD) held its annual fest, Managedia 2016 last week in its campus on the 4th and 5th of March. In its third year, the event not only lived up to the hype but this time it was phenomenal.
A brilliant trailer had already set the countdown for the show, which was followed by a plethora of nail-biting rounds for this year's theme'Battle of the Think Tanks'. With an emphasis on innovation, 'Managedia 2016', iLEAD's Management and Media fest garnered rave reviews from many. This year, the Guest of Honour was Kolkata's most popular Radio Jockey (91.9 Friends FM), Mr. Jimmy Tangree who said, "I am very happy that the keyword called innovation is used because in our business everything is innovation." He was accompanied by the Chief Guest, Mr. Shibaji Sen, Head of all the Kolkata editions of The Times of India. Together with Mr. Pradip Chopra, the Chairperson of iLEAD, they lit the inaugural lamp and thus began the competition.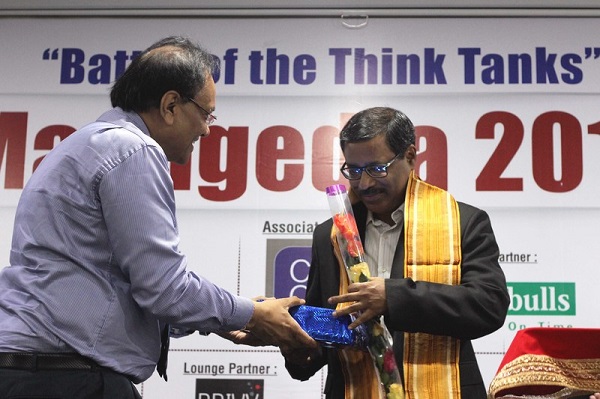 Managedia 2016 included rounds like Finance, HR, Business Plan, Best Manager, Photography, Marketing, Advertising, Public Relations, Film Making, Field Event and Journalism. Participants from 11 colleges included St Xavier's, Future Media Institute, J D Birla Institute- MAIN & BBA, NSHM, Muralidhar Girls College, West Bengal State University, Bhawanipur Education Society, Vivekananda College, Charuchandra College and the host, iLEAD. Some eminent leaders who acted as judges in this edition of Managedia are Rita Bhimani (Owner- Ritam Communications), Soumojit Mahapatra (Chairman- PRSI), Sayantan Adhikari (Owner- CANDID COMMUNICATIONS), Abeer Chakraborty (Ex. Executive Vice President at Bates CHI & Partners), Siddhant Shah (Regional Manager, Asian Paints Services), Shankhajit Dutta (Sales Manager- SAARC Johnson & Johnson), Uttam Bose(Managing Director-Hindustan Motors Finance Corporation Ltd) and Professor Sujata Saha(Strategic Management- IISWBM).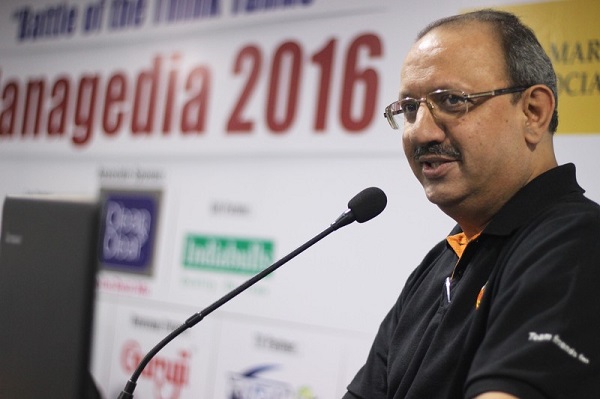 The two days gave a great opportunity to interact with the best of minds, stalwarts in their respective fields. iLEAD's world class infrastructure, pleasant campus ambience, planned arrangement and execution of work and top class hospitality earned the institute some real words of praise from judges as well as participants.
Mr. Rajat Dutt, VP, HR & Admin of McLeod Russel India Ltd. was one of the judges for the HR rounds. He said, "It's a great pleasure to see the energy of the younger generation and how it translates into the debating session that's here." Much like him, a participant of the 'Best Manager' round from Bhawanipur College, Ujjwal Kariwala found the competition to be a real challenge. "We need to describe an institute that extends its hand towards world class education and iLEAD itself is a great example."
Source: Soutrik Das, City Journalist-Kolkata, CollegeDekho