Department of Travel & Tourism management, NSHM has launched a "Tourism Club" for co-curriculum centre for Travel and Tourism Management students. The "Tourism Club" was inaugurated in the Durgapur campus of NSHM Knowledge Campus.
NSHM Knowledge Campus aims at shaping brilliant minds, equipping them with the skills to lead national and global organizations and is devoted to the task of building a pool of next generation entrepreneurs, managers, and leaders with the unwavering commitment to ethical behavior. In today's advanced and competitive business world, business leaders need to be focused on learning business ethics with managerial abilities to accept the challenges of social responsibilities.
NSHM is working towards equipping the future managers and developing business leaders capable of responding to changes and challenges in the emerging markets. NSHM is focused on Industry-Interface which is an important ingredient in the training process for the aspiring managers. The Travel Club is also a dream come true for it. NSHM offers not only a scholarly and professional ambience but also providing pleasant campus life necessary for the all-round development of the students.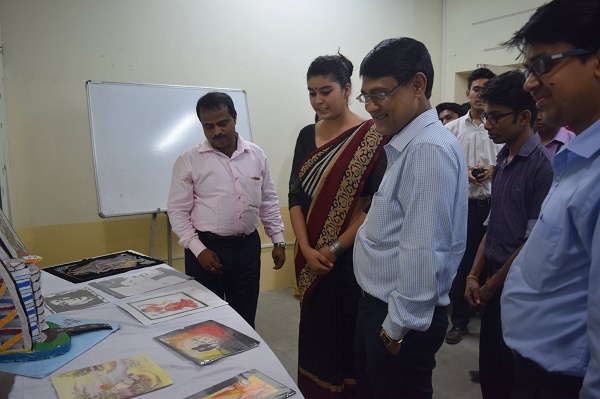 The club was inaugurated by Dr. M. A. Sofique, Head – Dept. of Tourism Management, The University of Burdwan in the presence of many industry experts from Yatra.com, Ezzego1.com, Travelguru.com, Djubo.com etc., Principal and, Faculties and the students of the Department of Travel & Tourism management of the college.The Travel Club will be accessible for all students of NSHM Knowledge Campus of both of their Kolkata and Durgapur zones.
Source: Soutrik Das. City Journalist- Kolkata, CollegeDekho