NSHM Institute of Media & Design conducted an interactive session with Cyrus Dastur, the founder of Shamiana Arts – a platform that connects short film-makers who is also known as the founder of Short Film Movement. The session held on May 13th, 2016 at Media AV Room at the main campus of the college in Kolkata.
The seminar was a gateway for all the Media and Design students of the college to gain valuable suggestions and mentorship from the expert laureate and to showcase their talent & thoughts in environmental awareness and gain the reputation of applause from the jury.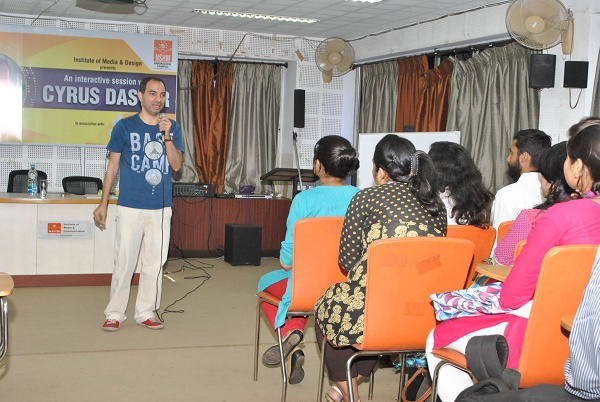 The speaker had interactive sessions with all the students who were present in the seminar.Students from different streams and sections of the college actively took part in each and every part of the session of it and made the Seminar a great hit. The session was very helpful and encouraging for all the students as well as for the faculty members of the college.The session was thoroughly enjoyed by the students as Mr.Cyrus was imparting knowledge on the making of short films.
He was also giving tips and advice for the budding aspirants who would like to pursue their career in film-making.
Source: Soutrik Das. City Journalist- Kolkata, CollegeDekho