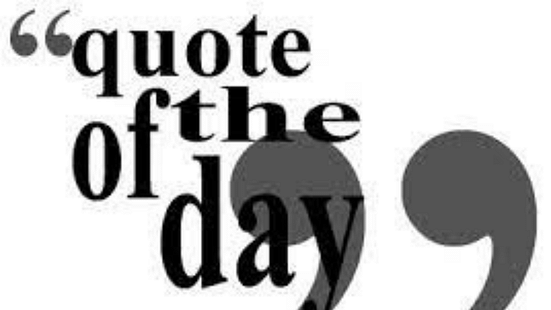 Quote of the Day with Meaning 22 August 2023
Quote of the Day: The inspirational quote of the day by Mother Teresa for 22 August, along with its meaning has been provided here. Read this motivating quote for the school assembly to change their perspective towards life and leaders. 
Quote of the Day 22 August 2023
Here's the thought for the day 22 August 2023 for the school assembly:
"Don't wait for leaders, take action and make a difference person to person" - Mother Teresa
Also read|
Meaning of Quote of the Day 22 August 2023
Mother Teresa's quote emphasizes the power of each individual's action in creating positive change. It suggests we should not wait for leaders to solve problems, or take action, instead, we should take matters into our own hands and make a difference through direct, person-to-person interactions.
This quote embodies the idea that even small acts of kindness and compassion can have a profound impact. Mother Teresa's life and work were a testament to this philosophy, as she dedicated her life to helping the most vulnerable and marginalized society, one person at a time.
This quote reminds us that we can be leaders in our own right, by taking action and making a positive difference in the lives of those around us. It serves as a call to action, inspiring us to be proactive in our interactions with others and to never underestimate the significance of our contributions to a more compassionate and caring world.

Also read| Current Affairs for 21 August 2023
Stay tuned to CollegeDekho for more Education News pertaining to entrance exams, boards, and admission. You can also write to us at our E-Mail ID news@collegedekho.com.