Kolkata knight Riders team rocked Guru Nanak Institute of Technology Campus recently. They also distributed KKR Jerseys among jubilant students and staff fans of JIS Group and all its associated Colleges.The celebration was held in Guru Nanak Institute of Technology's main ground.The wonderful event was hosted by 93.5 Red FM's well -known Radio Jockey RJ Praveen.
Hundreds of students and staff flocked at Guru Nanak Campus to cheer and interact with the heroes of Kolkata Night Riders team.Everyone who were present at the event witnessed Piyush Chawla singing with the crowd and Brad Hogg doing hip hop with the tunes of RJ Praveen.All the audience were equally happy and equally excited to celebrate the spirit of cricket and the spirit of Indian Premier League with the heroes of the field.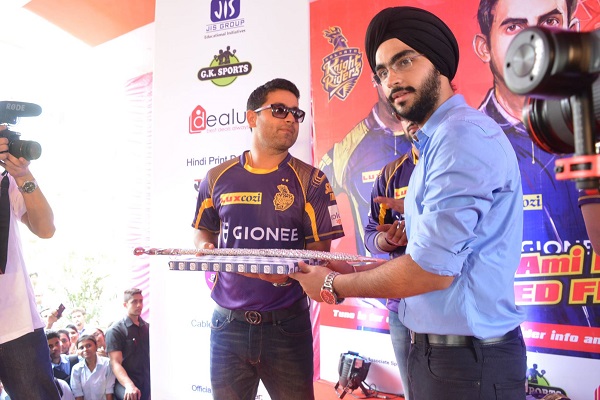 Mr. Simarpreet Singh, Director, JIS Group and the best students from every JIS Group associate colleges felicitated the players with flowers, gifts, and sword as a mark of honor and appreciation.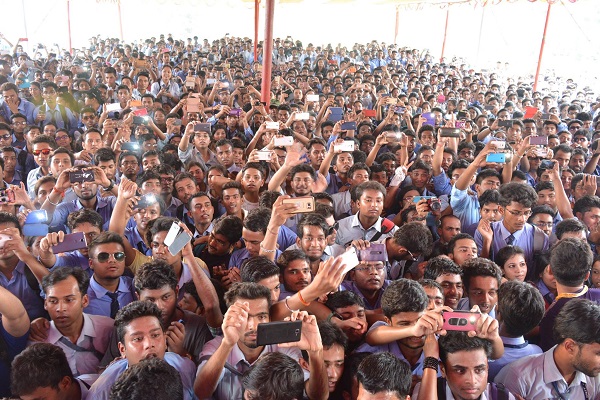 They relived the moment and catch the euphoria at GNIT and Guru Nanak Campus playground while KORBO LORBO JITBO reverberates in the hearts of GNIT.
Source: Soutrik Das, City Journalist-Kolkata, CollegeDekho