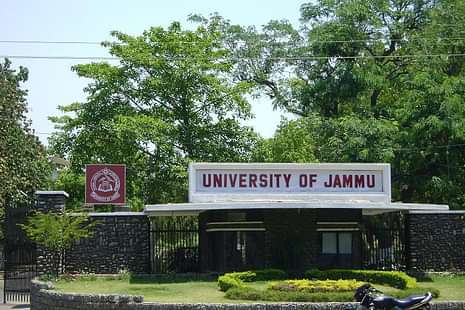 Following the order of University Grants Commission, (UGC) directing Jammu University to close its two postgraduate (PG) courses through the distance mode without its mandatory approval, affected students have strongly reacted to the move.
The university had to close both the PG courses — political science and economics — from the current academic session due to which around 1,500 students had to face lots of problems.
After the massive protests the university decided to treat these students as private candidates so that they are able to complete their two-year degree programme.
Various student organisations, supporting the affected students, have been demanding that the university should provide admission to all the affected students as regular student in the university.
In a meeting Vice Chancellor Prof Mohan Paul Singh Ishar, had recommended starting of PG courses in economics and political science in the Directorate of Distance Education (DDE) on March 15, 2013.
Following the decision, the university had introduced these two subjects in the DDE last year. Nearly 1,500 students (1,000 in political science and 500 in economics), who had taken admission in these courses, have completed first and second semesters.
But the university had to abruptly close the course causing the students great trouble.
"Students have been suffering due to the blunder of the university. It is the responsibility of the university to take care of all affected students and accommodate them as regular students to save their future. We will fight it on roads if the university does not accept our demand," said a student leader.