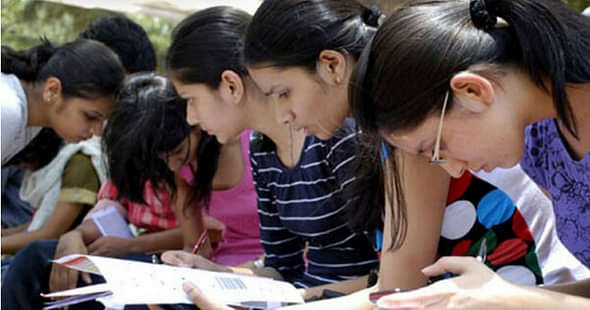 BA vs BSc: Many prospective college students may be confused about the differences that exist between a Bachelor of Arts (BA) and a Bachelor of Science (BSc) degree. A BSc focuses math and science, whereas a BA generally focuses the humanities, though different colleges may classify study majors under either of these degrees.

Which of the BA and BSc degrees is the better choice for me? is a common question that troubles students after they pass the PCM class 12 exam. Additionally, the fact that there is a great deal of parental and peer pressure trying to influence the decision-making process is not helpful. CollegeDekho experts conducted in-depth research on both of them in order to prepare this article in response to the numerous inquiries we have received asking which is the better option for students who have passed class 12th from the Science stream (PCM): a bachelor of arts or bachelor of science.
In this article, we will be exploring both BA and BSc degrees and try to find out which is the best option for a class 12th pass out from PCM or what are those qualities which the students must identify in themselves to be able to make the correct decision.
BA vs BSc: Degree Comparison
The table below contains all the important pointers on the basis of which a comparison can be made between the two degrees vis-a-vis BA and BSc -
Name of the Degree

Degree 1 Name

Degree 2 Name

Duration

03 Years

03 Years

Eligibility

10+2 qualified from a recognised Board from any stream

10+2 qualified in Science background from a recognised Board

List of Entrance Exams

Banaras Hindu University Undergraduate Entrance Test (BHU UET)

Delhi University Entrance Test (DUET)

Jawaharlal Nehru University Entrance Exam (JNUEE)

GITAM SAT

UPCATET

PAU CET

MP PAT

JCECE

CG PAT

ICAR AIEEA - UG

IISER Aptitude Test

AMUEE

BHU UET

Admission Process

Both Entrance and Merit-Based

Both Entrance and Merit-Based

Fees

INR 4K to INR 65K per annum

Approximately INR 27K per annum

Top Job Roles after Graduating

Content Developer, Administrative Officer, Political Correspondent etc

Research Scientist, Scientific Assistant, Statistician, Technical Writer etc

Top Recruiting Organizations (top)

IBM Group, Capgemini, Accenture etc

Mphasis, IBM India, TATA AIA etc

Career Growth (basic Details)

The career growth of a Bachelor of Arts (BA) degree holder is always in the upward direction with experience and time

With a boom in the IT sector, the career growth opportunities for particular B.Sc specializations relevant to the industry has steadily been rising

Highest Salary Range

INR 6,84,000/- per annum

INR 8,17,000/- per annum

Average Salary

INR 4,30,000/- per annum

INR 6,00,000/- per annum

Top Colleges (any 5)

St. Xavier's College

Hindu College

St. Stephens College

Jawaharlal Nehru University

Presidency College

Sri Venkateshwara College

Stella Maris College

Christ University, Department of Science

Hansraj College

Madras Christian College

List of Government Jobs

Bank Jobs

Teaching Jobs

Railway Jobs

Court Jobs

Public Service Commission Jobs

Agriculture Department Jobs

Railway Jobs

Broadcasting Engineer Jobs

Medical Industry Jobs

Public Service Commission Jobs

List of Government Recruitment Tests

UPSC

SSC CGL

State PSCs

Indian Coast Guard

UPSC CDSE

RRB NTPC

UPSC

SSC CGL

State PSCs

AFCAT

NABARD

UPSC CDSE

Related Links (crosslink three related links)
All About Bachelor of Arts (BA)
Bachelor of Arts is a very popular three-year undergraduate degree that is offered in various streams such as Humanities, Mass Communication, Hospitality etc. Some popular BA specializations are English, Hindi, History, Political Science, Sociology etc. While pursuing a BA degree in any specialization, the learners have to mandatorily study 5 subjects with a combination of elective subjects. Although, a BA degree is generally looked down upon if compared to a BSc or BCom degree, yet a BA degree offers more employment avenues for the students compared to BSc or BCom because a BA degree holder is not limited to specific fields.
Who is Eligible for Bachelor of Arts (BA) Degree
Eligibility criteria for admission into a BA degree programme demand the applicants to -
Have passed their class 12th exam from a recognised Board from any stream

Have passed their qualifying examination with a minimum aggregate of 75% (or equivalent CGPA)
Top BA Specialisations
Here is a list of top BA specialisations that students opt for in huge numbers every year -
English

Hindi

History

Political Science

Psychology

Sociology

Philosophy

Geography

Economics

Anthropology
Who Should Opt for Bachelor of Arts (BA)
Class XIIth pass outs from Science stream especially who studied with a subject combination of PCM should have the following qualities to pursue BA degree -
Who knows about their own potential and are not ready to pursue a degree programme due to peer or parental pressure

Who is willing to spend more time inside a library instead of a laboratory

Who is wholeheartedly committed to pursuing a BA degree despite knowing it requires more effort and dedication

Who want the freedom to choose a specialisation from a wide range of specialisations
Also Read: Still confused regarding the meaning of BA (Hons) and BA pass? Click here to read
Job Options for BA Degree Holders
Everything you study culminates at this point - what job opportunities your degree is going to provide you after you have completed your studies. After a lot of research, we came up with the most popular career options that a BA degree holder can pursue -
Administrative Officer

Political Correspondent

Policy Analyst

Social Worker

Content Writer
Popular Colleges Offering BA Degree
Some popular and renowned BA degree offering colleges are just a click away from you. Click on the direct link provided below -
All About Bachelor of Science (BSc)
Bachelor of Science (BSc) is also a three-year undergraduate degree and within this degree, various specializations are offered to those students who want to make a career in the Science field. A few popular BSc specializations are Physics, Mathematics, Chemistry, Computer Science etc. Only those students opt for a BSc degree who have a strong knack in mathematics and science.
Who is Eligible for a Bachelor of Science (BSc) Degree
To be eligible for BSc degree admission in India, the aspirants must have scored at least 60% aggregate in their class XIIth exam which they must have passed from a recognised Board.
Top BSc Specializations
Here is a list of top BSc specializations that class XIIth students from Science background aspire for -
Physics

Chemistry

Mathematics

Computer Science
Who Should Opt for a Bachelor of Science (BSc) Degree
Class 12th PCM students with the following qualities are most likely to succeed in their lives with a BSc degree -
Research skills

Logical skills

Problem-Solving skills

Experimental Skills

Scientific skills

Analytical skills

Observation skills
Also Read: Looking for the best private colleges offering BSc degree? Here we go!
Job Options for a BSc Degree Holder
A BSc degree holder can be a suitable candidate for either of the following job profiles -
Technical Writer

Statistician

Quality Control Manager

Scientific Assistant

Research Scientist
Popular BSc Colleges in India
With the helo of the direct link provided below, the students can find out the best and renowned BSc colleges in India -
Click here to find the top BSc Colleges in India
Conclusion
There is no definitive pointer which proclaims that a class 12th student who has studied PCM should go for a BSc degree or a BA degree. It is all about the preferences a student has for the specialization which he/she want to opt to become a graduate. Sometimes, students who were forcefully made to opt for PCM at the 10+2 level want to switch streams. There can be an end number of reasons that could lead a student towards the specialization he/she wants to opt for. But, CollegeDekho experts suggest that one must know every pros and con of specialization or degree before making a final decision!
Related Articles