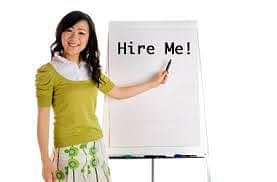 No matter what you dreamt of, most of the parents wants their child to be grown with the dream of a Doctor or an Engineer. There are other famous and worthy courses which you should let your parents know. Whether its musician, artist or journalist, all those started with the arts stream. There is no dishonour in being a student of arts stream.
The large scope would give you variety and ample number of options. Art can be described as visual arts, literature arts, performing arts, decorative art and tangible arts. Students who want to pursue their career in this field have so many options their mind. But this article will make you aware about the scopes and future associated with this field.
These all below-mentioned courses are from Arts stream. Fashion Designing It is among the emerging courses. In India, there are various top fashion design institutes that are offering diploma courses, graduate level courses, post graduate courses. These courses are mostly applicable to candidates below 25 years of age.National Institute of Designing, Pearl Academy and Vogue are some of the leading institutes providing professional courses.
Event Management Event management course provides an edge to those students who don't have to think that they don't have great career options. But in reality, the demand of event organisers is increasing sharply. So, don't let yourself down and move ahead with enthusiasm if you are doing this course. The course enables them to smoothly organize any kind of event in the country or even abroad.
Mass Communication If you are good in writing and reporting, mass communication is the best course for you. The challenges and adventures of this field will energise you all the time. The course is among the most popular course after 12th and those who are pursuing it are advised to do it fairly. In this course, more than theoretical knowledge, practical knowledge will help. Foreign Language Course With the increasing number of MNC in the country, the demand of foreign language has also increased.
For the newly established company, language is a barrier in their progress and if you are good in multiple languages, fairly big money will surely welcome you. Most of these services require Spanish, French, Korean, Japanese, Russian speaking experts among others. The best part is that there are so many foreign language professional courses that are being taught in the country. Makeup Artist If you are indeed good in makeup and likes to explore your tricks, a makeup artist is a suitable place for you. The demand to look good has enhanced to most people to seek professional help and thus resulted in numerous beauty salons and spa's opened daily.
The main point here is not the course but your passion and interest. If you are passionate and dedicate about something, you will surely do something out of the box.
Best of luck!