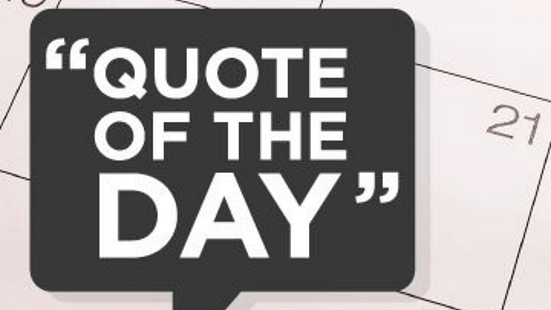 Thought of the Day for School Assembly 26 September 2023 with Meaning
Thought of the Day: The inspirational quote of the day is by Samuel Goldwyn, an American film producer. He is best known for his contribution in various motion picture studios in Hollywood. The thought of the day is provided here along with its meaning. Read this motivating quote for the school assembly to encourage students to keep working hard to achieve their goals.
Thought of the Day for School Assembly 26 September 2023
The below table displays the thought of the day 26 September 2023 for the school assembly:
"Hard work increases your chances of success." - Samuel Goldwyn
Also Read | 
Meaning of Thought of the Day 26 September August 2023
Through this quote, Samuel Goldwyn conveys that the more hard work we put in, the closer we get to our goals and aspirations. He says that success doesn't come easy, and those who do not give up midway are bound to become successful in life. It's like when we give up, we stop working for something we want to get in the future. And if we stop working for it, it will never happen to us magically. So, we must keep working long hours, and even if achieving a specific goal might seem challenging, we must not be discouraged. We must keep putting in effort until we get what we truly want.
Also Read | 
For the latest Education News, keep visiting CollegeDekho. You can also 'follow' ourWhatsApp Channel to stay updated with the latest happenings. You can also write to us at our E-Mail ID news@collegedekho.com.