Yoga is the journey of the self, to the self and through the self. The word Yoga comes from the Sanskrit word "yuj", which means union of an individual's soul with its spirit. Originated in India, Yoga is about 5000 years old and aims at transforming both body and mind of a person. Over the years, Yoga has gained popularity, not only in India but also across the world. With an initiative led by India's President, Mr. Narendra Modi, 21st June was declared as the International Day of Yoga by United Nations General Assembly on December 11, 2014. A total of 175 nations including USA, Canada and China celebrate June 21st as International Day of Yoga.
"Yoga is an invaluable gift of India's ancient tradition. It embodies unity of mind and body; thought and action; restraint and fulfillment; harmony between man and nature; a holistic approach to health and well-being. It is not about exercise but to discover the sense of oneness with yourself, the world and nature. " - Mr. Narendra Modi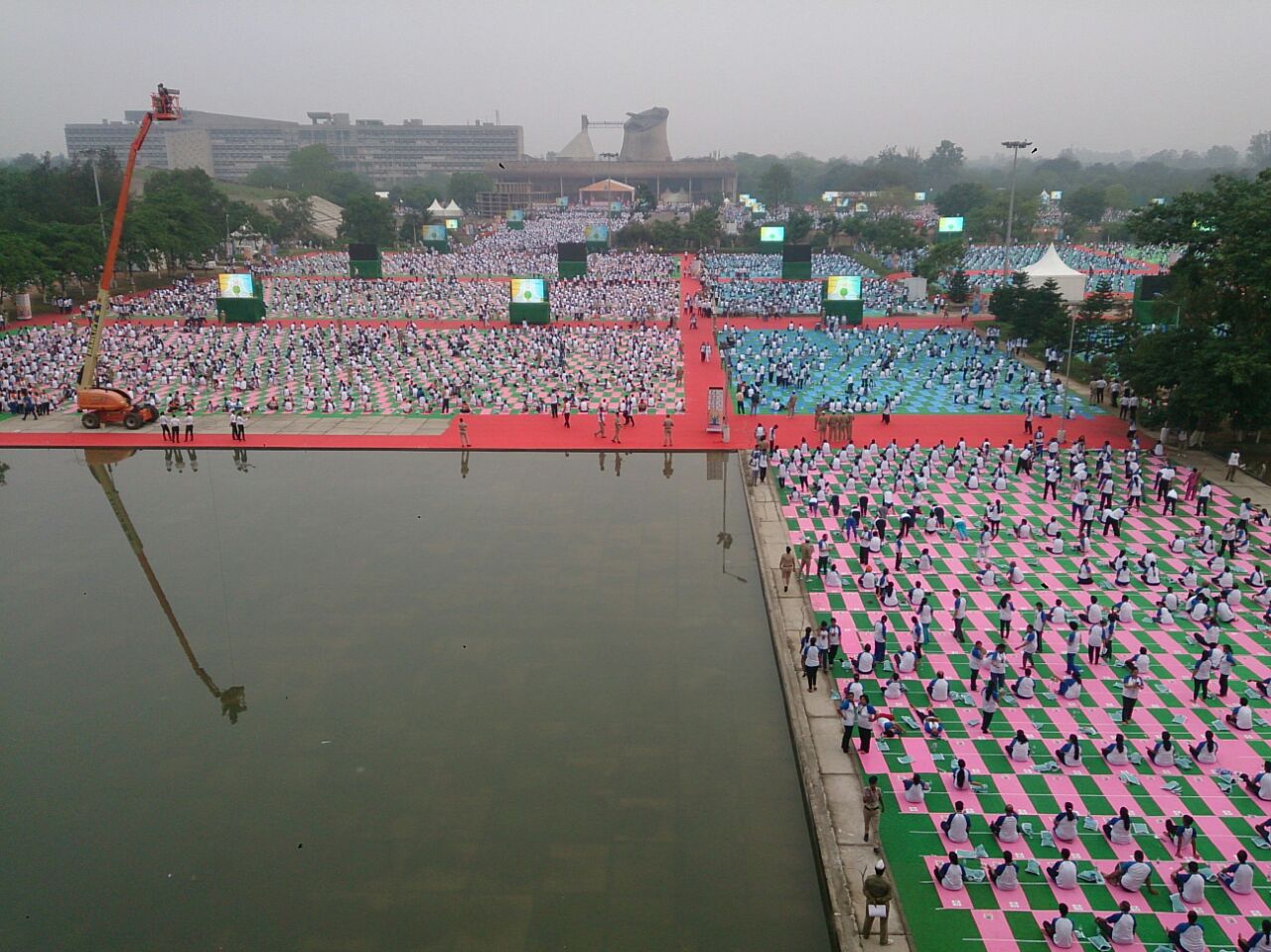 To celebrate the second International Day of Yoga, 2016, Prime Minister Mr. Narendra Modi flew to Chandigarh and addressed thousands of people gathered at the Chandigarh's Capitol Complex. This year's theme for the event is 'Connect the Youth'. He explained about the health benefits of Yoga and the importance of Yoga for the youth.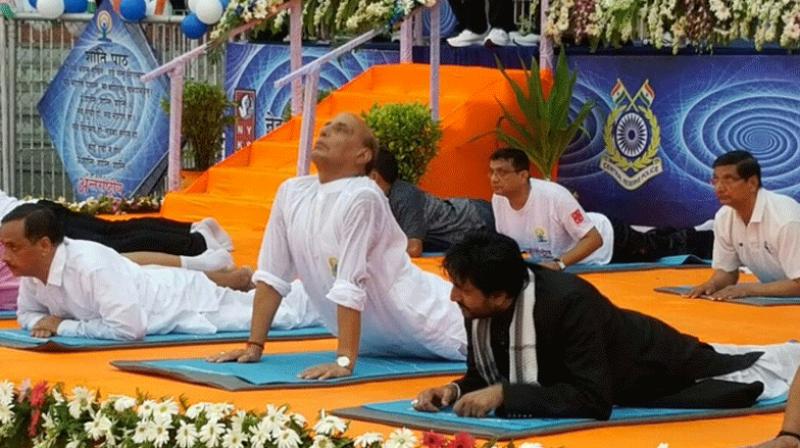 Among the 30,000 people who attended the event, 100 were differently abled children. PM Modi also announced two awards which will be given next year
Best contribution to yoga internationally
Best contribution to yoga within India
People of Thiruvananthapuram also celebrated International Day of Yoga with mass yoga demonstration at the Central Stadium led by Health minister K K Shylaja. Other than that, mass Yoga demonstration was seen in the capital at Connaught Place & India Gate led by Union Minister Venkaiah Naidu, Delhi Lt. Governor Najeeb Jung and Bharatiya Janata Party MP Meenakshi Lekhi.
Some glimpses of the event are as follows: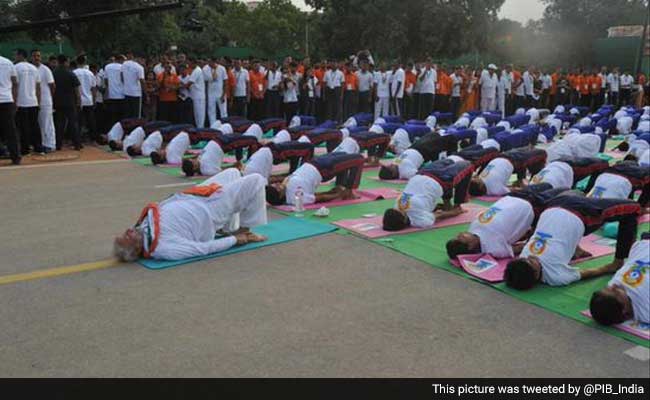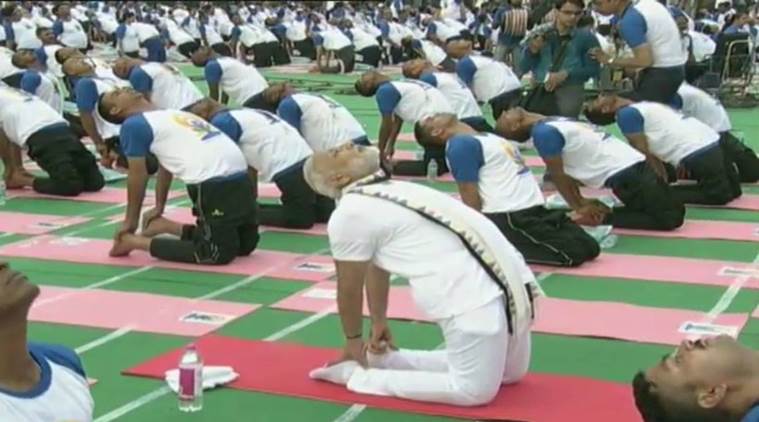 The Ministers lead various programmes hosted by the Government across the country, including Chhattisgarh Chief Minister Raman Singh and Union Power Minister Piyush Goyal in Raipur, Union Minister Nitin Gadkari in Nagpur, while BJP Chief Amit Shah and Baba Ramdev practicing in Yoga Faridabad and Lucknow demonstration led by Union Home Minister Rajnath Singh and Shia cleric Maulana Yasoob Abbas.
In India, people have started to realise the importance of Yoga and the need for integration of Yoga in modern education. Seeing this, many educational institutes have cropped up which offer diploma and degree courses in the art of Yoga.
Here is a list of Yoga Colleges in India:
Morarji Desai National Institute of Yoga
Parmarth Niketan Ashram
The Yoga Institute
Ramamani Iyengar Memorial Yoga Institute
Ashtanga Yoga Research Institute
Krishnamacharya Yoga Mandiram
Sivananda Yoga Vedanta Dhanwantari Ashram
Bihar School of Yoga and many more.
Integration of Yoga and teaching is not only a way to promote the practice, but also to enrich the people with an art that will help them strengthen their body, calm the mind, improve the ability to focus and regain lost self confidence. Over the years, simple yet effective Yoga postures, breathing methods, meditation etc have proved themselves in bringing remarkable lifestyle changes, behavioral changes and even in curing chronic illness. Many see yoga only as a physical exercise which includes turning, twisting, breathing, bending to form various postures etc but only few realise that behind all this is a huge superficial aspect to Yoga which helps you achieve equilibrium between body, mind, soul and nature.
Picture Source: PIB India