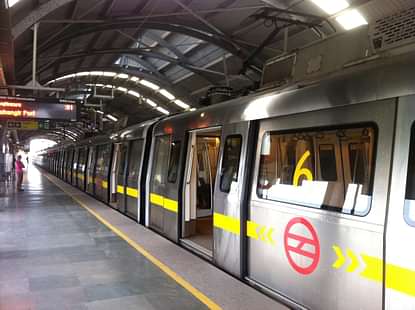 Public transport should never seem to be a nuisance since it is one of the best modes of commuting as it leaves you with a bag of experiences.
Either you are a student or a professional, daily commuting becomes easy and safe through public vehicles. Long distances are covered in minutes and you can be free of worries of driving, traffic, safety and pollution among others.
Let's see the various vehicles which can help students to commute to college easily with minimum hassles possible.
1. Bus: Buses are the most popular means of public transport which plies frequently to help students reach college and back on time. Traveling by bus saves fuel, time and money unlike your personal vehicle like scooty or bike.
2. Metro: Metro rail is a good option to travel safe and consume time to reach to the destination. With heavy traffic on roads, metro rails help you save your time and also protect you from the dust of the roads. Also, metro trains help you travel with your friends and so fun is guaranteed!
3. Car-Pool: Car pooling is common in bigger cities where there are a large number of students ready to travel from the same route. This consumes individual time and saves petrol on roads. Also, with lesser traffic you get to reach on time.
4. Local Trains: Local trains run in cities like Mumbai, Kolkata or Chennai where a huge mass travels everyday to their respective places. These trains help in reaching you to your destination on time as they are never late on time. Traveling becomes a bit hectic because of the heavy crowd but it saves your time and you from the unwanted traffic on roads.
5. Cabs/Autorickshaws: Cabs or autorickshaws are again good options for commuting as they save time on roads. With less personal transport, roads get clear of traffic, thereby leading these public vehicles to commute smoothly.
6. Bicycle: If your college is nearby to your residence, bicycles are amazing to commute by. These help in keeping your body healthy as well as save time on roads due to traffic.
7. Walking: Also, if you can walk to your college only if it is closer to your area, nothing can beat it up. Walking will you fit as well as there is no traffic or rules for a pedestrian.
Enjoy college days by commuting via public transport. You can make friends, socialize, or read a book while traveling and save time and energy for both yourself and the earth.