Contrary to the popular perception, that there are few career opportunities for the commerce students, there are a plethora of career options for the students of commerce stream in the changing scenario around the world in the wake of brisk economic activity all round writes - Yashpal Yadav, Director C D Education Group
After passing the 12th standard from Commerce stream from recognized board, one may enroll for Bachelor of Commerce (B. Com) degree. Bachelor of Commerce (B.Com) is a full-time three-year degree course offered in most of the colleges in India. After completion of the Graduation, a student can opt to pursue Postgraduate course (M. Com) in Commerce.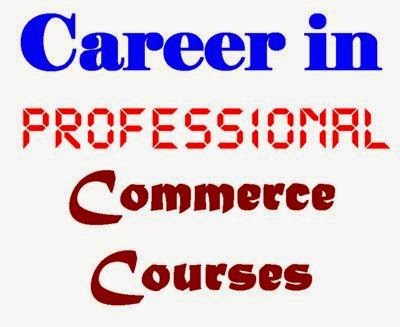 There are several courses available after 12th Commerce. One can work as Accountant, Accountant Executive, Chartered Accountant, Company secretary, Cost Accountant, Finance Analyst, Finance Planner, Finance Manager, Finance Controller, Finance Consultant, Investment Analyst, Stock Broker, Portfolio Manager, Tax Auditor, Tax Consultant, Auditor, Statistician, and Economist. The career prospects in commerce and its interdisciplinary domains such as Banking, Chartered Accountancy, Company Secretary, Economics, Stock Broking, Cost Work and Accountancy, and Agricultural Economics are very bright. B.Com along with Chartered Accountancy or MBA will pay you to a larger extent. These degrees will able to pay you to have a good position in public and private organizations. If you are ambitious and hardworking, you may also make your niche in the field if financial engineering.
Some of the main employees are - Public Organizations, Big Business houses/firms, Small Business houses, firms, Finance and Leasing, Banks, MNCs, TNCs, BPOs, KPOs, Software industry to name a few.
Students now can pursue Bachelor in Accountancy and Finance (BAF), Bachelor in Banking and Insurance (BBI) and Bachelor in Financial Markets (BFM). After completing these courses, the graduates often have the opportunity of campus placements where salary between 3 to 10 lakh per annum is offered. Which is quite enough in this today job scenario. However, the packages depend upon the area of specialization and the institutions passed out. Students from commerce stream in DU are getting mind boggling packages in their first jobs alone. From the last two decades, the significance of commerce has increased manifolds, post Liberalization, Privatisation and Globalization (LPG) era. The experienced and knowledgeable candidates are getting a salary which is quite astounding that we often find to read in the pages of the newspaper.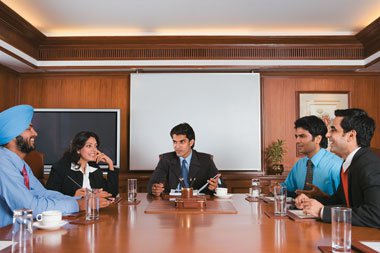 For those who think of making a career in higher echelon, a master degree in Commerce is enough. As an MA in Commerce provides students wide ranges of opportunities in the field such as teaching, civil service exam, higher education, banking sector, broking, research, actuarial sciences, financial institutions, and in the domain of economics. After completion of the MA, one can also pursue Ph.D.
Better options are also opened at Cost Accountants, Company Secretary, and Chartered Accountant.
While the future of CA Profession is very bright. The Chartered Accountancy profession is in a state of stupendous change over the next decade. With large cross-border transaction place, there would be a complete transformation of the services rendered by a Chartered Accountants. The way forward for the accountancy profession is to open up worldwide and thereby there would be free movement of professionals across the globe.
There are several top commerce colleges and Institutes in India. A student can pursue their career from these top colleges in India. But there is always cut throat competition.
1. Shri Ram College of Commerce (SRCC), Delhi
2. Loyola College, Chennai
3. St. Xavier's College, Kolkata
4. Presidency College, Chennai
5. Symbiosis Society's College of Arts & Commerce, Pune
6. St. Joseph's College, Bangalore
7. Narsee Monjee College of Commerce & Economics, Mumbai
8. BM College of Commerce, Pune
9. St. Xavier's Mumbai
10. College of Commerce, Patna
(The writer of the article is an educationist and Recipient of Rajendra Padak from the President of India for his contribution in education. He is also Executive State President of Haryana Shikshak Sangathan Sansthan. )