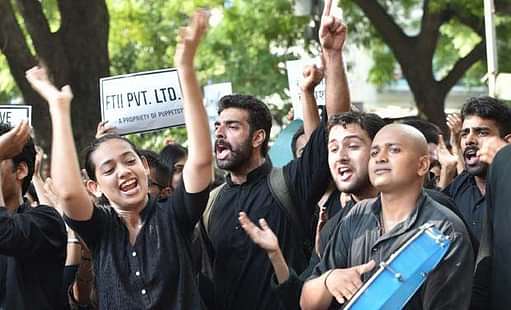 1. FTII chairman FTII Protests against Appointment of New Chairman
When Gajendra Chauhan was appointed as the Chairman of the Film and Television Institute of India (FTII) students of the FTII went on an indefinite strike protesting against the appointment, with protests in places like Delhi culminating into a clash of the students with the police. Students of FTII said that he not only lack the requisite credentials, but he had also been a right-wing hardliner for 20 years. However after more than 150 days of agitation, the students discontinued their protest and resumed classes.
2. Students' Protest at Jadavpur University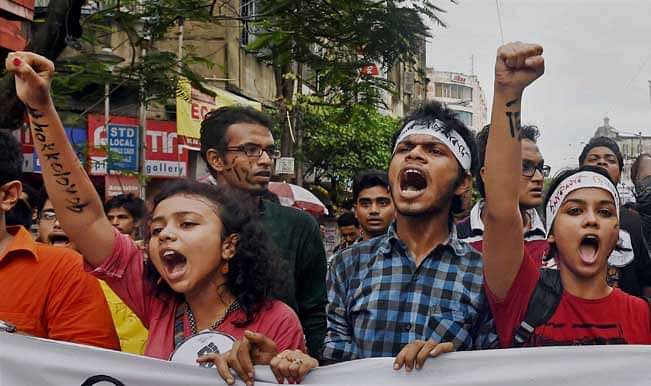 Students of Jadavpur University, in one of the largest student protests in the country, forced their Vice Chancellor to resign. The strike intensified following a molestation case on campus, which was overlooked by the VC. Students went on a hunger strike and two rallies in Kolkata in September 2014 saw a turnout of 5000 and 10000 students in support of the cause. Almost 100 students refused to take their degrees during the Convocation. Finally the VC of Jadavpur University, Abhijit Chakrabarti resigned from his post.
3. FDDI Protest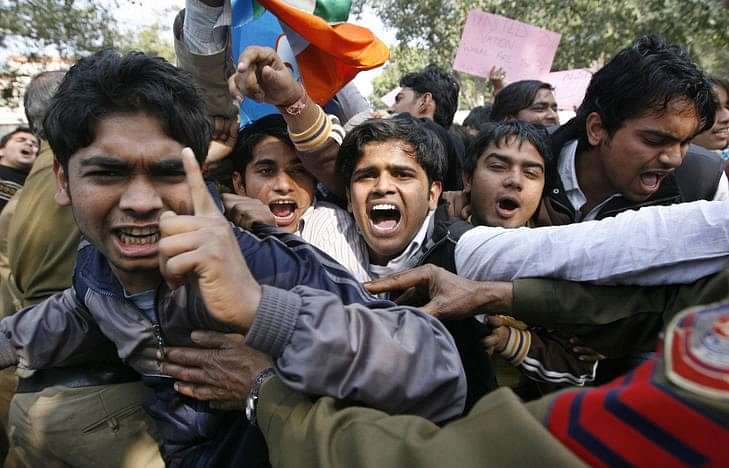 In September 2015, FDDI was involved in a major degree scam. Students who had enrolled post 2012 had been promised degrees from Mewar University in Rajasthan, whereas the campuses of the institute were located outside Rajasthan. In May 2015, there was a report that the degrees of students were invalid. On 12th September, students at FDDI went on a strike demanding an INI status for the University. However on discussion in the Ministry of Commerce and Industry Minister Nirmala Sitharaman stated that the students should be awarded a degree from IGNOU till the institute was given an INI status.
4. The Pinjra Tod movement at Delhi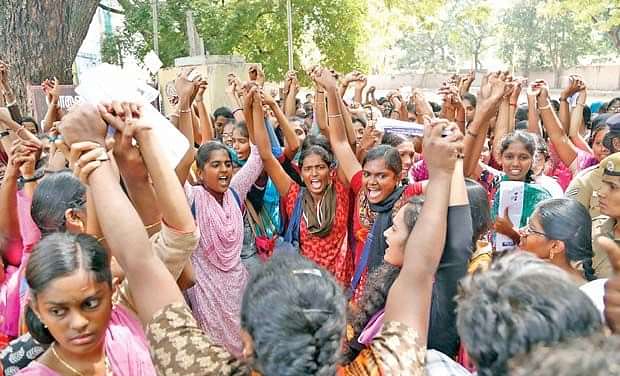 Two students, Devangana Kalita and Shambhavi Vikram Singh began a Delhi-based campaign called PinjraTod: Break the hostel locks in October, which was a reaction to a circular by Jamia Millia Islamia that cancelled late nights for its girl's hostel residents. Girl student across the country began to question their hostel regulations and the Pinjra Tod movement soon gained momentum across the country. Girl students from several parts of country refused to be bogged down by sexist rules that restricted their movement on campuses.
5. Protest on UGC's move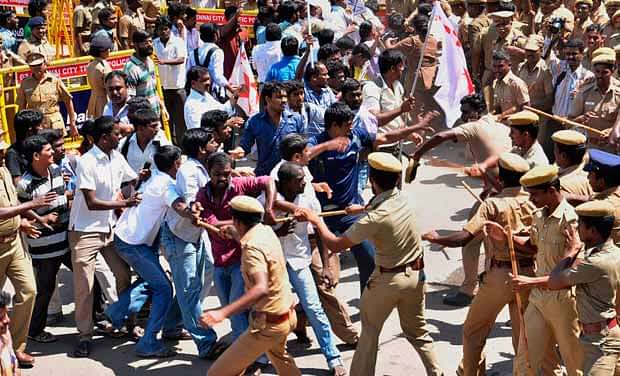 On 7th October 2015, the University Grants Commission (UGC) decided to scrap the non-NET scholarship, a scholarship given to students who haven't cleared the National Eligibility Test (NET) examination. What started as a small protest escalated into an occupation of the UGC head office. Students refused to let education be a 'saleable commodity', correlating the non-NET issue to the larger issue of the opening of the education sector to private investment with the signing of the WTO GATS by the Modi Government in December 2015.
6. Protest at Delhi College of Art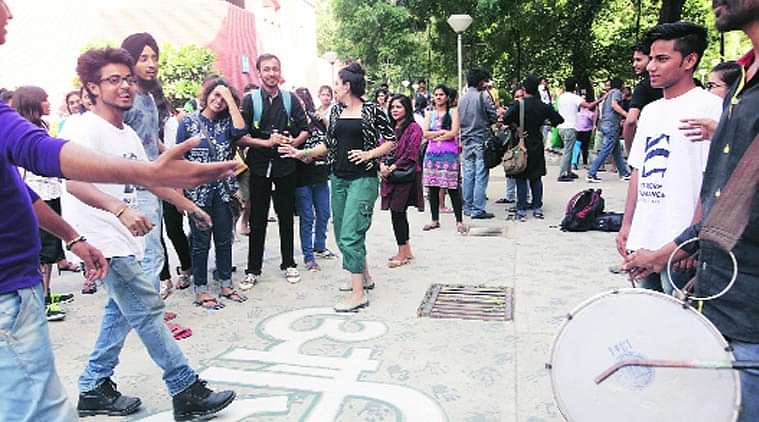 Nearly 300 students of Delhi College of Art went on a protest on August 31 over a shortage of teaching staff and equipment and lack of sanitation facilities. With little change in the course syllabus and lack of faculty, the protest ended on a very low note. But here's hoping the students of DCA again rise up to the challenge and demand what is rightfully theirs.
7 EFLU Hyderabad protests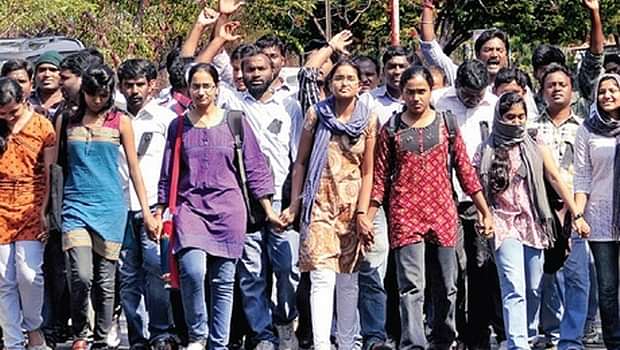 English and Foreign Languages University Hyderabad students' anger against their University was a site for battle between the students and the administration, with show-cause notices being issued for serving meat in the hostel during Gandhi Jayanti to posting a Facebook status about the University. In early November 2015 some students were forced to vacate their hostels and the admission of one was cancelled. But EFLU students refused to back down, and finally elections were held in end-November and a new Union was elected to represent the students.