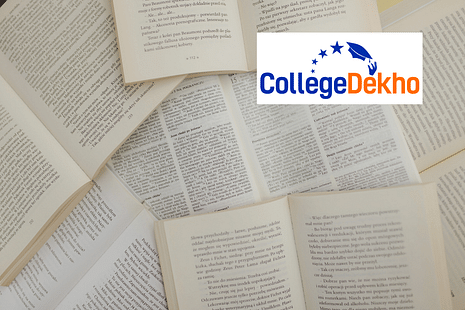 How To Score 95 Percent In Class 10: Scoring more than 95% marks in any board exam can be challenging. To score above 95% marks students require extensive practice and studies. Apart from basic preparations, students need to focus on revision. It is essential to have perfect knowledge of the exam structure and the question papers that can be presented in the board exams. If you are willing to score more than 95% marks in your class 10 board exams then your preparations must start at the beginning of the academic year. With the proper guidance and mindset, every student can achieve what they have dreamt of. 
Class 10 board exams for the academic year 2024 will be starting soon. CBSE has already released the exam dates for the board exams. The MP Board has released the detailed date sheet on the official website. Taking into account the important dates released by the different board authorities, students should start their preparations. Check the details of tips and tricks to score 95% in class 10 here.
Also Read: How to Score 90 Percent in Class 10?
How To Score 95 Percent In Class 10: Subject-Wise Guidelines 
There is an abundance of tips and tricks that students can use to get good marks in the class 10 board exams. However, when your goal is to achieve more than 95% marks then you require more than just tips and tricks. Given below, we are sharing some important guidelines that you can accommodate for each subject to gain good marks. Try to use these guidelines when you are preparing for the board exams and you will definitely see a tremendous increase in your marks: 
Mathematics 
Try to maintain a completely separate notebook to note down your formulas, theories, and methods. 
Try to work through your problems. Understand the concept behind the formulas that your teachers are teaching and solve the questions yourself. 
Try to focus on each step when you are solving a particular problem and you are having a hard time. Sometimes, students tend to make minor mistakes while calculating that can lead to a wrong answer. 
Do not avoid graph questions. Practice graph making even if you think that it carries less weight. 
Study in small sessions but study consistently to improve your Math. 
Download CBSE Class 10 Math Previous Year Question Papers
English 
Try to write and learn, for example, when you are practicing the writing section make sure that you are actually writing letters and essays.
For the literature section, try to read one chapter a day. Do not mug up the whole syllabus in one day. 
Learn new words and improve your vocabulary by reading newspapers or articles online.
Try to look through the answer sheets of toppers available online to know the structure of the answers that they have written.
Try to write answers according to the marks allotted. Do not lengthy the answers for a one-mark question. 
Download CBSE Class 10 English Previous Year Question Papers
Science
Try to attend your classes in schools and coaching centers regularly. Do not miss a class because it can lead to confusion. 
When preparing for Science, make sure that you are understanding the concept rather than just hogging up theory.
Allot separate time for practical exams. Try to learn more about experiments by attending regular practical lab periods. 
Try to plan your studies beforehand to not leave out any important chapter at the last moment. 
Practice sample papers available on the official website of your board authorities and learn from your mistakes. 
Download CBSE Class 10 Science Previous Year Question Papers
Social Science 
Practice writing precise answers according to the weight allotted to the question. Do not waste your time writing long answers when the weight is minimal. 
Try to write answers in a clear and precise manner. Use Bullet points instead of paragraphs. 
Maintain notebooks separately for each section included in the Social Science subject. Make sure to maintain study notes. 
Try to memorize dates by correlating them to the events associated. 
Make sure that you are practicing map questions also. Do not leave them behind. 
Download CBSE Class 10 Math Previous Year Question Papers
How To Score 95 Percent In Class 10: Exam Guidelines 
There are some guidelines that the students need to follow while attempting the board exam. Check some guidelines given below to be a topper:
Always answer questions in the sequence given in the question paper. 
For long answer questions, try to structure the answer beforehand and then attempt the question. This will save you time and will give you a perfect structure to follow throughout writing the answer. 
Do not forget to combine an answer with a diagram, if needed. Always make neat and labeled diagrams. 
Always attempt long answer questions in Bullet points rather than paragraphs. When writing Bullet points make sure to write one extra point as compared to the number of marks allotted for that question. For example, for a 4-mark question try to write 5 points.
Try to not use short forms when attempting board exams. Underline key points while writing long answers. 
These were all the tips and tricks that can be used while preparing for the board exam. Try to maintain a specific study plan and stick to it throughout your preparations to get good marks. Start your preparations now to score 95% in class 10!