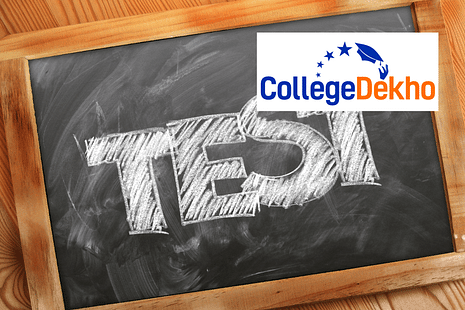 How to Score 90 Percent in Class 10?: Class 10 board exams are right around the corner for most students in India. Sometimes preparing for board exams can be very stressful for the students. If they do not get the proper guidance, they might not perform to their full potential. Preparing for the class 10 board exam is extra stressful because it is the first board exam for the students. As scary as it sounds, board exams are not very difficult if students have the right guidance. There are some simple tips and tricks that students can accommodate in their daily lives to help them take the board exam. 
CBSE class 10 board exams will be conducted from 15 February 2024. Other state board exams will also be conducted in February or March 2024. As we await the detailed date sheet for the board exams, students must start the preparations. Given below, we will be answering the much-anticipated question of, " How to Score 90 Percent in Class 10?". Try to use these steps and gain a high score in your class 10 board exams accordingly. 
Also Check CBSE 10th Date Sheet 2024
How to Score 90 Percent in Class 10?
While preparing for the class 10 board exam, students can focus on some general tips and tricks. Take into account the pointers below to achieve a good result: 
Focus on all subjects equally: Try to make a study plan that gives importance to all the subjects coming in your board exams equally. Allot a minimum amount of time every day for each subject. 
Complete NCERTs: Try to complete your NCERT before moving on to side books. CBSE and other important major boards focus on giving questions from NCERTs only.
Work on your weaknesses: Make sure that you are working on your weaknesses and strengthen your strong points. Try to cover the most difficult chapters first so that you can clear the concept in due time and revise them accordingly.
Prepare Handwritten notes: Making handwritten notes while preparing for the board exam is one of the most effective methods of retaining information while writing the answers during the board exams. 
Practice Writing Answers: Most of the time, students write answers in the board exams without following a specific format which results in them getting fewer numbers even if they had 100% preparation. Try to go through the previous year's topper answer sheets available on the Internet. Focus on systematically writing answers. 
Must Read:
How to Score 90 Percent in Class 10: Subject-Wise Tricks 
Students in India typically study a few main subjects in the Class 10 curriculum. Here are subject-specific tips to help achieve a high score:: 
Mathematics
Make a list of all formulas: When preparing for Math as a subject, the students must note down the formulas and basic conversions. It will help them to flip through the formulas quickly.
Time Management: It can be very difficult for the students to complete Math papers on time. You must solve sample papers and calculate the time that you are taking to solve each question for practice.
Practice Graphs: Students tend to ignore graphs because of the low weightage that they carry. However, you must go through the graphs chapter to gain some free points.
Answer in steps: When answering questions make sure that you are answering in clear steps so that the examiner can give you step marks. 
Move on to side books only after completing NCERTs: Students are first required to complete the exercises in NCERT and then move on to the side books to clear their concepts.
Science
Study in small intervals: Science can be a very extensive subject so make sure that you are studying in small intervals to not overburden yourself.
Practice Diagrams: Make sure to always practice the diagrams attached to your chapters because if you draw diagrams then you will be provided extra marks. 
Note down important formulas and names: Try to note down important formulas and names while studying so that you can go through them easily.
Check out previous years' questions: Try two practice previous year's question papers uploaded on the official website of your board to check out the structure of the question paper and the commonly asked questions. 
Understand the syllabus: Download the detailed syllabus uploaded on the official website of your board. Try to download the latest syllabus to be sure of the topics in the curriculum.
Social Science
Notes down important dates and people: In History, the students need to note down important dates related to specific historical events and people.
Do not forget map work: In Geography, try to give proper importance to math work attached to the curriculum. Try to practice map work before the board exams. 
Carefully allot equal time to every section: There are a total of three sections included in Social Science so make sure that you are allotting equal time to every section. 
Write clear answers in points: When writing lengthy answers, try to use bullet points rather than writing the answer in paragraphs to give a clear idea to the examiner.
Practice sample papers: Make sure that you are practicing sample papers available on the Internet to get information about the important questions.
English
Improve Handwriting Skills: When writing the answers in your English paper, make sure that your handwriting is neat so that the examiner can understand the matter written in the answer sheet.
Write to-the-point answers: Do not write unnecessary things in your answer sheet. Make sure that your answers are to the point.
Brush up your Grammar: Students will be mostly judged on their grammar skills. You can try using side books to brush up your grammar skills.
Focus on making reading a habit: When you make reading a habit, you learn a lot of new words. Try to use these words in your essays and letters.
Try to use English as a medium of communication: If the students converse in English, they will be confident in their spoken English skills. This will give you a better result in your board exam.
By following some simple tips and tricks, students can improve their chances of achieving good grades in their class 10 board exams. Focusing on one topic at a time can yield fruitful results. By incorporating these strategies into your daily study routine, you can expect to see much higher grades.