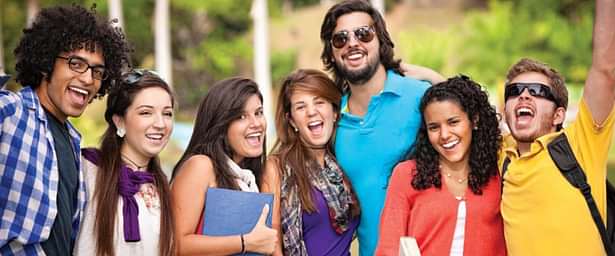 Most students are very curious to learn, make friends and live an independent life when they first enter college. They have a lot of expectations already set about college life. They are inspired by cinema and look for what they see in the movies. Are you also one of them?
Also Read: Top 7 Bollywood Movies Based on College Life
College life and experiences turn out to be the sweetest memories of a person's life. They remember college days whenever they meet old friends and watch movies related to college life.
It is the age when students can learn and grasp a lot of insights in respect to the subjects they opt for and also in general about life. College life moulds a person in many ways. You learn to work in a team, strive to be the best at what you do, involve yourself in internships and extracurricular activities - and all this just helps you develop a great personality!
Most of them make friendship very easily from the day one itself but some people takes a lot of time to make friends. Some students are even selective in making friends. One must make this friendship to go in a right track. They need to have mutual understanding in education, sharing feelings and helping each other at the times of need.
College life makes the person serious about the life and turns him to work hard for the achievement of the goal. One needs set a goal/aim for his life at college level. College life not only makes students to achieve goals but also helps them in building personality. Personality development also plays an important role in college life.
Students must not only confine themselves in the academics but also they need to participate in extracurricular and co-curricular activities. One must be very conscious about the society on par with career. There are some responsibilities which can be fulfilled by the students to the society.
One must always try to get a good name among others and try to consolidate it. Developing communication, technical and other skills which enhance the knowledge are very much essential for the development of personality and attitude. Students must always go with positive attitude avoiding negative thoughts creeping into the mind. Self-confidence and Self-control also plays an important role in the student's life. One must have patience which will play an important role in the advancement of career.
Students must not only confine themselves to bookish knowledge but also they must follow the practical approach of learning. To conclude college life is a sweet memory in evert one's life. So, keep it sweet forever and ever. CollegeDekho wishes all the fresher students for the new academic year.