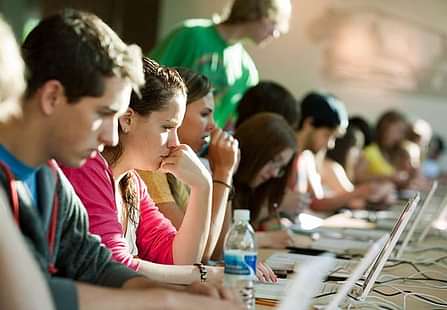 It is really a testing time for the students, particularly the Intemediate students who are set to enter into UG courses in college. A number of entrance tests are lined up from March, starting with Intermediate Exams in the Two-Telugu Speaking States of Andhra Pradesh and Telangana.
While teachers are bracing up to travel to various places for invigilation followed by revaluation, parents are experiencing anxious to see how well their children fare
Psychologists advise students not to panic, and suggest them to keep stress levels low
The Intermediate exams are going to commence from March 11th 2016 and ends by March 21, 2016. After the exams, the Intermediate students have less time to Prepare for EAMCET -2016 which is scheduled to be held on 29th April, 2016.
With the students tied up in the classrooms, the heat is also felt at back home by the parents who expect better ranksfor their children. Even before the students could heave a sigh of relief, the students have to appear for Engineering Agriculture and Medical Common Entrance Test 2016 [EAMCET].
Psychiatrist Dr. Indla Rama Subba Reddy opined that " The pressure is more on the bright students as they have to study for the ranks with high competition. These students are under pressure from teachers and parents. Some level of tension is important for quality but it should not go beyond the level".
Source: Sakunth, City Journalist - Vijaywada, CollegeDekho