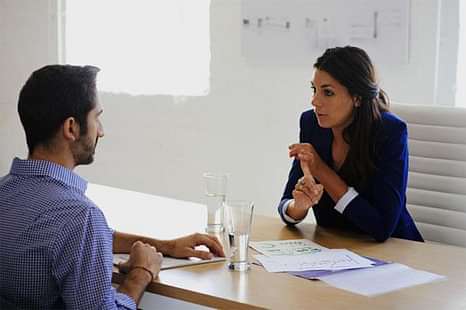 Nowadays securing jobs in campus placements has become a challenging task for the students. Various companies are conducting recruitments in a rigid manner to select the best. Most of the students fail in interviews due to the lack of proper skills, fear or nervousness. The next placement season is going to commence soon. Hence, CollegeDekho brings you five ways to make an impression during placements.
Also read:-10 Tips on How to Ace the Admission Interview
Know the Organisation:-
Most of the companies/organisations test the candidate's knowledge about the organisation
It is advisable to know about the organisation which you will be attending for an interview
Madhavi Lal, Regional Head of India and South Asia, Standard Chartered Bank says that "Industry is changing at a rapid rate – educate yourself on the trends"
Prepare Responses:-
It is better to prepare responses to standard questions like "Introduce yourself", "Why our Company?'. You need to answer aptly and fluently for these questions if posed by the interviewer
When you are asked to describe yourself, rather than attaching a string of adjectives, describe an incident or anecdote that portrays the desired quality in yourself
Also, prepare responses for various subject-oriented questions which are posed during technical interviews
Interviewers are often interested in your thought process, and your approach towards problem-solving. So, prepare according to it
Communicate Well:-
Always believe in what you say and be passionate and convincing
Most of the companies love a positive attitude towards learning and the adaptability to change
It is always better to admit if you do not know the answer rather than going for guess work. You need to follow that up with evidence that you are keen to learn
Play to your Strengths:-
It is always better to look for roles which leverage your strengths
Always go with an open mind instead of a mob mentality
Do not aim blindly for the usual bulge-bracket salary sectors or big companies as your batch seems to be doing so
Be Presentable:-
Do not attend the interviews with a sloppy appearance which can undo all your put in efforts
Make sure that you put your best face forward
Always present yourself in a neat appearance. Sometimes, not getting a proper haircut or not cutting your nails can create a negative impression
Also read:-5 Tips to Choose a Specialisation After Completing Undergraduate Studies
CollegeDekho wishes you 'All the Best' for the coming placement season.