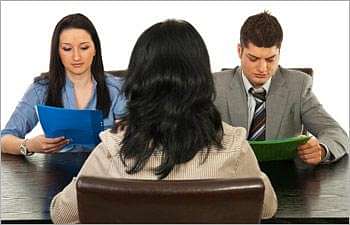 One of the most challenging tasks for Indian students is the interview process. Many Indian students fail in interviews due to lack of proper skills and nervousness. It is important to understand that facing a college interview for admission is entirely different from a job interview.
Also read:- Top 10 Friends You Come Across in Your College Life
Here are some of the tips for facing the admission interview:-
Before appearing for an interview, you must think about your goals, not only regarding profession and career but also where and how you see yourself ten years from now in life. Self-awareness plays an essential role in determining these goals and thus enables you to face the interview process with ease. So, you must keep your points ready - detailing what you want and why.
It is always advisable to have thorough knowledge about the institute where you appear for an interview. Try to figure out why the Institute is right for you and how do you fit in. Know about the culture of the institute and find out how that culture corresponds with your strengths and needs.
Some interviewers may ask 'what if' type of questions. These type of questions have to be answered honestly. First of all, you need to take a deep breath, give yourself a moment and think about the answer. Panicking in such type of situations usually, doesn't help.
It is ideal to present yourself with confidence. Look at your interviewer's eye and respond to questions. It shows your confidence and creates a positive impression.
You must speak with utmost clarity and articulation. Stammering and jargons have to be avoided.
Represent yourself clearly, without false modesty. Where a question is posed on your failures, answer it clearly and explain what you learnt from your failures. Do not let the collective Indian fear of failure make you afraid to respond to these type of questions.
Do not list the awards you have won while presenting yourself. An interview is more than your resume.
Try to be formal (in terms of clothing) while attending an interview. This creates a positive impression at the first instance to the interviewer.
It is advisable not to pretend knowledge you do not have. Be passionate about what you love and don't fake interest. Be open to talking about multiple subjects and be vocal about expressing your perspective.
It is better not to ask any questions to the interviewer which betray your anxiety or insecurity about admissions. Questions like 'will I get an admission', 'how much pay will I get post studies' have to be avoided.
So keep these tips in mind when you appear for an interview next!
CollegeDekho wishes you all All the Best for the upcoming admission season!