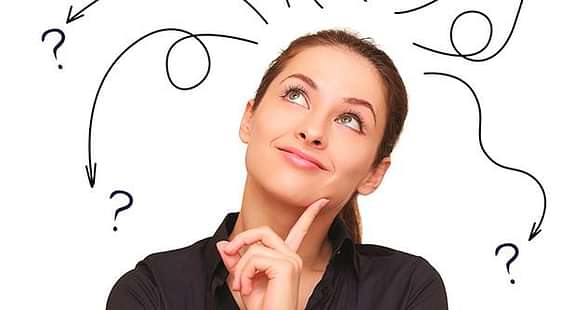 There are limitless graduate degree alternatives accessible around the globe. Truth be told, whatever your interests or career goals, there is a program that will work for you. However, it is not merely an issue of choosing a discipline, additionally about whether a one-year or two-year course of study best suits your requirements.
MBA is one of the commercial courses in the current scenario. Most of the students are opting for various specializations in MBA - be it marketing, finance, human resources, supply chain or the modern age rural management, hospital management etc. The scope is broad and employment opportunities are plenty.
Most students opt for two-year MBA course right after they finish their undergraduate degree. They appear for management entrances such as CAT, XAT, SNAP, MAT, CMAT etc. to secure a seat at the best b-schools in the country. However, on the other hand, there are others who wish to gain experience for a few years after completing undergraduate studies to further explore their areas of interests. Upon thorough analysis of the kind of work they want to do, these experienced candidates look for one-year MBA courses to accelerate their career graph. Traditionally, these students secure seats in b-schools basis their GMAT score and other requirements and selection rounds.
This leaves you confused? Don't worry! We are here to help with a roundup of the upsides and downsides of each.
The One-Year MBA Program
While a bachelor's degree exhibits capability in an academic area, a graduate degree implies aptitude. Don't think expertise can be achieved in a single year? Reconsider. While there's no contending that one-year graduate degrees are serious, most of the times, they are additionally the fastest way to achieving your objectives. So what are the particular advantages of one-year graduate degree programs?
Cost-Friendly
There are many reasons to get an MBA degree. That said, they are also expensive, making them a difficult sell when it is impossible to quantify ROI definitively. So what's a master's degree-minded, budget-conscious prospective student to do? One-year MBA degree programs offer appealing middle-ground: all of the advantages of an advanced degree at a fraction of the cost.
Employment-Friendly
In case you are as of now an individual from the workforce, taking two years off for master's level college can appear like a great temporary route. One year, in any case, manages for you the same open door to propelling your career without missing two years of working. Now and again, your manager may even hold your employment while you are gone, the odds of which are considerably less likely for two-year programs.
Transformative Potential for Your Resume
Graduate degrees can be a significant differentiator in a swarmed and competitive employment market. While including abilities, work responsibilities and other talents add to your resume, an MBA degree is more than an insignificant detail. Alternatively, maybe, it can change your office. At a point when time is of the quintessence, there's not any more productive approach to achieve this objective than by enlisting in a one-year graduate degree
Before you sign on, it is additionally vital to keep the drawbacks of one-year graduate degree programs at the top of the priority list, including the following:
Less Networking Opportunities
The associations you make in master's level college will stay with you for the duration of your life. Going to graduate school for only one year abbreviates the time you will need to make and build up these associations. A shorter time of study can likewise affect your future references: will your instructors become acquainted with you and your work admirably enough to talk for your benefit later on?
The Two-Year Master's Degree Program
While a two-year MBA degree covers the same material as a one-year program, it does as such over an augmented timeframe. This makes one wonder: why might you pick to invest more energy and cash for what is the same thing? All things considered, we have a couple of reasons that make two-year graduate degree programs a decent wager:
Maximise Learning
In case you are genuinely hoping to build your mastery in a particular territory, then packing the majority of that learning into one year can be a test. A two-year program, in the interim, offers plentiful chance to learn all that you need to learn - as far as your future profession, as well as far as your enhancement. While one-year projects may just cover the minimum necessities, two-year programs offer the opportunity to dig into electives, as well.
They are a Smart Use of Time
The job market is rapid, and won't be a support to you. In times when the job market is temperamental, a two-year graduate degree program offers a promising approach to fortifying your nomination amid the off time. Also that when you have finished your degree, and the job market has (ideally) bounced back, you will be situated for a shockingly better occupation.
PhD- Friendly
In case you are thinking about entering a PhD program sooner or later, a two-year master's degree best positions you for acknowledgment. Not just will you enter the pool of applicants with exhibited mastery and responsibility to the discipline past what you would get in a one-year program, yet you will have room schedule-wise to make positive associations and fabricate associations with teachers who can compose stellar references for you when the time comes.
Be that as it may, two-year graduate degree projects, aren't the obvious victory, either. Here are the cons connected with these more extended degrees:
Larger Employment Gap
While employers do not ordinarily see time off from the workforce for scholarly studies as a terrible thing, venturing far from your career path for two entire years can be a somewhat dangerous idea. Will you miss chances for progression while you are gone? Is it truly justified, despite all the trouble? With one-year programs, these worries are not as a lot of a component.
They are Expensive
Amongst educational cost and everyday costs, a two-year graduate degree system is more critical money related speculation. That, as well as be relinquishing your certifiable compensation for two entire years rather than one, and there's no assurance that you will recover those expenses.
Similarly, as with most things in life, there's no obvious equation for choosing whether a one-year or two-year's graduate degree system is the right way. Taking the opportunity to completely comprehend and assess your alternatives can help you settle on the most intelligent choice.