Books are a man's best friend and libraries are their home! Apart from imparting invaluable knowledge and exposure to some of the most rare and amazing pieces of literature and historic works, libraries also happen to be one of the most spectacular buildings of the world.
In a culturally rich country like India, libraries can be seen as buildings of historical significance with splendid architecture and top class design. Yet, not many people are aware of these stunning libraries.
So, for all the book lovers out there, CollegeDekho brings you a list of top 10 must-visit libraries in India:
Raza Library, Rampur: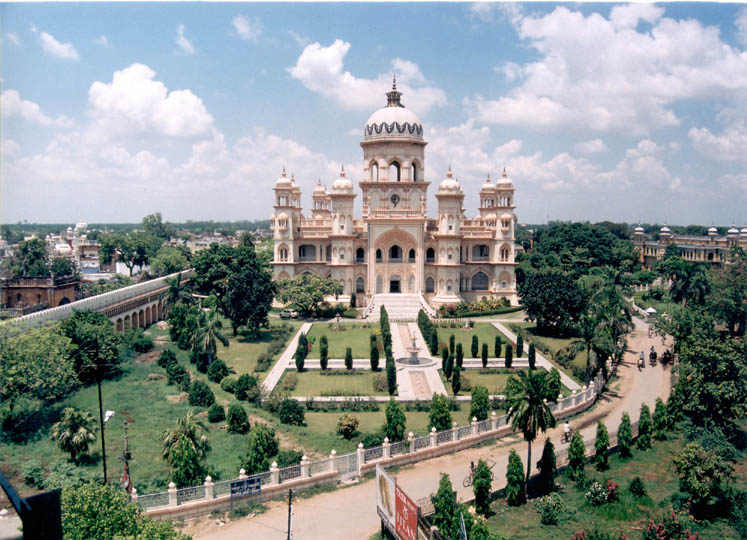 Raza Library is on top of our list because of its fairytale-like ambience and enormous collection of 17,000 rare manuscripts, 205 handwritten palm leaves, and over 5000 miniature paintings.
The library is breathtakingly beautiful and also, houses approximately 30,000 printed books in Sanskrit, Hindi, Urdu, Pashto (having the original manuscript of the first translation of the Qur'an, in addition to other important books/documents), Tamil and Turkish.
Once created by Nawab Faizullah Khan, as a part of their palace in Rampur, Uttar Pradesh, in 1904, is now owned and managed by the Government of India.
Anna Centenary Library, Chennai, Tamil Nadu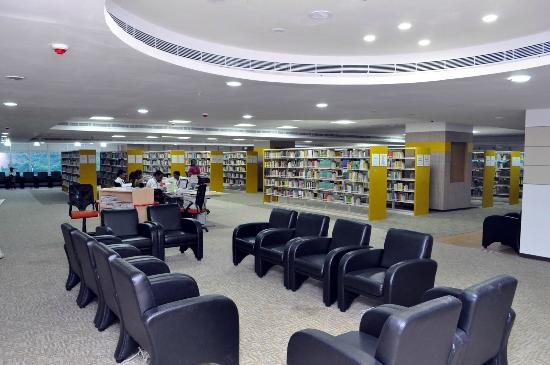 Anna Centenary Library, Chennai is one heck of a luxury library. The cost of the library goes upto 170 crores and is one of the largest libraries in Asia located in Kotturpuram, Chennai.
It is maintained as the state library by Tamil Nadu's government and is named after the ex-Chief Minister of Tamil Nadu, C.N. Annadurai. ACL is visited by more than 20,000 people in a month and has 9 storeys which are equipped with technologies such as RFID (Radio Frequency Identification) and self-detection counters!
It even has an auditorium, an amphitheatre, children's section and a section for visually impaired people, and meeting halls. It has a capacity to store more than 1 million books!
National Library of India, Kolkata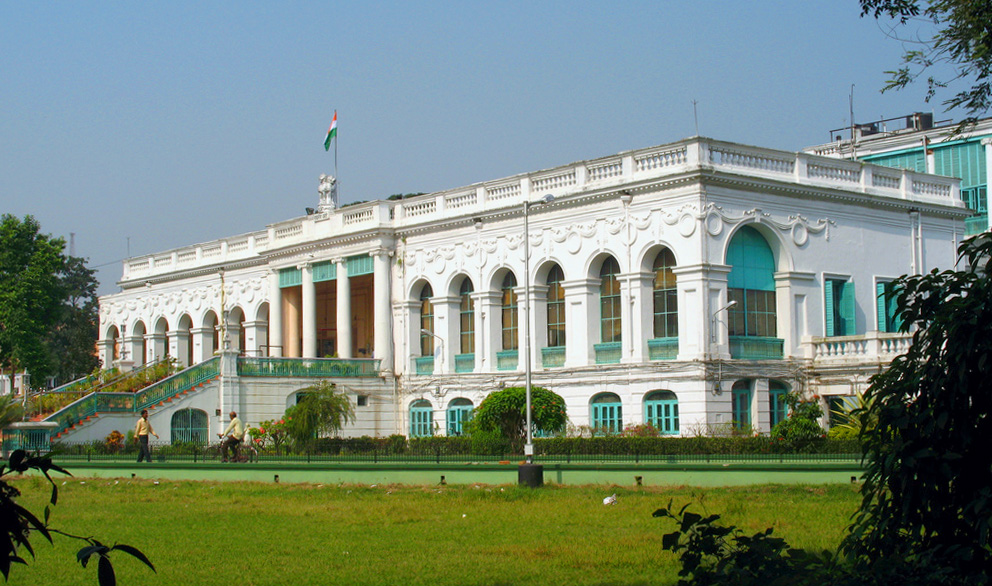 The National Library of India, Kolkata holds the crown of being the largest library in India both in terms of size and volume of books.
With over 2 million books, NLI homes a collection of books in various languages such as Sindhi, Tamil, Telugu, Gujarati, Hindi, Kannada, Punjabi, Oriya, Kashmiri, Sanskrit, Urdu et al.
It spreads across 30 acres lush green Belvedere Estate, and can certainly take you a world away from all the flutter and fuss of Kolkata!
Delhi Public Library, Delhi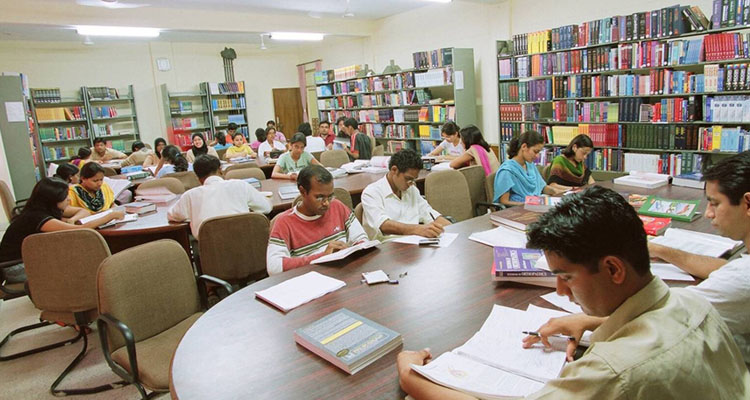 With more than 30 branches across Delhi, The Delhi Public Library preserves over 17 lakh books in various languages for its readers.
People can avail its benefits after an initial subscription fee, and are also allowed to deposit books, newspapers, magazines, etc.
Apart from providing a special inbuilt section for children in most of its branches, the library also assists the prisoners residing in Tihar Central Jail and has a braille library for the visually impaired.
Nehru Memorial Museum And Library, Delhi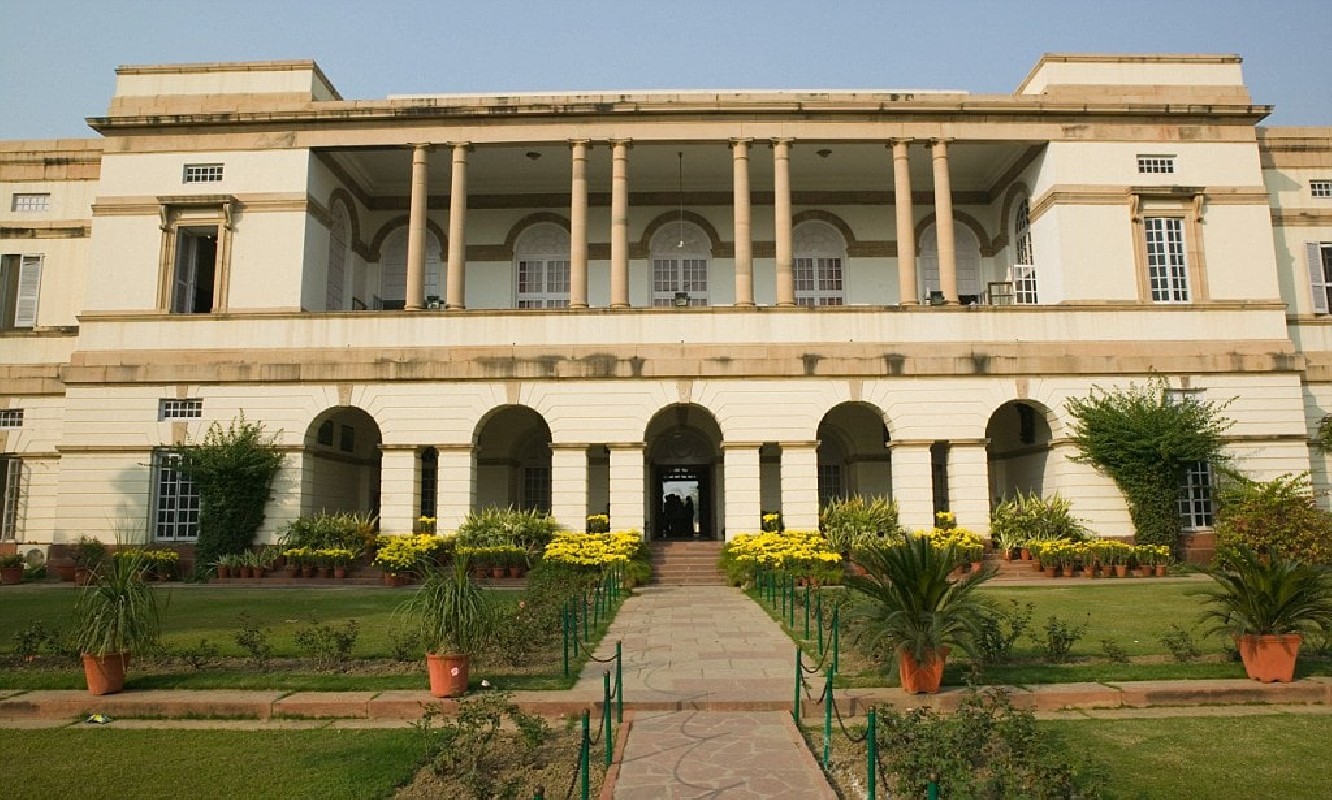 Aptly named Nehru Memorial Museum and Library served as the residence of India's first Prime Minister, Jawaharlal Nehru and now is home to some of the most important historic works of the Indian Independence Movement.
Located within the complex of the Teen Murti Bhawan, one can find here, preserved works of Mahatma Gandhi, private papers of Jayaprakash Narayan, Rajkumari Amrit Kaur, Sarojini Naidu and many more eminent personalities.
Library's impressive architecture was designed by Mr. Robert Tor, back in 1930's, as part of the new imperial capital of India, New Delhi.
State Central Library of Hyderabad, Hyderabad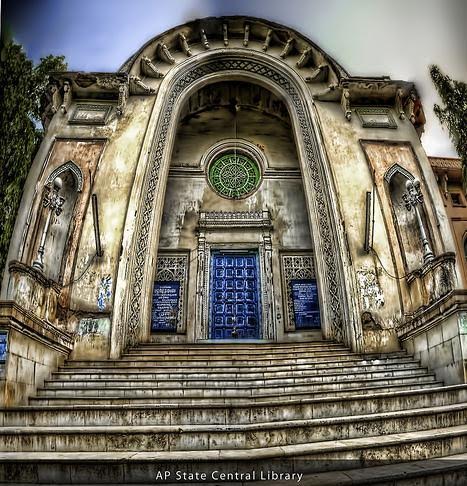 This public library in the state of Telangana is one of the most magnificent structures of Hyderabad. Built by Nawab Imad-ul-Mulk in the year 1891, the library spreads across 15 acres of land and preserves unique leaf manuscripts and over 4 lakh books.
The library was built under the supervision of architect, Aziz Ali, and you'll be impressed by his work once, you see the huge halls and high ceilings of this splendid structure.
Sarasvathi Mahal Library, Tanjore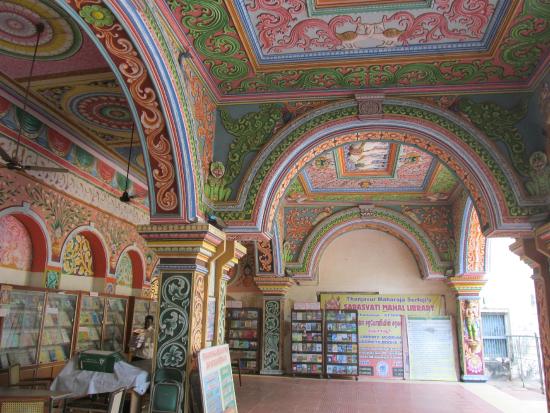 Housed within the Thanjavur Palace, this library happens to be the oldest library in Asia. The library, once built for the Nayak Kings of Thanjavur, now is owned and governed by Tamil Nadu State Government, and has been named as Tanhore Maharaja Serfoji's Sarasvathi Mahal Library.
The library comprises of more than 50,000 books though, only a few are accessible by the public. Apart from that, it also preserves palm leaf and paper manuscripts written in various native languages of India such as Sanskrit, Hindi, Telugu, Marathi, Tamil and, others.
State Central Library, Thiruvananthapuram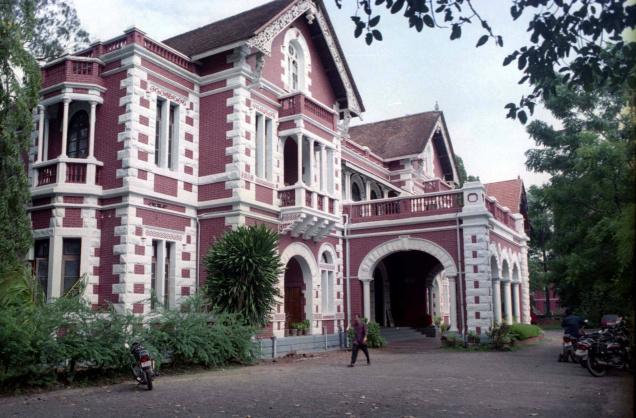 This library is 7th on our list and is the 1st public library in India. The library came to existence during the reign of King Swathi Thirunal of Travancore, and was opened only for Dubaris at that time; later it was made accessible for public as well.
Also known as Trivandrum Public Library, SCL is located in Thiruvananthapuram i.e. the capital city of Kerala.The library has more than 700 digitized books and dedicated sections for Tamil, Hindi and Sanskrit books along with multimedia, children's and British Library collection.
David Sassoon Library, Mumbai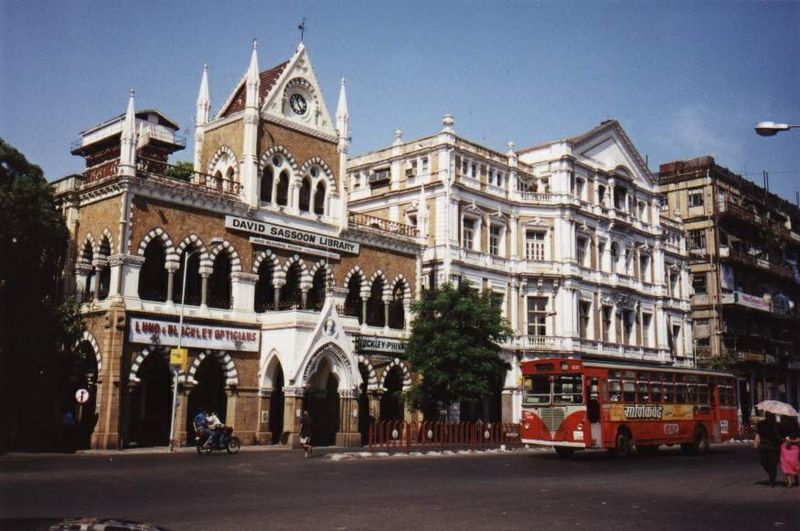 Just like the Raza Library, the David Sassoon Library is also one of the few monuments owned and governed by the Government of India. The library dates back to the year 1870 and, was a possession of Albert Sassoon, who named this library after his father David Sassoon.
The library preserves more than 35000 books and even some rare finds of the British Raj era.
But, what makes it so different from other libraries, is a leafy garden like yard at the back of the library which is no less than a gateway to an altogether different world, far from the rush and race of Mumbai.
Connemara Public Library, Chennai, Tamil Nadu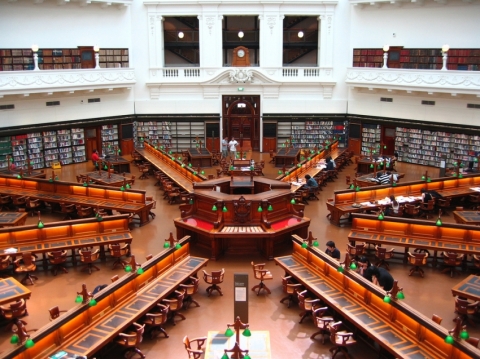 The Connemara Public Library is not an ordinary library! This library serves as a depository library for the UN.
Moreover, it receives and stores all the copies of various books, newspapers and magazines printed in India and, thus, is amongst the four National Depository Libraries in India. The library annually updates its collection through the funding it receives from the state government.
Reading is a very beautiful thing and it needn't be done in a bland and boring building. Moreover being in picturesque and peaceful surroundings may inspire you to turn a few more pages and take their essence with you, better. work a little bit harder.
The above mentioned libraries in India are spectacularly gorgeous and just perfect for wandering into with a thick book (and poof, that you'll forget you're in the middle of one the busiest and highly populated most chaotic countries of the world).
Of course, with a plethora of libraries in India, this list of beautiful libraries still leaves out plenty of gorgeous architectural marvels. If you feel your favorite library was left out, feel free to tell everyone about it in the comments!
Happy Reading!