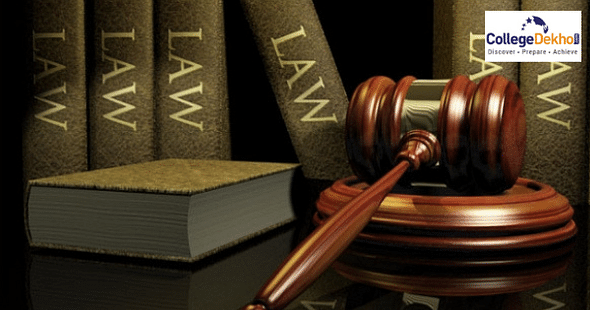 National Law School of Bangalore University
The National Law School of India University (NLSIU) is an institution for undergraduate and graduate legal education in India. It was the first ever National Law University to be established in India. NLSIU was the first institute in India to offer a pioneering 5 year intensive course in social sciences and law. The school consistently ranks as the most prestigious law school in India. Students are selected by merit through the nationally-administered Common Law Admission Test (CLAT).
National Academy of legal research and research studies
Nalsar University of Law is located in Shamirpet, Hyderabad, Telangana, India. NALSAR was ranked first by Outlook in 2012. It's library has a collection of more than 27,000 items comprising law reports, reviews, periodicals, manuals and choicest publications of textbooks and other resources.
Faculty of law, Delhi College
The Faculty of Law was established in 1924. The Law Faculty is claimed to be one of the largest law schools in India. The centre is situated in the university's North Campus in Maurice Nagar. Offering three year LLB courses to graduate students, it is rated as the best by 'Lawyers Update' - A monthly magazine for Legal Professionals and students. It has the most powerful alumni network in the legal profession. Of the 35 sitting judges of the Delhi High Court, 31 are from the Faculty of Law, Delhi University
National Law Institute University, Bhopal
The university launched its first academic programme in 1998, with Indian jurist V.S. Rekhi as the Director. Recognized by the Bar Council of India, the university admits 100 undergraduates each year through the Common Law Admission Test, who complete 15 trimesters before being awarded a combined B.A., LL.B (Hons.) degree. The post-graduate course offered at the university is the LL.M. degree.
ILS Law college, Pune
ILS Law College was established in 1924 and offers courses that include three-year and five-year degrees. Housed on a floor of the Sarswati building, the ILS library includes over 45,000 books and volumes of periodicals, journals and magazines. It subscribes to over 95 Indian and foreign journals each year, including the All England Reports, The American Journal of Comparative Law, and The Cambridge and Oxford Law Journals.
Symbiosis Society Law College, Pune
It was established in 1977 under the banner of Symbiosis Society under the patronage of Dr. S. B. Mujumdar, President & Founder Director. The students of Symbiosis Law started Symbhav – a Cultural Fest in February 2009 followed by an edition in 2010. Since its inception in 2009, it has had the participation of 20 teams from all over the country and SAARC nations including leading national law schools and a sponsorship of Rs. 10 Lakhs.
National Law Institute University, Jodhpur
The University offers both under-graduate and post-graduate courses in various streams of law. Established in 2001, National Law University claims to be the first institution of its kind in the country where study of law is coupled with other disciplines such as Science, Management Science and Policy Sciences. It introduced for the first time the degree of B.B.A., LL.B. (Hons) (i.e. Management and Law) in the country.
Government Law College, Mumbai
Founded in 1855, is the oldest law school in Asia and the most distinguished law school in India. Eminent legal luminaries such as Dr. B. R. Ambedkar, Lokmanya Tilak, Justice M. C. Chagla, Nani Palkhivala and several others who have adorned benches of the Supreme Court of India. GLC is therefore referred to as "unarguable giant in Indian legal education" by the Bar Council of India.
Ruchika.garg@girnarsoft.com