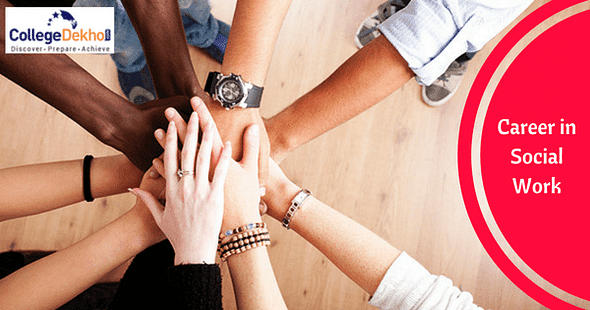 Social work is considered amongst some of the noblest fields of education in the world. It is an ideal field for individuals who want to serve people or work for the benefit of the environment and ecosystem. Social work can be divided into various other fields varying from the economic conditions of a country to the climate and various other factors.
The best part about this field is that you don't require formal education to become a social worker. You can pursue graduation from any field and then go on to pursue master's of social work. However, if you are interested in social work, you can start your education early with the following undergraduate courses.
Role of a Social Worker
The social worker helps the people who need help. They help their client by providing solutions to their client's problems. They deal with all types of issues for example., child abuse or any mental health issue. They provide psychotherapies to their clients. Some social workers work as an individual whereas some prefer working within a group. In brief, social worker deals with all types of problems or challenges faced by people in their lives, help them provide the best possible solution to their problems irrespective of the age of the client.
Types of Courses in the field of Social Work
| | | |
| --- | --- | --- |
| Name of the Course | Type of Course | Duration |
| Certificate in Social Work | Certification | 1 year |
| Certificate in Socially Useful Productive Work | Certification | 2 years |
| Bachelor of Social Work (BSW) | Undergraduate Degree | 3 years |
| B.A. in Social Work | Undergraduate Degree | 3 years |
| Diploma in Social Work | Diploma | 1 to 2 years |
| PG Diploma Corporate Social Responsibility | Postgraduate Diploma | 1 year |
| M.A. or Master in Social Work (MSW) | Postgraduate Degree | 2 years |
| M.Phil Social Work | Postgraduate Degree | 1 years |
| Ph.D in Social Work | Doctoral Degree | 2 years |
Eligibility Criteria 
Certificate Courses:
Certificate courses are designed for candidates who want to gain knowledge in the field of social work regardless of their educational qualification.
You can apply for these courses at any time during classes 10 to class 12 in school, alongside your graduation or post-graduation courses.
All you need is a willingness to devote your time and skills to services that aim to make the life of people better.
Diploma Courses:
Students can apply for diploma courses in the field of social work after passing class 12.
However, some institutes also offer these courses to students who have passed class 10 board exams successfully.
Undergraduate Degree Courses:
Admissions to BSW and other such courses are open to students who have passed class 12.
Admission is done based on marks scored in class 12 exams.
Postgraduate Degree and Diploma Courses:
You will be able to apply for these courses once you have completed your graduation with at least 45% to 50% marks.
Graduates from every field can apply for postgraduate courses in the field of social work.
Some colleges conduct entrance exams for admission to master courses in the field of social work such as TISS NET.
Top colleges in the field of Social Work
Here are some top colleges in the field of Social Work:
Department of Social work, University of Delhi
College of Social Work, Nirmala Niketan
Faculty of Social Work, MS University of Baroda
Department of Social Work, Mangalore University
Job Opportunities in Social Work
Social work is a vast field and is the related benefit of the society, surroundings, nation, and the Earth. Although developed countries have already been inclined towards social work, various organizations have emerged in India in the past 20 years to maintain an economic as well as ecological balance.
With small as well as large NGOs and various government initiatives such as NABARD, Swach Bharat Abhiyaan, Beti Bachao-Beti Padhao, etc. there are a lot of job opportunities in the social sector. You can apply for government jobs as well as private jobs after obtaining a degree in this field.
There are a lot of options within international organizations as well. After graduating from reputed colleges like TISS, you can also apply for jobs at organizations like WHO, UNESCO, UNICEF, etc. Career opportunities are also available outside India.
Salary Scope in Social Work
The most important aspect of this field is to understand that social work is a service that you offer to the community. It is willingly done to help either to maintain environmental balance or for people who have been neglected by the system, have suffered due to extreme environmental or economic problems, etc.
Expecting to become rich in this field or expecting lucrative packages will not be appropriate at the beginning of your career. The maximum amount of money in this field is earned by individuals who raise funds at executive levels. These individuals can make up to Rs. 10 lakhs per annum after an experience of 2 to 3 years in this field.
However, those who work in the field can expect to earn Rs. 2 to Rs. 3 lac per annum at the beginning of their career. The salary increases with experience in the case of those who are working with the corporate sector or are employed at government offices.
Salary scope in the field of social work is excellent in countries like the USA. There the average salary of a Social worker is about $42k per annum depending on factors like education, the field of work, and experience.
For more news/articles and updates, stay tuned to collegedekho.com.