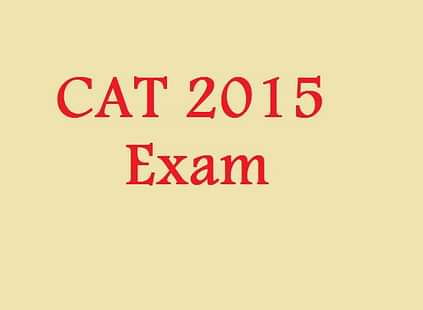 The higher intensity of tension for the upcoming CAT examination is only left with a handful of days more. As the days come nearer, CAT aspirants are eagerly waiting for the D-day. No sooner had the online tests had started than the students had buckled up their shoes in order to get through in any of the top B-schools in India. Hardly a few days to go when the candidates would be seen inside the hall taking the online test cautiously.
CollegeDekho.com team specifies the ways in which students can spend the leftover days for the exam.
Revise thoroughly:
Brush up the portions briskly and revise before attempting for the mock tests. The limited time left offers a good opportunity to go through each and every part of the course easily.
Read and re-read:
Studying in the last days or starting a new topic altogether would be of no great help. Hence read the studied topics and other stuffs that would help you not to lose your calm and presence of mind.
Quant/Vocab/Logical Reasoning:
The three major parts of the question pattern are the Quantitative Aptitude, Logical Reasoning and the Verbal Ability. So, during the given last few days, one can brush up the skills on vocabulary by reading newspapers or other books. Similarly, Logical Reasoning and Quant can be covered by simply revising the already studied material.
Reading Books:
Before an exam, a candidate must be in his/her peace of mind. Hence, there are an ample number of books that help in providing serenity to one's mind. Students should read books to help themselves ace the exam.
Preparing a Final Schedule:
CAT aspirants must prepare the last schedule that would chalk out their plans and ways of revising or attempting for the exam. This would also help in decision making and time management.
Spend time in your hobby:
During the last few days of the CAT exam, students must indulge in their hobbies. This would help in being alert and active throughout the duration.
Socializing:
The mind becomes relaxed and innovative only when there is activity in life. So, meeting friends, going out for lunch or dinner, watching movies or socializing actually helps in being alert till the D-day.
CollegeDekho.com wishes every student good luck for the upcoming examination.