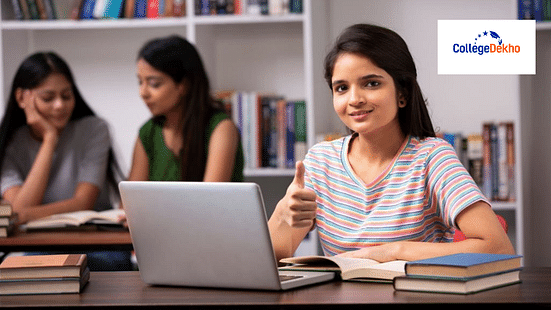 GATE 2024 6 Months Preparation Strategy: GATE is one of the most competitive entrance examinations conducted for admission to various ME/M. Tech programs. IISc Bangalore has announced the dates for the GATE 2024 Exam. As per the official schedule, the national-level exam will be conducted online for 30 different subjects/papers on February 3, 4, 10 & 11, 2024. With such a vast syllabus and limited time, aspirants must be wondering how to prepare for GATE 2024 in 6 months! Well, it certainly requires a great deal of planning and the right approach to score exceedingly well in GATE – and so, here in this article, we have curated a comprehensive 'GATE 2024 6-month preparation strategy & plan' that will help you crack the exam with flying colours. 

Latest: GATE 2024 Registration Link (Released)

IISc Bangalore released the GATE 2024 Exam Schedule on August 5, 2023. Candidates preparing for the examination must read this article to learn about the best and most effective tips on How to Prepare for GATE 2024 in 6 months.

Quick Links:
GATE 2024 - How to Prepare in 6 months?
Although 6 months seems very little time when it comes to preparing for a highly competitive entrance exam such as GATE, students may still be able to fetch good marks in GATE 2024 if they follow a well-organized timetable and plan their lessons accordingly. Not sure how to go about it? CollegeDekho team has you covered with these study tips for GATE 2024. We have specifically curated these preparation tips for each month starting from August to January, so you can plan well ahead.
GATE 2024 Preparation Tips for August
First things first – go through the detailed GATE 2024 syllabus and exam pattern

Search for the right books and study materials as per the subject

Start with the core subjects that are common and compulsory for all

Start going through the GATE previous year's questions and practice them
GATE 2024 Preparation Tips for September
Continue studying the compulsory subjects and clear your fundamental concepts

Start learning the optional subjects

Dedicate more time to practice GATE Previous Year Question Papers
GATE 2024 Preparation Tips for October
Continue learning the compulsory and optional subjects simultaneously

Begin taking GATE 2024 mock tests

Refer to online tutorials and videos to clear your doubts

Prepare a timetable for the last 3 months
GATE 2024 Preparation Tips for November
Continue taking GATE mock tests 2024 regularly

Identify your strengths and weaknesses with each mock test session

Focus on improving the weaker areas with daily revisions

Make study preparations for the next day as per the created timetable
GATE 2024 Preparation Tips for December
Practice GATE sample papers 2024 and previous question papers rigorously to get familiar with the question pattern as much as possible

Continue taking GATE mock tests

Review the study materials and stick to GATE 2024 Best Books for last-minute revisions

Avoid studying any new topic at the last moment

Stay confident and positive
GATE 2024 Preparation Tips for January
Avoid referring to too many books at this point

Attempt as many mock tests as possible to improve speed and accuracy
GATE Preparation 2024: General Tips and Tricks
How you strategize your GATE 2024 preparations is subject to the candidate's abilities. However, by adopting these GATE 2024 general tips and tricks suggested by toppers and experts, one can give it their best shot and hope to score good marks in the entrance exam.
Start Preparing Early
Review the complete GATE 2024 pattern and syllabus to learn about any changes/modifications in the topics, marking scheme, question pattern etc.

Start by analyzing time in terms of days, weeks, and months that you will take to finish each topic while devising a study plan.

Jot down all the GATE 2024 important topics based on weightage and difficulty level so you know how much time to allocate to each of these.

Make sure you strictly follow the routine throughout your exam preparation.
Understand Basic Concepts
Learn the topics and fundamental concepts by heart. However, make sure you understand the concepts clearly instead of mugging up. 

Prepare short notes on the important formulas, concepts, and topics learnt. You can jot down these pointers on sticky notes or flashcards that can be referred to and carried around easily for revision.

Make it a habit to revise the short notes daily before starting up a new topic
Gather the Best Books & Study Materials
Choose proper study materials and resources when preparing for GATE 2024. These may include online references, recommended books, modules, tutorial videos, articles etc. that explain important topics in a detailed yet simple manner for students to comprehend.
Revise Daily
No matter how many times you have gone through a topic or how well you have understood the concept, there's always room for revision. Dedicate at least an hour of your day to revising the GATE topics previously done.

For the chapters/topics that you may find a bit too tricky, keep at least a day or two aside for revision.
Attempt Mock Tests Regularly
You should start taking the GATE 2024 mock tests as soon as you are done studying and revising the chapters.

Mock tests are a replica of the actual GATE 2024 question papers and so, solving them will help you get an idea of the probable questions and topics asked in the exam.

Regularly attempting mock tests will help candidates evaluate their weaker areas

By solving mock tests for GATE 2024, candidates can improve their time management abilities and gain confidence before the actual test.
Solve Sample Papers & Previous Years' Question Papers
Besides the mock test links, the GATE sample papers and previous years' question papers also prove beneficial in the GATE 2024 6-month preparation strategy as the questions offer insight into the exact paper pattern.  

The papers include NAT/MSQ/MCQ questions with multiple choices that may seem confusing to the students but once you start solving these regularly, it is easier to crack.
GATE Preparation 2024: Daily Timetable for 6-month Exam Preparation
The table below has been prepared to help candidates chalk out a daily schedule or timetable based on which they can plan their GATE 2024 exam preparations for the next 6 months. However, the suggestion below is liable to change as per the candidate's preference/convenience.
Day
1 Hour
1-2 Hours
2 Hours
Monday
Numerical Ability
Engineering Mathematics
Subject Specific
Tuesday
Verbal Ability
Subject Specific
Subject Specific
Wednesday
Subject Specific (Should be a relatively easy topic)
Engineering Mathematics
Subject Specific
Thursday
Numerical Ability
Engineering Mathematics
Subject Specific
Friday
Numerical Ability
Subject Specific (Preferably a relatively easy topic)
Verbal Ability
Saturday
Mock test practice & analysis
Sunday
Sample paper & PYQ practice
GATE 2024 Preparation Tips & Strategy (Subject-wise)
General Aptitude
The General Aptitude section in GATE 2024 is compulsory and common to all the papers. Two types of questions based on Numerical Ability and Verbal Ability are primarily asked in this section. Some basic tips for GATE 2024 General Aptitude preparation are shared below –
Read English newspapers, magazines, journals etc. to improve your vocabulary.

Take note of new words, their antonyms and synonyms.

Make it a habit to listen to English podcasts

Converse in English to enhance fluency.

Learn the fundamentals of grammar, such as prepositions, adjectives, tenses etc.

Practice Reading Comprehension and Unseen Passages to learn new words daily.

For Numerical Ability, go through the formulas and practice shortcut techniques to solve problems.

Basic questions on Square roots and Cube roots, Fractions and Percentages can fetch you good marks, so practice them regularly.
Engineering Mathematics
Cover topics and problems on Algebra, Matrix, Eigenvalues and Eigenvectors as these are frequently asked in GATE.

Learn by heart and revise topics, such as Euler's Differential Equation and Bernoulli's Equation when solving differential equations.

Make sure you are well acquainted with concepts, such as Poisson and Bayes Theorem when preparing chapters from Statistics and Probability.

Memorize and practice formulas for Simpson's rule, Trapezoidal Rule, Numerical Methods etc.
Best Books for GATE 2024 Preparation
The following table consists of the list of best books for GATE 2024 that will surely help candidates ace their 6-month preparation strategy –
Subject/Paper
GATE 2024 Best Books
Computer Science and Information Technology

C Programming Language by Brian W. Kernighan, Dennis M. Ritchie

Computer Networks- Andrew S. Tanenbaum and David J. Wetherall

Civil Engineering

Discrete Mathematics and Its Applications by Kenneth Rosen

Higher Engineering Mathematics by B.S. Grewal

Advanced Engineering Mathematics by Erwin Kreyszig

Mechanical Engineering

Mechanics of Material by BC Purnima
Mechanical Vibrations by GC Grover

Mechanics of Material by Beer & Johnson
Heat Transfer by Cengal & Holman
Machine Design by VB Bhandari

Electrical Engineering

Digital Design by M. Morris Mano

Fundamentals of Electric Circuits by Matthew N.O. Sadiku

Manufacturing Engineering

Manufacturing Technology by P.N. Rao

Production Technology: Manufacturing Processes, Technology and Automation by R.K. Jain

Electronics and Communication Engineering

Principles of Communication Systems by Goutam Saha, Herbert Taub, Donald Schilling

Industrial Engineering

Production Engineering by A.K. Mallik, Amitabh Ghosh

Industrial Engineering by O.P. Khanna

Statistics

Statistics for Machine Learning by Pratap Dangeti

Miller & Freund's Probability and Statistics for Engineers

Mathematics

Higher Engineering Mathematics by B.S. Grewal Discrete Mathematics and Its Applications by Kenneth Rosen

General Aptitude

General English for GATE and PSUs by ME Team

A Modern Approach to Verbal and Non-Verbal Reasoning by R S Aggarwal

Quantitative Aptitude for all competitive examinations by Abhijit Guha
Related Links
We hope this article on
'GATE 2024 6-month preparation strategy & plan'
will prove helpful to aspirants. Stay tuned to
CollegeDekho
for the latest news and updates on
GATE 2024
!