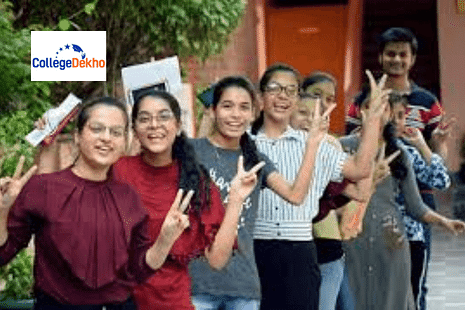 How to Score 95 percent in Class 12? - This is a common question for almost every student who is gearing up for the upcoming class 12th board exams. Since Board Exams are knocking at the door, panicking or freaking out before the exams is quite natural for the students. Almost all the boards including state boards and central boards will issue the class 12th time table for the academic year 2023-24 in December 2023/ January 2024. The class 12th board exam is considered to be a major milestone in every student's career as it will decide one's future. Scoring good marks in the Class 12th board exam will open multiple doors for the students to choose their career options based on their niche. 
The Class 12 Board Exams will be conducted between February and April 2024. To secure more than 90 percent marks, students must be working very hard, putting in extra effort, and studying for longer hours. This is because the competition is very high and everyone wants to stand out from the crowd. However, it must be kept in mind that only hard work will not work. Board exam preparation calls for smart work and result-oriented strategies as well. Students can go through the following tips and tricks to boost their preparations for the final examinations and chances of getting 95 percent in Class 12:
Tips to Score 95 Percent in Class 12
Scoring good marks will not only determine one's good career opportunities but also help one avoid struggling to get a seat in their preferred college or institution. Here are some of the tips to score 95% in Class 12th board examinations:
1. Make a proper study schedule
Prepare an effective plan to study well, devoting equal time to all the subjects. Start with the difficult topics/ chapters. Try to avoid long hours of study. Choose the time when you will feel more comfortable, and refreshed. Take small breaks of 40-50 minutes in between studying as this will help you fuel your brain. The ideal duration for studying is 8 to 9 hours daily. 
2. Know your syllabus well
Get well acquainted with the syllabus of each subject and start your exam preparation from the very beginning of the academic year. Also, go through the exam pattern, and marking scheme as these will help you know which are sections that will carry the highest marks weightage in the exam. Avoid doing suggestive study, as every topic will carry equal importance irrespective of the weightage. Try to study one topic/ chapter at a time. It will allow you in a better understanding of the topics. Check CBSE Class 12 Syllabus 2024
3. Make a habit of preparing notes
While studying a topic or chapter, jot down all the important definitions, formulas, laws, theorems, or any other highlighted information. This will help you revise before the exam. Rather than finding the important points in the book, you can easily find them in your prepared notes. 
4. Revision is a must 
Whatever chapter or topic you have completed, revise it before moving on to the next chapter/ topic. Revising is an integral part of the exam preparation as it will strengthen your memory. If you avoid revising the topics, then before the exams, you will end up forgetting most of the things. 
5. Solve as many sample papers as possible
Completing the class 12th syllabus is not enough before appearing for the examinations. Practice previous year question papers or sample papers as much as possible. Try to solve them within the allotted time. This will give you a real-time experience before the exam. You will also learn about time management. All in all it will boost your confidence level. Download CBSE Previous Year Question Papers Class 12
6. Devote time for self-evaluation
Self-study or self-evaluation is also an important part of exam preparation. You must evaluate your own mistakes. No one will be aware of your mistakes as the way you are of yourself. Therefore, assess yourself and work on it accordingly.
7. Know your weaknesses
If you want to get 95 percent in a board exam, you should know where you are lagging behind, and what are your loopholes. Be it a topic or chapter or a subject itself you are weak at, you should devote more and more time to it. If you neglect it out of fear, it may cost you a result that you never dreamt of.
8. Make sure to follow the proper textbooks
You must follow the proper textbooks as well as reference books for each subject that are prescribed by your boards. Do not waste your time by referring to a number of books for one subject. The books that are recommended by your boards or experts, follow them.
9. Avoid late-night studies
Try to avoid studying late at night during or before the exam. It will hamper your concentration and mind functions. It may also have a negative impact on your general health.
10. Do group studies
Group studies will enable you to solidify your problems. If you are facing any problem in solving or understanding a topic or sum, you can share it with your peers who can help you out, and vice versa. You will, as a result, feel more confident and enthusiastic.
Tips During the Exam
While answering the questions, focus on the presentation. Make sure that your answer sheet looks neat and clean. Underline the important points and give margins on all the pages.
Answer the easy questions first as you will be confident with your answers. The difficult questions you can write afterward.
Do not waste time with the difficult questions. If you are not sure about your answer, do not get stuck with it. If you have time at the end of the exam, you can think about it.
Keep last minutes for revision. The last 10-15 minutes should be kept only for revising the answer scripts.
Draw diagrams along with the answers. Try to make your answer scripts interesting with diagrams.