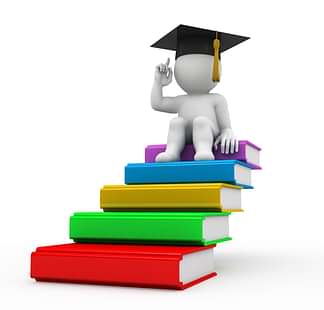 Kota is referred to as the "Education City" of India. It is a prominent hub for medical and engineering entrance examinations and lures thousands of students each year. On an average 1,20,000 students enroll themselves in coaching institute.
Top Institute of Kota
Government Medical College, Kota Affiliated to the University of Health Sciences, Jaipur(Raj.) this medical college was established in the year 1992 by the state Government. The college offers undergraduate and postgraduate courses in medical. The college admits students on the basis of their +2 medical entrance examinations for UG course and RUHS Pre PG entrance examination for PG courses.
Government Commerce College, Kota Affiliated to the Kota University, the College was founded in the year 1978. Accredited by the University Grants Commission(UGC), the college offers UG and PG courses in commerce.
Rajasthan Technical University(RTU), Kota, RTU was founded by the state government in the year of 2005 and offers courses in engineering, management, and computer applications. Every year, the university conducts RMAT for management courses, RAMCAAT for computer application courses and RPET for engineering courses for admitting students.
Engineering College, Kota Affiliated to RTU, Kota. It has been approved by All India Council for Technical Education (AICTE). It offers the bachelor's degree in civil, computer science, electrical, electrical and instrumentation, information technology, production engineering, and mechanical engineering. Additionally, the college also offers postgraduate degrees in thermal science and energy system engineering, production technology, power systems engineering and geotechnical engineering.
Vardhman Mahaveer Open University (VMOU), Kota A prominent center for open education, the operational wing of this Open University is spread across the state in Udaipur, Jodhpur, Bikaner, and Ajmer. Recognized by the Distance Education Council and University Grants Commission, it offers PG diploma, doctor of Philosophy, Master of Philosophy, certificate, masters, and the bachelor's degree to both students and working professionals. The university is home to multiple departments including Political Science, Economics, Management, History, Education, Library Science, Law as well as Information and Computer Science.
JDB Government Girls PG College, Kota, the full form of JDB is Janaki Devi Bajaj Government Girls PG College is managed by the Government of Rajasthan. It's founded in the in the year of 1958, the college affiliated with the University of Kota. Besides offering undergraduate and postgraduate courses in arts, science, and commerce.
Daswani Dental College & Research Centre Initiated by the Adarsh Pragya Vidya Mandir Samiti, this dental college is affiliated to the Rajasthan University of Health Sciences (RUHS), Jaipur and is recognized by the Dental Council of India (DCI). It offers UG or PG degree program in dental surgery.
Statistics of Kota Literacy
Total Literacy Rate 77.48%
Female Literacy Rate 66.32%
Male Literacy Rate 87.63%
Popular Coaching Institutes in Kota for Medical and Engineering Entrance Exams
Resonance Eduventures Pvt Ltd
ALLEN Career Institute
Career Point
Bansal Classes
Vibrant Academy
Motion IIT