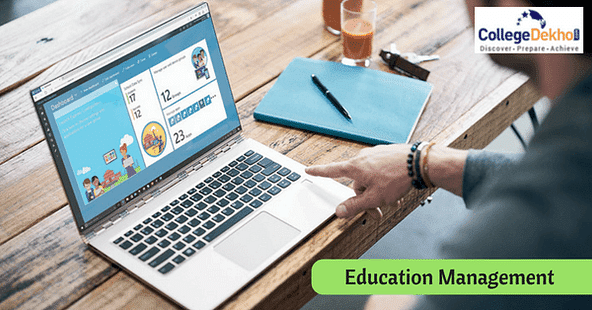 When it comes to pursuing higher education, most of us face a dilemma while figuring out the best course option for ourselves. We all know the tough competition that exists in the job market today and without a valid post-graduation degree, it is safe to say that getting a job will be difficult.
In 2016-17, more than half of MBA graduates could not get hired in campus placements, as per the data revealed by All India Council for Technical Education (AICTE). Just 47% of MBAs were placed, 4% less than the previous year, and at a five-year low. Similarly, according to a 2016 report by job skills credentialing company Aspire Minds, nearly 80% of engineering graduates in India are not employable. Most of them are forced to take up jobs in non-engineering fields or remain unemployed.
With lakhs of students struggling to get a job, it is imperative that you choose your PG specialization smartly. While there is a tough race for traditional specializations of study - like Marketing, Human Resources, Supply Chain Management etc., it is important to assess the functionality of the relevant career prospect (after PG), the demand in the market and the skill-set required to fulfill that demand.
In order to assure that, there are many new specialized MBA fields of study that are coming up which not only have an exciting job function but are also equally well-paid. One such field is a PGDM/ MBA specialization in Education Management.
With the education industry growing by leaps and bounds in the last decade, the demand for skilled educated and innovative people catering to the management & operations in the education field is on the rise. Let's highlight, in detail, the future and scope of a career in education management, the job opportunities and roles that you can target, the salary that you can expect at each level along with some of the advantageous of pursuing aspecialized course in education management.
Future and Scope of Education Management:
The education industry is booming, especially in India, where the emphasis is on providing quality education right from the primary level up to the higher education level. The central and state governments along with the HRD Ministry is taking steps to ensure inclusive education - be it through expanding the budget for education, inviting foreign countries for collaborations, launching research schemes etc.
With so many schools and colleges coming up, the demand for professionals who can understand the education system, market it, manage resources and effectively contribute towards its upliftment has gone up and the trend is expected to continue.
Education management experts can find employment in government-run and privately-run organizations like schools, colleges, IT solutions companies, education portals, coaching centers, not-profit organizations etc. The job functions can be of multiple types such as organizing, staffing, planning, coordinating, directing, evaluating performance, motivating or controlling -- skills to manage which are typically taught under a holistic education management programme.
Additionally, the boon in digital business and wider accessibility to the internet, there is a lot of scope in education solutions companies and businesses like CollegeDekho that aim at assisting applicants in the admission processes and entrance exam preparation through one-on-one counselling. Marketing activities in education through digital platforms in one area that is gaining momentum and promises a great future.
Job Opportunities/Roles after Education Management:
Some popular job roles and opportunities that you can target after completing a course in Education Management at the PG level are as follows but are not limited to:
Curriculum Developers
Educational Consultants
Corporate Trainers
College Marketing Experts
SEO Experts
Admission Counsellors
College Administration Experts
Education Policy Developers
Educational Video Content Curators and Marketers
AdWords Specialists
Website Developers
Account Managers for educational institutes
Salary Scope after Education Management:
Freshers can expect a starting salary of Rs. 20,000 - Rs. 25,000 depending upon the role that they are hired for in an education-driven company. However, as one gains experience, he/she can expect Rs. 7 lakh - Rs. 9 lakh per annum. The numbers and statistics may vary from city to city and the job function an individual is involved in.
A leading education management company, CollegeDekho, in association with the popular GD Goenka University has launched a specialized PG Educational Management course, which you can consider. The course offers assured placement, a key USP of the course, on enrolling in which you will be handed over a job offer of at least Rs. 2.5 lakhs - Rs. 4 lakhs along with the admission offer itself. Learn more here.