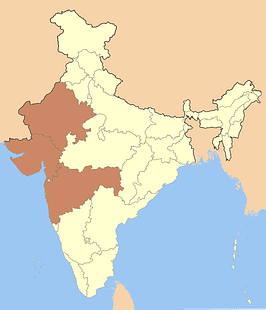 IBSAT is a Computer Based Test (CBT) and consists of multiple choice questions. IBSAT is of 2 hours duration and is aimed at testing the applicant's ability in quantitative techniques, data interpretation, data adequacy, vocabulary, analytical reasoning and reading comprehension.
Lets see the top colleges in West India that offers the best education for IBSAT exam.
ICFAI, Jaipur
The ICFAI University, Jaipur was notified as a deemed University in 2011. The institute offers academic blocks, classrooms with audio-video
equipment, library, auditorium, labs, computer center,
workshops, sports & recreation facilities. It offers BBA, B,Com, B..Tech, M.Tech, Ph.D., LLB among other programmes.
IBS, Mumbai
The excellent faculty members and state-of-the-art facilities make the intense transformation from student to manager smooth.IBS, Mumbai offers withseparate common rooms for boys and girls, a gym and three syndicate rooms for student faculty interaction. It has two large conference rooms and foyer. Its major recruiters are J.P. Morgan Chase, Factset, Zycus Infotech, Practo Technologies Ltd, HDFC Ltd.
IBS, Ahmedabad
IBS Ahmedabad has soared to great heights through academic rigour and regular industry interaction. It offers its students learning halls well equipped with high speed LAN, Wi-Fi, and other facilities. It has a computer lab with modern computing facilities, a web portal for faculty student interaction and development among other facilities. Major recruiters are ICICI Prudential (AMC), HDFC Bank, Practo Technologies Ltd, ICICI Securities, Vodafone.
IBS, Pune
Set in the city known as "the Oxford of the East", IBS Pune has lived up to the reputation of the city by providing world-class management education. It has facilities like a fully equipped conference room and an auditorium, a computer lab equipped with modern facilities and 24 hours Internet connection, a team of permanent faculty members, with extensive academic and industry experience and interests in research, publication, and consultancy transform the students into skilled managers. Major recruiters are Mashreq Bank (Int. Placement), Satguru Travels (Int. Placement), Practo Technologies Ltd, eClerx, Khimji Ramdas India Pvt Ltd, HDFC Bank.
IBS, Jaipur
IBS Jaipur (Faculty of Management Studies), a constituent of ICFAI University, Jaipur is an institute with a difference. The campus is well equipped with air conditioned classrooms, seminar halls, computer center etc. It has a comprehensive library with books and subscription to several journals, magazines and online databases, a team of full-time faculty members with rich experience in management education and industry. Major recruiters are
Tolaram (Int. Placement), Oasis Investment, SNG Real Estate P.Ltd, IndusInd Bank, Trident.
Select the college of your choice and excel well!