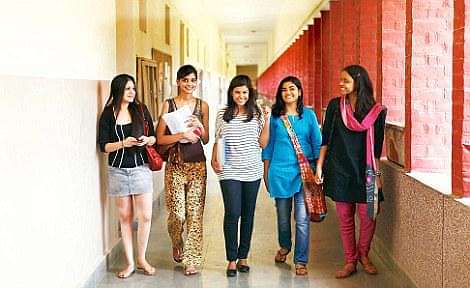 Every student is excited for college once they pass out form School. Walking up in the morning and scratching head in front of our cupboards is a habit of every college going student. But here are some tips which might help you in dressing yourself perfectly and saving your time.
Girls, you don't have to turn your heads upside down thinking about what to wear on the everyday of college.
• Be Simple The first key to look good is to look simple. The more you look simple, more you will feel comfortable. So avoid the shimmers and wear something simple and wear summer friendly colors. Floral prints and crop tops are pretty in.
• Be Colorful College is a best place to be colorful. Don't stick to a common color, try different colors. It will make you look more jazzy and attractive. Also, college is a place where you can wear a Mini-Skirt one day & a trendy Salwar the next day. So keep the variety On!
• Avoid too much make-up No one is interested in disco balls roaming around in a day. So avoid dark make-ups in regular days. A light shade of lip colour that goes well with your outfit can also be considered. Don't pan cake your face like you're a canvas sheet. If you wish to, wear a slight hint of a good long lasting make up that will make people doubt if you're even wearing any.
• Be You Never try to wear anything that makes you uncomfortable. Sometimes, we try to go with the trend and end up with making fun of us. So, wear something that suits you and boost up your confidence. Never try to wear other shoes until you are not confirmed with the size.
• Accessorize add on looks Yes. Yes! Accessories are very important. Now that you're in college, you have all the liberty to pierce your ears, colour your hair or wear bangles and high heels. And also, it adds up to your personality. Carry a light yet cool Handbag & shades is a must. Moreover, you can add on some more accessories according to your outfit.
• Don't forget to wear your confidence See, Confidence is something that will help you anyways. May be you are not looking up to the mark but the confidence in you make you win the race. So girls don't be too tense every morning, wear something that suits you and go ahead!