Your college time is the best time to travel and go explore a new side of you. Getting permissions from your parents is not that tough and you don't have to apply for holidays in your office! So pack your bags and plan out a trip to your dream destination. Whether it means losing yourself in the forests of Himachal or making new friends in Goa, exploring your way deep in the caves of Ajanta or living your 'jawani' in Manali, we all crave for trips with friends but are scared of the consequences it will put on our bank balance. College dekho brings you a list of 10 pocket friendly places you can visit and live your dream.
1. GO GOA !!!
Got a gang who loves to party? Goa is your place. Call it the beach lover's paradise, party capital or a place to live all your evil intentions, it always outshines any other holiday destinations in the country! Ever since you heard about that place as a kid, it has to be on your travel list.The place has the best beaches, restaurants, home-stays and party places in the country!!
Things to do:
*Get ready to rent a bike and roam around
*Eat at small yet incredible food joints
*Spend hours on the beach
*Take a dip in the sea
Up for a party? Goa is your place!
2.McLeod Ganj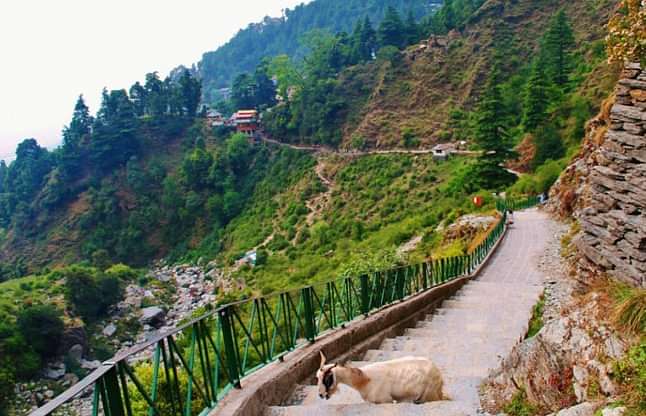 The bliss of mountains, the gateway to peace brings crowds to McLeod Ganj in weekends. You just need to take a train to Dharamshala and then move on to McLeod Ganj through a looping bus route or a private car.
Hotel tariffs start from 200 INR and since the place is a mini Tibet, Tibetan and Chinese cuisine at little cafes start from INR 100 – 200 for two!
Things to do and places to see:
*Bhagsunag Waterfall, Bhagsunag Temple
*Norbulinka Museum
*Kangra Fort-1 and Kangra Fort-2
*Norbulinka Tibetan Institute
*Chamunda Devi Temple
*Shakti Peeth Jwalamukhi Temple
*The Diptse Chokling Monastery
*The Church of St. John in the Wilderness
*The Kangra Art Museum
*War Memorial
*Tibetan Handicrafts Centre and many many more..
So, if you are looking for some adventurous cheap trips in India, you sure can count on McLeodganj.
3.Pondicherry

Pondicherry has it all: beauty, tranquility, great food, excellent wine, amazing beaches, flawless French infrastructure, wonderful Ashrams and a pleasing culture, all at affordable prices!!!
One can stay at the Aurobindo Ashram and enjoy almost free stay and vegetarian food. You can enjoy some Indianized French cuisine starting at INR 200-300 for two and enjoy french flair right here in India.
Things to do and places to see:
*Sri Aurobindo Ashram
*Promenade, a long stretch of rocky beach which has a provision to sit around and also a wide pavement for morning and evening walk
*Old Lighthouse
*Botanical Garden
*Sacred Heart Church
*Church of Our Lady of Angels
*Statue of Joseph Francois Dupleix
*French War Memorial and many more
4. Hampi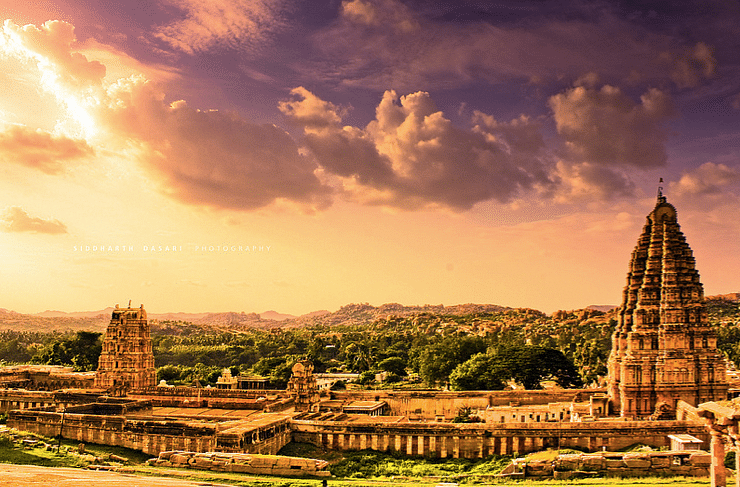 If you love architecture and take pleasure in marveling over the magnificence of palaces, temples, and incredible royal buildings, then, I am sure Hampi will take your heart away. Hampi is one fantastic treat for the history lovers. People spend days and weeks in this wonderful city in Karnataka with homestays or guesthouses starting from INR 50-200/night and All three meals at INR 200.
Get ready to :
*Rent a bicycle or a bike
*Eat out at amazing eateries
Things to do and places to see:
*Vithala Temple Complex
*Matanga Hill
*Monkey Temple
*Statue of Ugra Narsimha
*Elephant Stables
*Tungabhadra River
*Balakrishna Temple
*Sanapur Lake
*Purandaradasa Mantapa
*Stone Doors
5. Rishikesh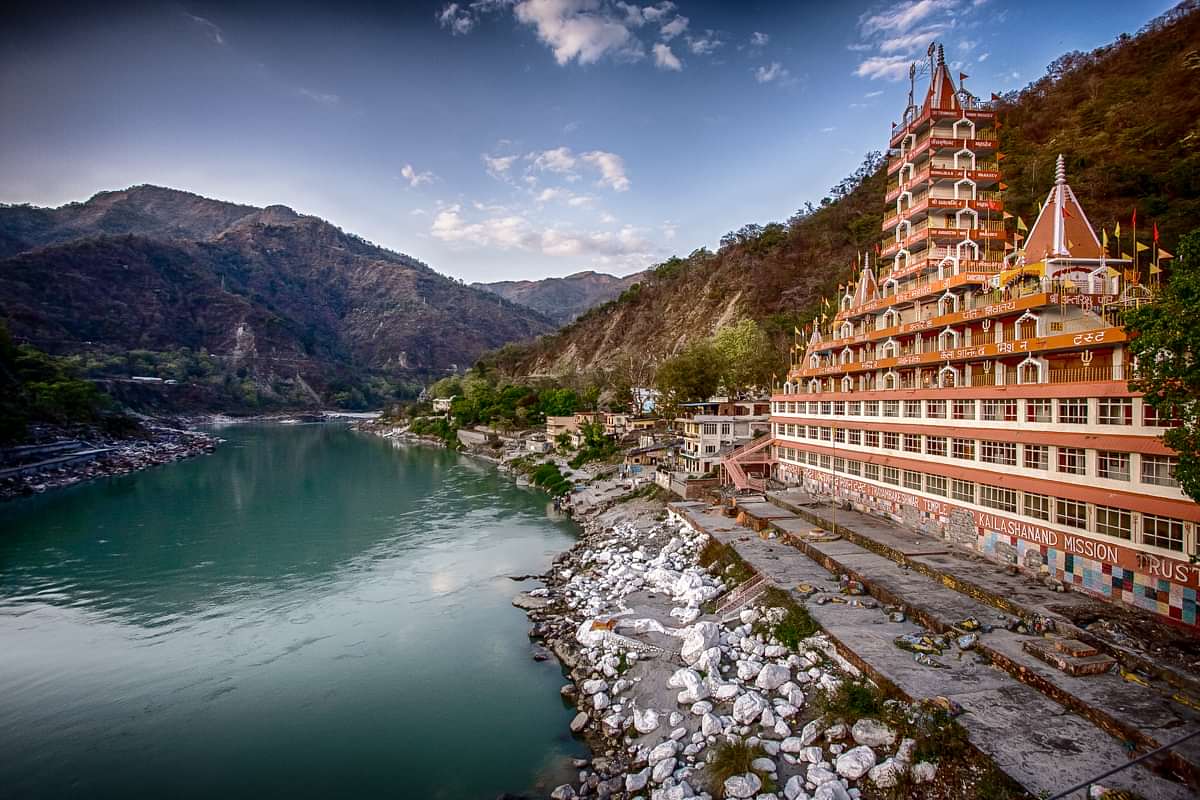 The place is for two kinds of people!
The quiet type: If you are in this kind, try some meditation Rishikesh and you'll be at peace with your own self.
The adventurous type: If you are under this kind, this place offers mountain biking, river rafting, wild forest trekking and some amazing places to eat and shop.
With river rafting starting at INR 400 to INR 1300 per person and beach camping: INR 1600 per person (1 Night stay, 3 meals and river rafting), the place does not put a dent in your pocket.
Call up any adventure sports operators in Rishikesh and enjoy some thrilling white-water-rafting. Keep beer cans and a volleyball handy and what more do you need?
Things to do and places to see:
*Ganga Aarti at Triveni Ghat
*Jumpin Heights
*Lakshman Jhula
*The Beatles Ashram
*Vashishta Gufa
*Ram Jhula
*Sivananda Ashram
*Parmath Niketan Temple
*Swarg Ashram
*Neer Garh Waterfall
*Maharishi Mahesh Yogi Ashram and many more..
6. Darjeeling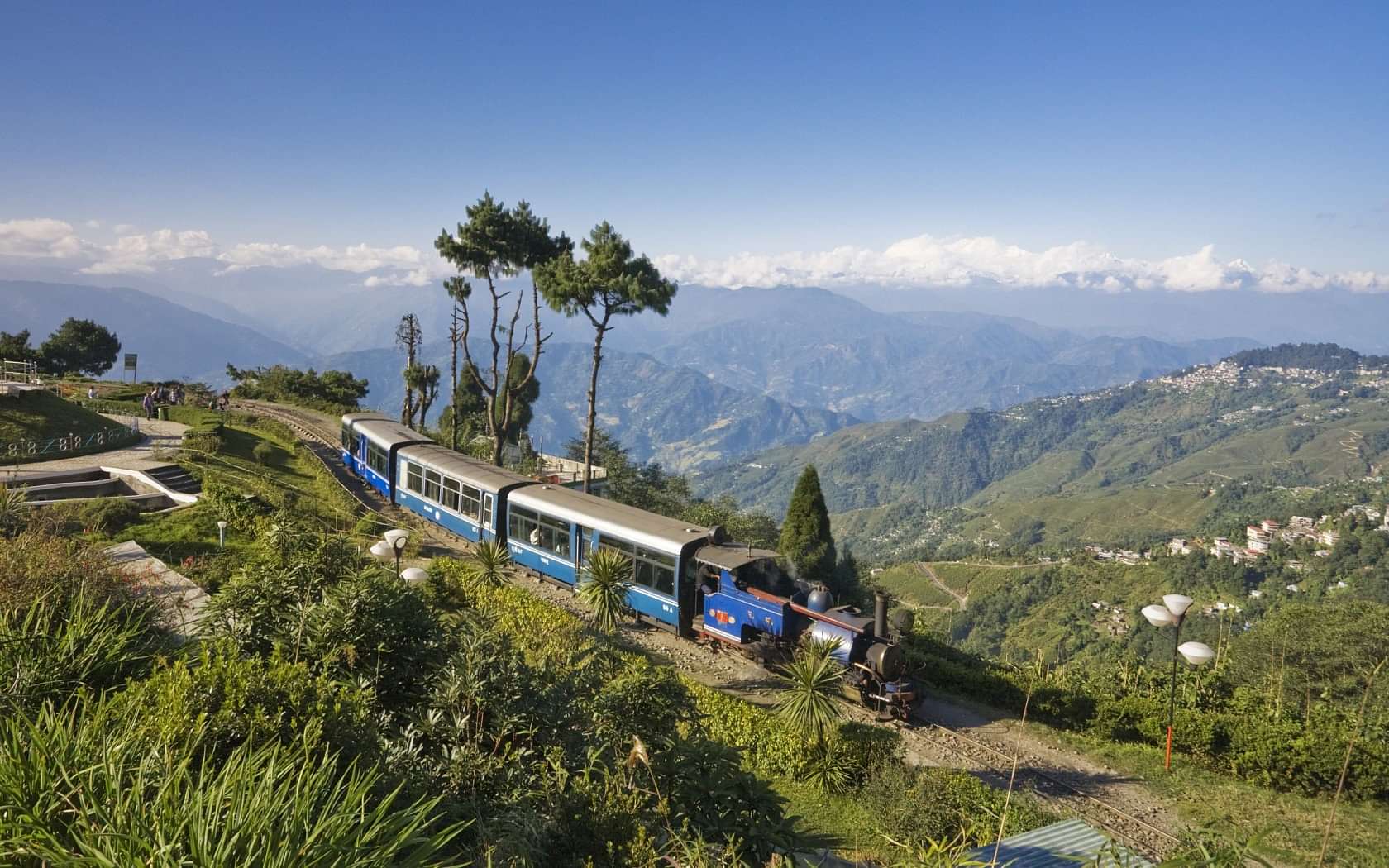 Imagine sipping onto a cup of renowned Darjeeling tea and enjoying scenic exquisiteness of the snow laden mountains, perfect right?
Spend some quality time in traditional yet charming little hotels, home stays and cottages in Darjeeling and live your imagination. The place is cold but the people are warm and so is their tea. This is one of the best budget trips in India as the stay starts from INR 400 for one night and food for INR 130 for two. Once up in the hills, get ready to be mesmerized by the Great Kanchenjunga!
Things to do and places to see:
*The Great Kanchenjunga!
*Padmaja Naidu Himalayan Zoological Park
*Peace Pagoda
*Tiger Hill
*Chowrasta
*Batasia Loop
*Mahakal Temple
*Passenger Ropeway
*Darjeeling Himalayan Railways
*Tinchuley Village
*Everest Museum
*Tea Garden
*Barbotey Rock Garden
*Neora Valley National Park and many more.
7. Varanasi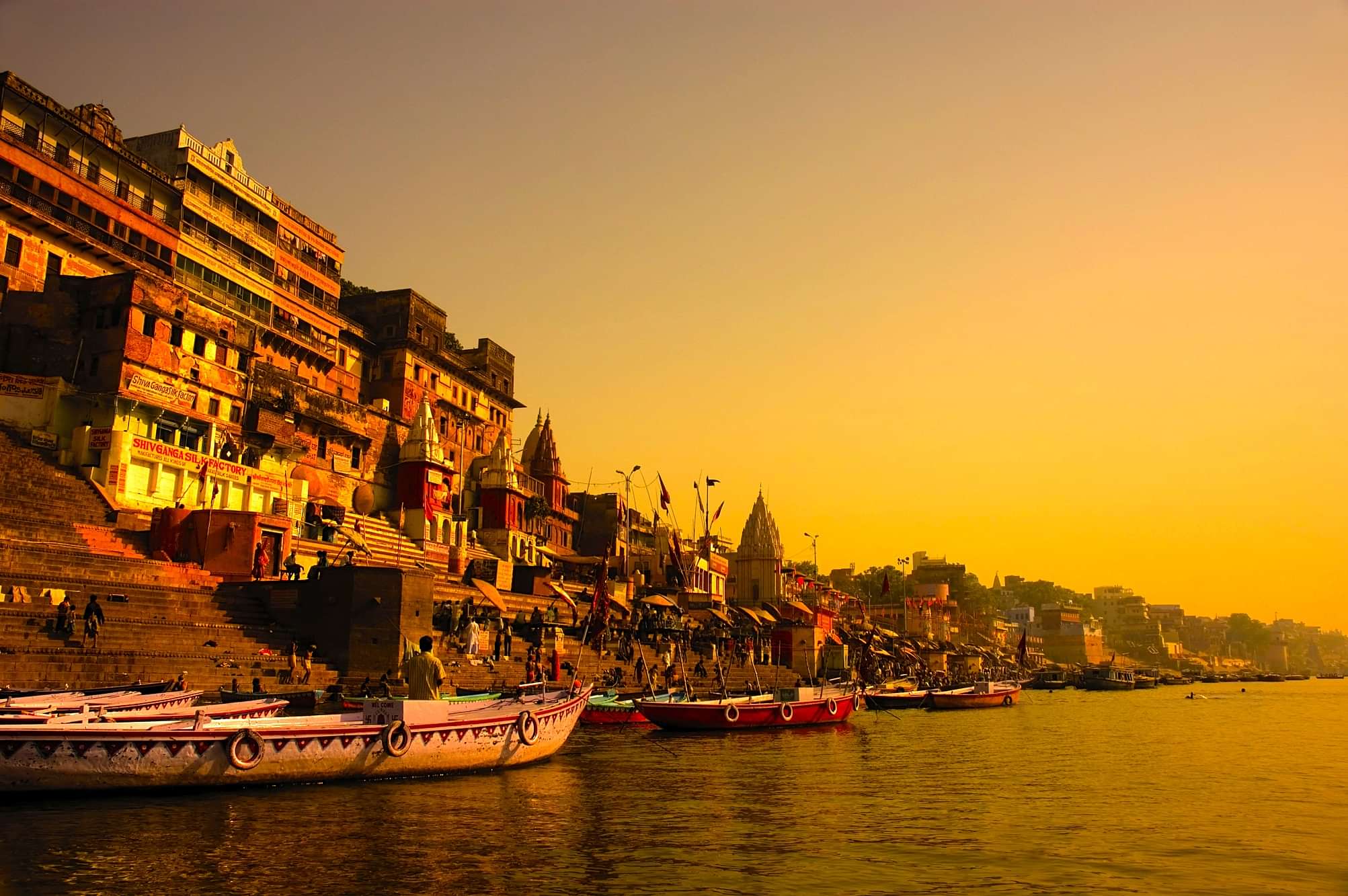 Varanasi is all about being at peace with yourself. The place offers you a chance to wash away your sins at the price of nothing other than a willing body and a pure mind. There are a large number of guesthouses and hotels that can fit well within every budget with stay starting at INR 200/night and Local food at INR 150 for two.
Here, Ganga can be seen in its most worshipped and adored form so get on that boat ride and take in the most incredible sights from laundry to religious rituals at INR 250/hour.
Things to do and places to see:
*The ghats of Varanasi
*Vishwanath Temple
*Manikarnika Ghat
*Ramnagar Fort and Museum
*Keshari Restaurant and many more
Don't miss out on the Banarasi thandai and Banarasi paan!
8. Gokarna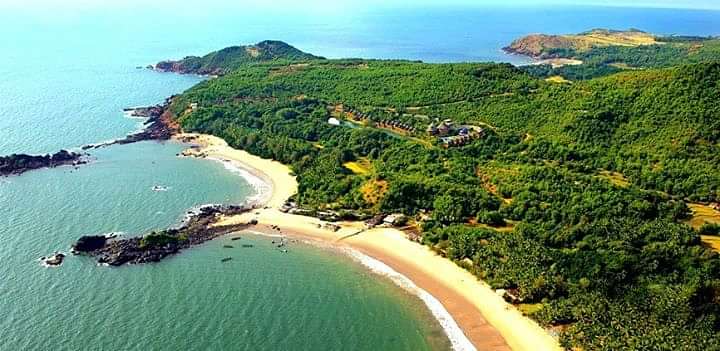 Looking for a quiet place to be at peace with yourself?
Gokarna in Karnataka is the one for you. The place is is famous for its temples and the main attraction is the Western Ghat which surrounds the temple. Apart from this, the place offers various water activities too!!
You can stay at one of the multiple guest-houses and home stays available at cheap prices starting at INR 200 and enjoy your banana boat rides by hiring some local fishermen to take you around the beaches.
Things to do and places to see:
*Beach Trekking
*Mahabaleshwar temple Aadi Gokarneshwara temple
*Ganapati temple
*A head massage to a foot massage and you'll be in love with the place.
9. Jaipur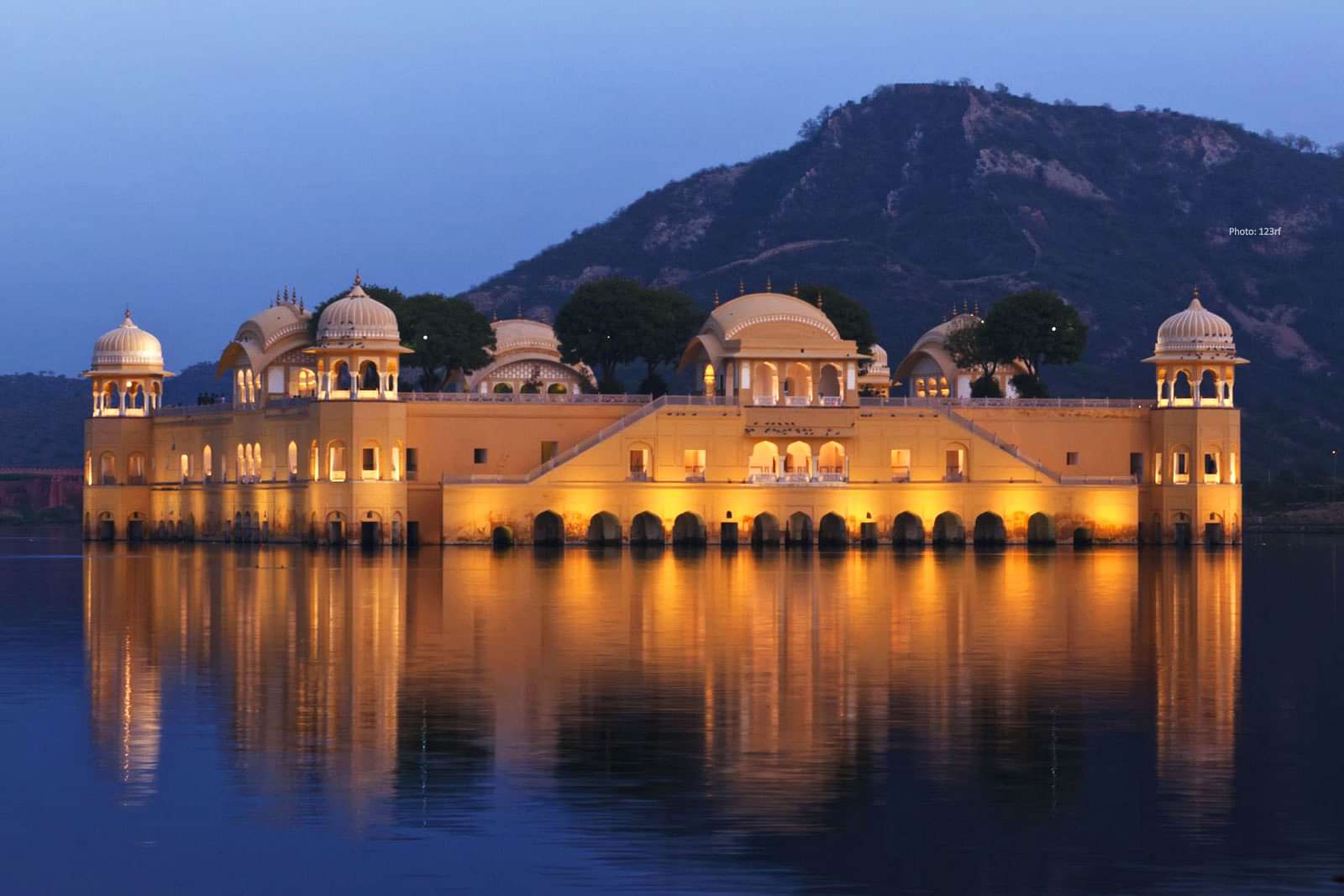 Jaipur, the pink city is all about mystical palaces, royal gardens and its culture.Get ready for some fun Elephant rides, exquisite local food and amazing folk dances. The place is like an economical one day gateway from Delhi and even if you are not a Delhite, there's plenty to do and see! So just take a look around and go on your way to wherever your final destination is.
Things to do and places to see:
*Amer fort
*Nahargarh fort
*Jaigarh fort
*City palace
*Jal Mahal
*Hawa Mahal
*Birla Mandir
*Albert Hall Museum and many more places..
10. Kodaikanal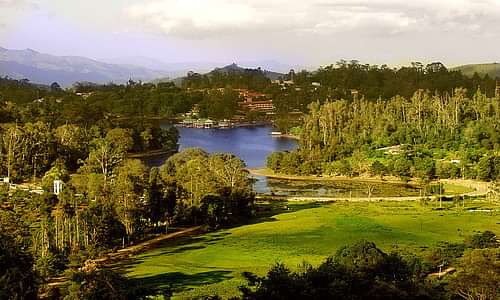 Kodaikanal, the princess of hill stations is at no.10 in our list. The place is easy to get to via train and bus, with room prices starting at INR 200 and excellent street food starting at INR 20. Moreover, you get a chance to try your hand at a few adventurous activities and explore your fun side.
Things to do and places to see:
*Kodaikanal Lake
*Berijam Lake
*Bear Shola Falls
*Kodaikanal Solar Observatory
*Palni Hills and many more.
In Kodaikanal, one can just dive in the incredible beauty of nature.
So pack your bags and go taste adventure!!!