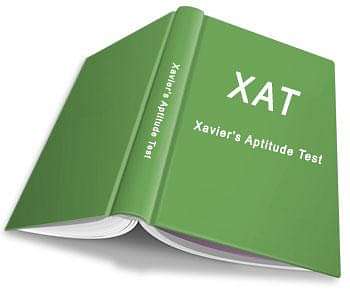 1. XAT 2016 will be conducted on 3rd January 2016. The format of XAT would remain pen-paper based. This is to ensure that candidates of all backgrounds are at par, so that those who have pre-familiarity of operating computers, especially coming from the privileged background or having worked in IT sector, do not get any advantage over others who do not have access to computers. The paper-pen mode also ensures that all candidates are tested on exactly the same set of questions, and not on different sets.
2. XLRI conducts XAT on behalf of the XAMI. For more than 60 years XLRI is conducting XAT at all India level to select the most appropriate students for management education. The XAT score is being used by more than 100 institutes for the admission.
3. XAT 2016 would be conducted across India in the following cities- Agartala, Ahmedabad, Allahabad, Amritsar, Bengaluru, Berhampur, Bhopal, Bhubaneswar, Chandigarh, Chennai, Cochin, Coimbatore, Cuttack, Dehradun, Delhi, Goa, Greater Noida, Gurgaon, Guwahati, Hyderabad, Indore, Jabalpur, Jaipur, Jammu, Jamshedpur, Kanpur, Kolkata, Lucknow, Mangalore, Mumbai, Nagpur, Nasik, Noida, Patna, Pune, Raipur, Ranchi, Rourkela, Sambalpur, Surat, Tiruchirapalli, Trivandrum, Udaipur, Vadodara, Varanasi, Vijayawada, Visakhapatnam.
4. XAT 2016 would also be conducted across the following two international cities. Dubai, Kathmandu.
5. Xavier Aptitude Test (XAT) 2016 has announced quite a few significant test pattern changes on the official website
6. As far eligibility is concerned recognized Bachelor's degree of minimum three years duration or equivalent in any discipline is required. Those completing their final examination by June 10, 2016, may also apply. All Indian candidates must appear for XAT 2016. However, NRI and foreign candidates may apply through GMAT score (except Dubai and Kathmandu wherein candidates have an option of appearing for XAT 2016).
7. This examination consists of two parts: Part I and Part II. Part I has three sections A, B and C with 26, 23 and 29 questions respectively, i.e. a total of 78 questions. The three sections of Part I are followed by Part II that has 25 questions on General Knowledge followed by an essay. If there is a problem with your test booklet, inform the invigilator/supervisor immediately. Exam Structure- Quantitative Ability, English Language & Logical Reasoning, Decision Making, GK and Essay
8. There'd also be negative marking of 0.25 marks for any wrong answer. There's no negative marking in GK section
9. In the main question paper (Verbal and Logical Ability, Decision Making, Quantitative Ability and Data Interpretation sections), the total number of questions has been brought down to 78.Candidates will have 170 minutes to answer the main question paper, which means the time allotted has been increased by 20 minutes. Earlier, the total time for objective part of the test was 150 minutes. The number of questions in GK section has been reduced to 25. However, the time to answer GK and Essay section remains same – 35 minutes.
10. All answers are to be marked only on the (OMR) answer sheet. Use the margin in the test booklet for rough work. No other piece of paper is permitted for rough work. Candidates can use only BLUE OR BLACK BALL-POINT PEN for marking answers on the OMR answer sheet. Use of gel pens or ink pens a BIG 'NO'.