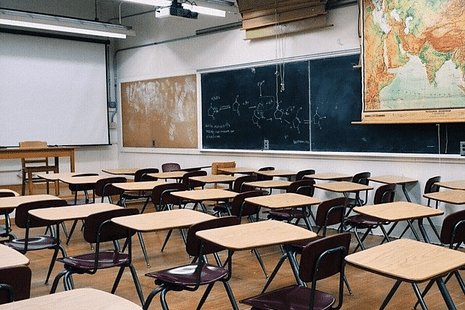 CUET 2024 Teaching Aptitude Syllabus: Central University Entrance Test (CUET) is an all-India level entrance exam for admission to UG programs offered by all participating institutions. The test is conducted once per year in over 500 places in India and worldwide. NTA will be administering the test in a computer-based mode. Jawaharlal Nehru University, Delhi University, Banaras Hindu University (BHU), Aligarh Muslim University, Visva Bharati University, Central University of Tamil Nadu, University of Hyderabad, Central University of Kerala, Jamia Milia Islamia, North Eastern Hill University, and the Central University of Punjab, among many other renowned institutions, will accept CUET 2024 results. More than one lakh applicants are likely to take the CUET 2024 exam. The exam will be organized in 547 cities across India and 24 places outside India. CUET UG 2024 will tentatively be conducted in the month of May 2024. 
Check Also:
Applicants preparing to take the Common University Entrance Test 2024 or CUET 2024 should read this article, which has been created to assist them with systematic preparation for CUET 2024 Teaching Aptitude. Check out the CUET 2024 Teaching Aptitude syllabus, subjects, and exam pattern, and then download the PDF to get started on your complete preparation. Candidates will learn about the essential topics of the exam by using the CUET syllabus 2024. NTA is responsible for releasing the CUET Teaching Aptitude Syllabus. 
Candidates should thoroughly review their domain's CUET syllabus to prepare for the entrance exam. The CUET Teaching Aptitude 2024 syllabus is expected to be unaltered compared to the previous years. Download the entire CUET Teaching Aptitude syllabus PDF here -
CUET 2024 Teaching Aptitude Exam Pattern
Candidates can explore the following topics to review the CUET 2024 Teaching Aptitude exam pattern. 
The test will have the following two sections - 
Section A consists of General Education. Aspirants have to attempt 15 questions in this section, and all are compulsory.
Section B will contain numerous Sub Sections from which a candidate can select one, two, or three depending on the qualifying requirements of the University to which they are applying.
CUET Exam Pattern 2024 
Candidates planning to qualify for the CUET entrance test in 2024 should be familiar with the exam pattern. Participants will take the CUET 2024 exam online, administered by the National Testing Agency.
Information regarding the CUET entrance test is included in the generic CUET exam pattern 2024, which contains information about the exam's style, marking scheme, duration, number of questions, and type of questions.
Details

Exam Pattern

Total number of questions

175

Question Type

MCQs

Duration

Slot 1: 195 minutes (3:15 hours)

Slot 2: 225 minutes (3:45 hours)

Topics

Section IA and IB - 50 Questions from this section

Section II - 15 Domain-specific questions are compulsory from Part 1 of this section.

For Part 2 of this section, the total number of questions may vary.

Section III - 75 General test questions

Marking Scheme

One mark for each correct answer

0.25 mark for each wrong attempt
Also Read: CUET Question Papers - Previous Year Question Papers
CUET 2024 Teaching Aptitude Topics
Here is a breakdown of the CUET 2024 topic areas  from CUET 2024 Teaching Aptitude syllabus that students should expect to prepare for in the Teaching Aptitude domain -
Section IA - Languages

Reading Comprehension on varied style of passages

Section IB - Languages

Reading Comprehension on varied style of passages

Section II - Domain

Compulsory 15 Domain-specific questions
For Part 2 of the Domain Section, the total number of questions may vary.

Section III - General Test

Input text for MCQ-Based Questions
General Knowledge, Numerical Ability, Logical and Analytical Reasoning, Quantitative Reasoning, General Mental Ability, and Current Affairs
CUET 2024 Teaching Aptitude Preparation Tips
To qualify and score well on the CUET, applicants must have a strategy and a specific target. Aspirants can apply the following preparation tactics while studying for the CUET. We've provided below some general yet practical tactics -
Candidates must focus on solving factual, narrative, and literary passages.
Candidates are advised to prepare for multiple-choice questions from the 12th standard NCERT Teaching Aptitude syllabus.
The candidate must prepare a list of CUET topics and sort them into manageable and challenging categories. They should also study the topics that have the most weightage in prior years' questions.
Applicants should develop a list of books to study for the CUET. In general, students should buy two to three CUET prep books. The books will help students plan their studies and prepare for the entrance exam.
Candidates must decide what subject areas to address, when, and how much coverage must be done daily, weekly, and monthly.
They must solve as many practice papers as they can. This helps applicants understand the exam. It is best to solve sample papers and mock tests to assess one's abilities.
This way, candidates can also find out how to best approach the CUET exam paper.
Also Read: CUET 2024 Participating Colleges 
Best Books for CUET 2024 Teaching Aptitude
Aspirants should always prepare from the best and recommended books of the CUET 2024. Here we have shared the best books for the Teaching Aptitude domain.
Teaching Aptitude & Attitude Test by Abha Malik (Arihant Publishing House)
NTA UGC NET/ SET/ JRF Paper 1: Teaching and Research Aptitude by KVS Madaan (Pearson Publishing House)
Need help for admissions? Speak to our experts by dialing the toll-free helpline number 1800-572-9877 or filling out the Common Application Form and get expert advice. Candidates can also contact us via the QnA zone.
Keep an eye on CollegeDekho for updates on CUET 2024!