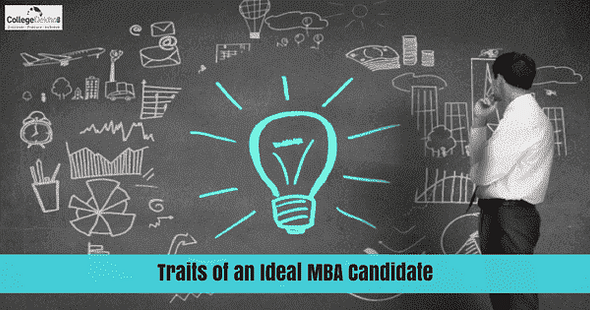 Being a globally recognized programme, MBA is one of the most popular postgraduate degrees in the world. However, it only pays off if done from one of the reputed colleges. Top MBA colleges in India receive thousands of applications every year and there are only 150-300 seats for MBA courses. Needless to say, MBA aspirants face tough competition and there is no shortcut but good preparation to achieve success.
When selecting students for an MBA course, colleges try to ensure that the candidate is the best fir for his / her selected choice of programme. Apart from testing the hard skills such as quantitative abilities of a candidate in the entrance exams, MBA colleges also test soft skills. This is why Personal Interviews and Group Discussions are part of the MBA admission process of top colleges in India.
A candidate might do well in theoretical studies and ace the entrance exam but that does not tell the whole story. Colleges must also ensure that the candidate has what it takes to complete an MBA course. Here are some of the qualities that colleges look out for in a candidate when selecting them for an MBA course.
Top Qualities Required in an MBA Aspirant
Academic Potential
MBA is considered to be a very rigorous course and b-schools have to ensure that the student is capable to handle the difficulty of the course. Hence, colleges do factor in a candidate's academic background during admission. Colleges also take into account the general interest level of a candidate, which is why any extracurricular activities that show your interest in managerial studies also help your chances of admission to top B-schools in India.
Work Experience
Many colleges consider it necessary for candidates to have some work experience before giving them admission to an MBA course. It is even included as an eligibility criterion with many MBA courses asking for 2 - 3 years of work experience. The amount of work experience is not the only thing that counts. An interviewer also takes into account your field of work and quality of work on the basis of accomplishments, handled projects, growth etc.
Decision Making
Management programmes are largely about case studies and decision-making. It the one most important skill that all top b-schools are looking for. Most of the good b-schools aim at hiring candidates who can adapt to a stressful work environment and will not fail at making growth-oriented decisions.
Vision
Top business schools look for candidates who have a strong vision. They want their students to stand out and lead the business world. You have to have a clear thought process and strong purpose in order to get through the Personal Interviews conducted by top business schools.
Leadership Qualities
Your past achievements must clearly indicate that you possess the potential to be a business leader. It is another one of the important qualities that business schools look for in MBA aspirants as all institutions want to produce MBAs that can be placed at reputed organizations and lead them.
Analytical Skills
Ability to analyze problems logically is the most basic quality that all MBA aspirants should possess. All MBA entrance exams, group discussions as well as personal interviews are aimed at testing and understanding your analyzing capabilities.
Solution-Oriented Approach
If you aspire to be selected at a top MBA College, you must be solution and result oriented. It a quality that all top b-schools value. As a manager, it is essential that you are able to come up with optimized and affordable solutions for critical problems.
Communication Skills
It is important for you to have good communication skills as all management jobs require you to be a good presenter. Hence, it is also one of the key requirements of a b-school. This is a skill that will be put to test during the personal interview.
Self-Awareness
An interview is conducted to analyze what you have learned so far from your academia and the experiences that you have gained from your job. You should clearly be able to present all your achievements, experiences, strengths and weaknesses.
Dedication
Dedication is important to succeed in anything and even more so in the field of management. Interviewers are constantly looking for students who are dedicated and eager to learn.
These are the most sought after qualities that top business schools look for in MBA aspirants. Most of the top institutions are looking for students who will strengthen their record in terms of academic performance and placement. Therefore these b-schools are looking for candidates who have the potential to become business leaders one day.
Working on these aspects of your personality will make you a strong candidate for top MBA colleges and you will have better chances of clearing the Personal Interview round.
FAQs on Qualities Required in an MBA Aspirant
| Question | Answer |
| --- | --- |
| Does my undergraduate college affect my chances of MBA admission? | It might. While it is not included as a separate part of the selection criteria, the college from which you completed your undergraduate course does affect your chances of MBA admissions. However, if you show academic potential, it is not necessary to be from a renowned college to do an MBA. |
| How much work experience is required for an MBA course? | The amount of work experience required for MBA courses is subjective. Many MBA courses ask for 2-3 years of work experience while in others 5+ years of work experience may be required. |
| Do I need to have good English go get into an MBA course? | Yes. Here is how being good in English can work to your benefit when taking up an MBA. English is an eligibility criterion for many MBA courses. MBA entrance exams test a candidate's English ability as well. Plus, since the MBA curriculum is in English, interviewers also seek candidates to have good English ability when considering for admission. |
Most of the qualities mentioned in this article are trainable and can be developed with practice and good guidance. Working on these will not only improve your chances of selection to a top business school but also make your personal life better. If you have any doubts, you can ask our experts on the CollegeDekho QnA Zone.
Here are some other related articles that will help you in preparing for MBA.
For help with admissions to MBA colleges in India, please fill our Common Application Form (CAF) or call our toll-free student helpline number 1800-572-9877.