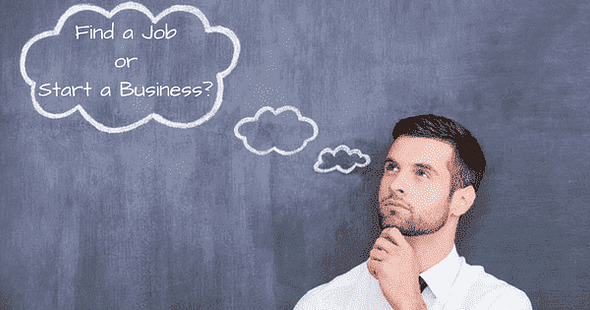 After the downfall of start-ups like AskMe, Tiny Owl and PepperTap, business graduates from various IITs and IIMs are scaling their options more carefully. ManpowerGroup, a US-based HR consulting firm, conducted a survey and concluded that 94% of the millennials (born between 1980 and 1995) want job security while making career choices.
The number of start-ups participating in B-School placements has gone down. Institutes like S.P. Jain Institute of Management and Research (SPJIMR) are not inviting start-ups to recruit from their campus. The reason is that fewer students want to work at startups as they prefer job security. Another reason is that start-ups have lost their reputation among students due to recent events, said Vishal Goyal, Group Head, IMT Ghaziabad and Dubai.
In 2015, 8% of the placements at Xavier School of Management (XLRI) Jamshedpur were contributed by e-commerce firms whereas in 2016, e-commerce hiring has dropped after start-ups like Fashionara, Delivree King and Intelligent Interfaces have shut down.
Also read:Major Startups Like Flipkart, Paytm Not Recruiting at IITs This Year
In 2016, a lot of prominent startups such as Flipkart failed to fulfill the commitments they made to the IIT and IIM business graduates and other students they hired from premier B-Schools in India. This has immensely affected start-up hiring. Many startups were also blacklisted earlier this year due to the deferment of joining dates and re-negotiating offers that were originally made. As a result, students have adopted a cautious approach.
Amazon, Cloudtail, Shopclues and Uber were among the popular student choices during the placement season at IIT and IIM campuses in 2016. However, consumer goods organizations and consultancies were students' most favorable options as they offered the best packages, overseas postings, and other profitable offers. This has also resulted in a rise in average stipend by around 7% as compared to 2015.
Also read: IITs and IIMs to Go Beyond Technology and Management for World Class Institution Tag?
The lack of funding and difficulty in getting loans has dampened the entrepreneurial spirits of students. Indian startup ecosystem also lacks an infrastructure to support start-ups and provide them with 'accessible technical know hows' that is much needed in their seeding stage. As a result, many start-ups have shut down in their early development stages as they are unable to provide long-term employment. Colleges have also reported a dip in the number of students opting entrepreneurship.
Despite launching various initiatives to promote startups, the Government of India has failed to attract students with business potential. Work should be done in this space and entrepreneurship should be encouraged. It is essential to provide funding to promising startups as it will help in improving the employability of Indian youth. It is also needed to maintain India's place among the economically strong nations.