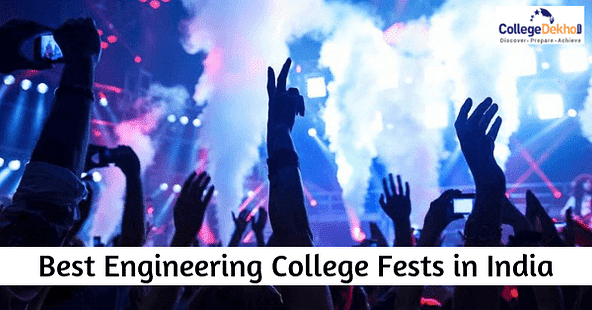 Know how the smell of rain feels after a hot sunny day? That is what "fests" are to engineering students. In the age of rat race where competitiveness has reached its attic, we hardly manage to get any time for relief and recreation. The field of education is no exception. With almost 2.9 million students enrolling their names in different engineering colleges in India every year, the curriculum is pretty hectic and demands for serious attention from the aspiring candidates.
Hence, keeping the phrase "All work and no play makes Jack a dull boy in mind" the premium engineering colleges of India arrange college fests for students which are considered to be gala festivals. College Fests in engineering colleges are events which help to initiate the exchange of thoughts, culture, perspectives. These fests in engineering colleges serve the basic purpose of education which is to build bridges. The college fests comprise of several inter-college competitions & special performances. To sum it up, the engineering college fests are a must experience for every college student. We did a little research on our own to find out the top 10 coolest and happening engineering college fests in India.
1. MOOD INDIGO (IIT Bombay)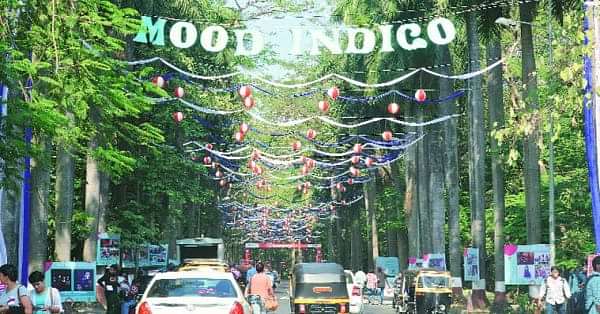 Mood Indigo is IIT Bombay's annual fest which is considered to be Asia's largest college cultural festival. It started in the year 1971 and since then it has been earning golden feathers to its name over the years. Mood India or MoodI, as it is commonly referred to, is conducted every year in the month of December over a span of four days. The gala event welcomes around 80,000 students from almost 700 colleges across the country. It organises various college level competitions in the field of dance, literary arts, digital and design, music etc. A huge crowd attends this festival to witness wonderful musical performance which raises the essence by a number of notches. Mood Indigo has witnessed musical performances by Asha Bhosle, Rd Burman, Zakir Hussain, Shankar-Ehsaan-Loy. International bands such as Moriarty, Meja, Porcupine Tree and Katatonia have also graced the stage of this fantabulous event in the past.
2. INCIDENT (NIT Karnataka)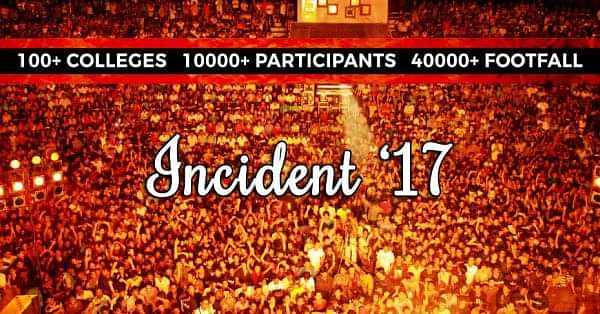 Incident is the cultural annual fest of National Institute of Technology situated in Surathkal, Karnataka. It started in the 1980s with the initiative of Umar Teekay. The magnitude of this fest has multiplied with years since then and now it is considered to be a legend among the Mangaloreans. It a four-day long college fest which comprises of different college-level competitions such as haute couture, musical events, dance, beach events, sports events. It also consists of workshops dealing with different shades which turn out to be beneficial for the students. A huge number of students from different parts of the country take part in these events organized by NIT Karnataka. Incident is also known for its Pro-Nite events which draw the attention of a huge crowd every year. Students attending Incident over the years have witnessed mesmerising performances by Indian Ocean, Raghu Dixit, KK, Kunal Ganjawala, Sunidhi Chauhan, Javed Ali etc.
3. SPRING FEST (IIT Kharagpur)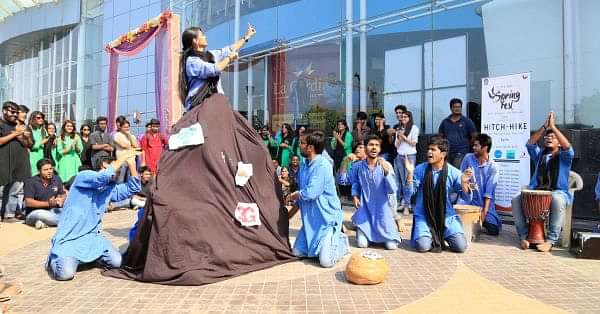 Spring Fest which is also known as SF, is Indian Institute of Technology, Kharagpur's cultural annual fest which was started in the year 1960. It is held in January during the spring semester. The ambit of events organized in this fest includes genres like dance, music, dramatics, photography, literature, quizzing, fine arts etc. A huge number of students from all across the country participate in the spring fest. The campus becomes a world in itself during the fest with the amalgamation of thoughts and culture. International bands like Dead By April, Breathe, the Floyd Sound, Monuments, Led Zepplica and Tesseract have performed on the Spring Fest stage.
4. MILAN (SRM University)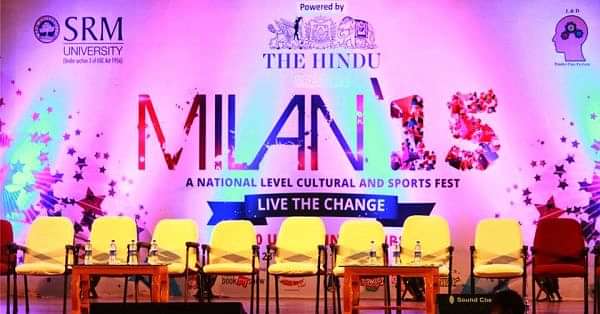 Milan is the national-level cultural festival organized by Directorate of Students Affairs of SRM Institute of Science & Technology. It was first started in the year 2008. Milan has grown with the course of time and is now known to host hundred plus creative and fun infused events with ever-expanding participation of students from all over the country. The genres of events cover art, dance, music, sport etc. In the 2015 edition, this fest made an attempt to break the Guinness World Record of 100 hours of non-stop events. Milan is a five days event which has experienced the presence of prominent celebrities like Asha Bhonsle, Mammootty, Kamal Hassan, Suriya, Vetrimaran, Aditya Roy Kapoor, Karthick, John Abraham, Vishal and Shekhar, Nucleya, Amit Trivedi, Vijay Deverakonda, Yashika Anand, Sorabh Pant, Rahul Subramanian etc. The students attending Milan have the scope of witnessing wonderful stand-up comedy shows by East India Comedy, OML, Evam Tamasha etc. Stalwarts of the music industry like Benny Dayal, Palak Muchhal, Amit Trivedi, Shreya Ghosal have also graced the stage of Milan with their wonderful musical performances over the years.
5. OASIS (BITS Pilani)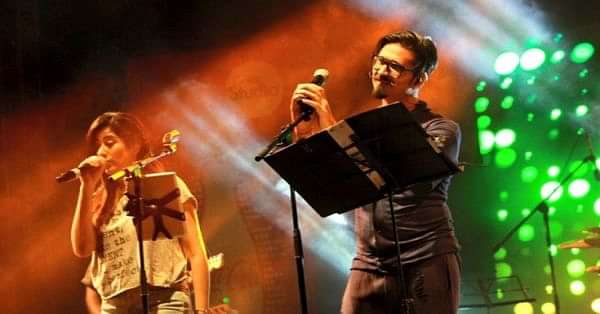 Oasis is BITS Pilani's annual cultural fest which is considered to be one of the best in the country. It is generally held in the month of October just before the onset of winter. The fest is known for its continuous run of events. It goes on for almost a span of 96 hours. It comprises of college-level competitions on fine arts, dramatics, quizzing, music, dance etc. Six thousand people from almost 90 colleges participate in Oasis. The fest is also known for its jam-packed schedule of fun and excitement. Artists like Mohit Chauhan and many more have graced the stage of Oasis which earns the attention of students and makes it one of its kind.
6. RENDEZVOUS (IIT Delhi)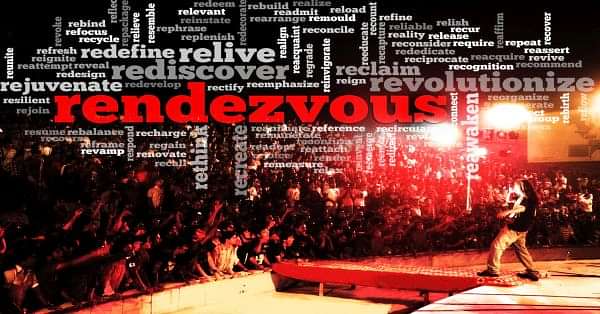 Rendezvous is the Indian Institute of Technology, Delhi's cultural festival which started in the year 1976. It is a four-day long festival held at the end of October every year. It experiences a footfall of almost 70,000 people which makes it a gala event. Rendezvous which is popularly known as RDV has experienced wonderful musical performances of Shankar-Ehsaan-Loy, Hoobastank, Arijit Singh etc. It also comprises of competitions on music, drama, fine arts, sports etc.
7. SAARANG (IIT Madras)
Saarang is IIT Madras's flagship cultural event which is held over a span of five days in the second of January every year. This is a mega event and earns the footfall of 70,000 plus crowd with college-level competitions and pro-show nights. It was started in the year 1974 under the banner of "Mardi Gras". Saarang is considered to be the second oldest college fest in India, 500 colleges from across the country participate in events on music, drama, fine arts, sports, dance etc. Saarang has also witnessed performances by popular rock bands like Opeth, Anathema, Parikrama, Led Zepplica etc. which makes it one of the most happening college fests in India.
8. WAVES (BITS Goa)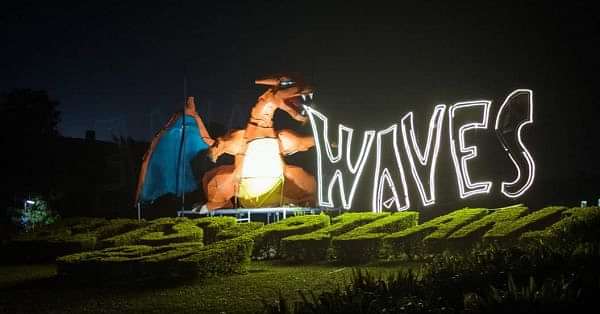 Waves is the annual cultural festival of BITS Goa campus. It is a three-day long festival generally held in the late October-early November period. It was first started in the year 2006 and despite of it being a relatively new festival, Waves attracts the attention of sponsors and students. It experiences the presence of almost 45,000 crowd from around 180 colleges across the nation. It comprises of new kind of competitions which entices the youth. Waves is also known for its prom-night performances like that of Nucleya, Amit Trivedi, Neeti Mohan, Vishal-Shekhar, Priyanka Chopra etc. All such factors make Wave one of the best college festivals in India.
9. RIVIERA (VIT)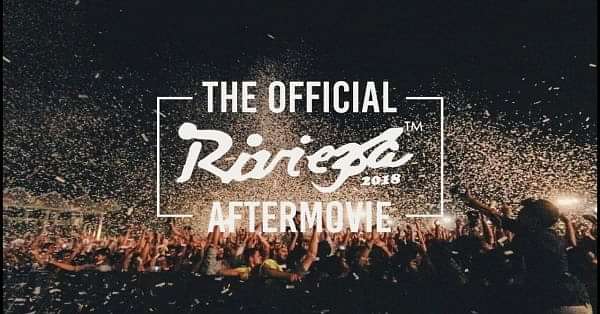 Riviera is annual international sports and cultural carnival of Vellore Institute of Technology. The event spans over a period of four days which consists of sports competitions, social and cultural events along with live concerts. Riviera generally witnesses the footfall of 30,000 plus students from around 650 colleges all across the country. Riviera was first started in the year 2002, introduced by VIT Chancellor, Dr. D.G Viswanathan. It consists of a wide range of events in the cultural sphere including music, drama, dance etc. Riviera has also witnessed wonderful musical shows by Benny Dayal, Sunidhi Chauhan, Parikrama over the years which helps it earn a spot in the top ten college fests of India.
10. ALCHERINGA (IIT Guwahati)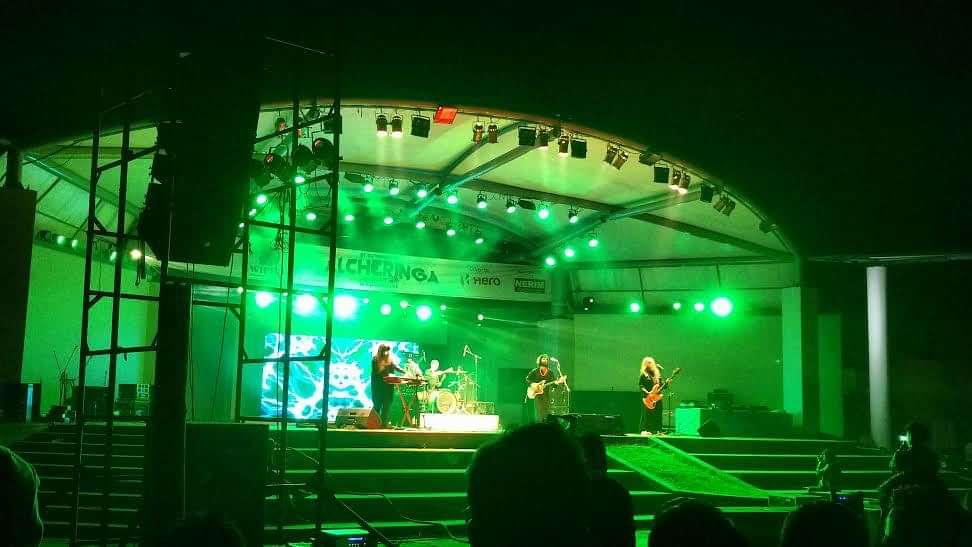 Alcheringa or "Alcher" is IIT Guwahati's annual cultural festival which started in the year 1996. It is held over a span of three days four nights towards the end of January, every year. The name "Alcheringa" was derived from Australian mythology and translates to "The Eternal Dreamtime". It comprises of several college-level competitions on music, dance, drama, fine arts etc. Alcheringa has witnessed mind-boggling performances by the leading artists like that of Mika Singh, Lucky Ali, Sonu Nigam, Mohit Chauhan, Anoushka Shankar etc. It hosts a lot 80 competitions where students from all across the country participate. All these factors and elements of fun and frolic make Alcheringa one of the most happening college fests in India.
Also Read: Best Delhi University College Fests - 2019
These fests not just act as recreational events but also helps the students to learn and explore different shades of life. It teaches lessons on tolerance, teamwork, perseverance, responsibility and optimism. They are wonderful platforms for showcasing one's talents. It helps the students or rather give them a scope to face situations which usually can lead to shuddering shoulders. So, before facing the world which is filled with such circumstances these fests also help the students to grow mentally. Therefore, to sum it up the College Fests are an integral and necessary part of engineering colleges which act as a festival of fun and frolic with a sprinkle of knowledge in disguise.
Written By: Ankan Chattopadhyay