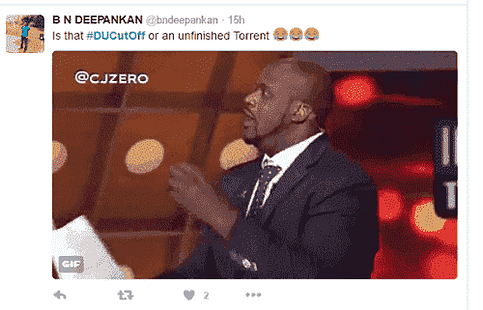 With the Delhi University admission process underway, many aspirants from all over India are eager to grab a seat at one of the most prestigious universities in India. Candidates from all over anticipated the first DU Cut-off list, which was released late on Wednesday evening - 29th June 2016.
Although there was a slight dip in this year's cut off as compared to previous years, but nonetheless, the minimum requirement for most of the colleges still turned out to be in the range of 93% - 99.25%.
Also Read: DU Admissions 2016-17: Ramjas College Leads the First Cut-off List
Many people took to twitter to share views and thoughts on how they felt about the soaring cut-offs announced by Delhi University.
Let's take a look at some of the funniest tweets by the users:
Delhi University & Brexit comparison -

Remembering school days -

The intellectual one -

The emotional one -
The relieved one -

The geek -

In relation to Bihar Board issue -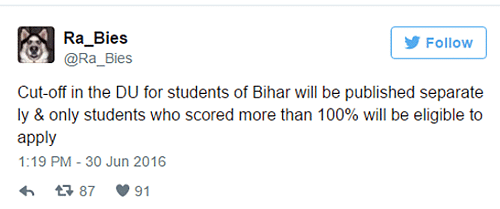 The scientific one -

The traveller -

All the best - all you aspirants!