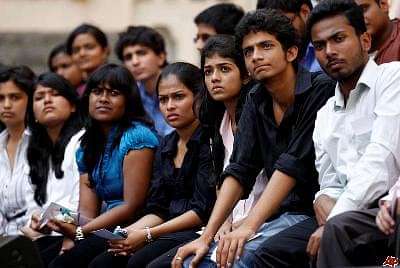 Knowledge has a very logical definition when asked from the students today. While interating with a few college students recently, these really good aspects of education and knowledge came up. Students and teachers both believe that students learn the best if taught well. Knowledge is not something which is mugged up. Instead, it is more of doing something and practicing to come with the most suitable conclusions and results in their respective fields.
A 3rd year student Aditya Bansal from the Pharmacy Department who is also the student Training and Placement Officer said, "the studies should be highly practical e.g. if anyone wants to study manufacturing, then he should be sent to visit a manufacturing firm to get the exposure and learn rather than only class-room studies."
Students want more of visual exposure and they also explain how knowing something is not enoough, one has to practice the same to excel in it.
Every college today has a vision to be a world class education institute but then here when we look around we have ample to coaching institutes, colleges, universities etc which have thousands of students studying in them but where are the jobs?
Not everyone after college gets a job. And in most cases, students end up working in companies that are paying less than their education qualification.
Colleges should focus on a student's interest and field where he wants to work and then only the students assure that the outcome can be better than what it is today.