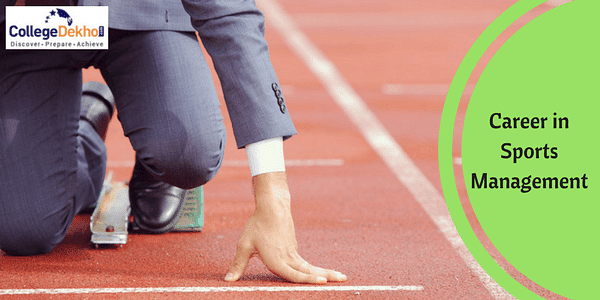 The sports industry in India has flourished over the years and offers ample of career opportunities for aspirants who want to make a career in the sports management domain. With various Indian institutes now offering courses in the field, you can pursue this career and enhance your skills to get a good job in this field.
For those of you who are aspiring to make a career in this field will have to develop skills like planning, budgeting, organising, controlling, directing, leading and evaluating a sports activity or event. You may also be required to manage a sports team or institution. In order to pursue this career, you will have to comply with the required eligibility criteria. Find out the details below.
Eligibility Criteria for Sports Management:
The important thing to note is that you are not required to be a sportsman in order to pursue this field. Most of the Sports Management programmes are offered at post-graduation level.
Aspiring candidates will have to pursue a course in sports management from one of the recognised institutes.
Candidates can also pursue any bachelor's degree then pursue MBA in Sports Management in order to get jobs in this field. Some colleges offer MBA and PGDM programmes in sports management on the basis of either CAT, MAT or CMAT scores.
Although candidates from all the fields can pursue a master's course in Sports management, students who have pursued graduation in physical education (preferably B.P.Ed) are given weightage.
Courses and Streams:
Some of the best courses in this field are offered by Sports Authority of India. Check out some of the popular specialisations below:
Sports marketing
Sports finance & business
Knowledge about sports law on contracts and drug use
Sponsorship, marketing and merchandise of sports
Sports management policy
Sponsorship and broadcasting
Communication with the press and media
Sports event staging
Kl/ Sports ethics and sports organisation
Skills Required:
A liking for sports as well a keen mind for understanding games is one of the prerequisites of this field.
Often sports managers are required to motivate their team to work better, therefore, they must have good leadership skills.
Aspiring candidates also need to develop excellent communication, business and negotiating skills.
You may be required to handle multiple tasks at once, hence you must be equipped to work in stressful environments.
Some of the Top Colleges offering Sports Management Courses are:
Alagappa University - Tamil Nadu
University of Technology and Management – Meghalaya
Centurion University of Technology and Management - Orissa
National Academy of Sports Management – Maharashtra
Also Read:Want to become a Chartered Accountant? Check Exam and Job Details Here!
Job Scope:
There are various jobs in this fields that students can apply for after completing their graduation and post-graduation. Following are some of the options that you have:
With 52 approved national sports federation in India, you can apply for government jobs in this field and secure a high paying job.
After pursuing an MBA in the field, you can also pursue a career in sports marketing and advertising. This field offers some of the highest salaries in this industry.
Sporting event management is another good option for aspirants in this field. With various leagues and international tournaments organised in India, there are a plethora of opportunities.
Salary Scope:
Salary will vary according to the position offered to you and they type of organisation you are working with. However, you can expect a starting salary of Rs. 2.5 lakh to 3 lakh per annum.
Also Read:Top 5 Jobs in the field of Sports that Do Not Require you to be a Sportsman
Choosing the college and stream wisely is important before enrolling for any programme. With the right guidance and training, you will be able to lead a successful career in this field.