Aspirants who want to qualify for a course in Master of Business Administration have to first clear the Common Entrance Test (CAT). For this, the preparation starts right from the graduation years. For helping the students while they prepare for the test, there are many CAT coaching institutes spread all across India. Many of them classify the CAT preparation classes according to the aspirant's preparation level.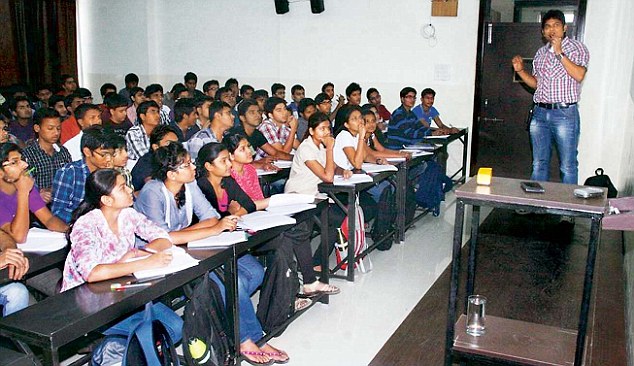 In India, there are centers exemplified by 'Career Launcher', 'IMS Learning Centre', 'T.I.M.E.' (Triumphant Institute of Management Education) etc. With branches spread all across the Indian Peninsula, the institutes regularly churn out successful candidates when it comes to the declaration of the CAT results, which usually in the second week of January every year. Collegedekho.com presents here some of the leading centers in India:
Career Launcher (CL)
The Career Launcher was established in 1995 and it offers courses for preparation for examinations such as MBA, GATE, GMAT, SAT, GRE, Civil Services, Law examinations, as well as Engineering examinations. Being one of Asia's leaders in edification service providers, the institute is led by an outstanding team of IIM-IIT alumni and the classroom programs present here are MBA Extended, MBA Gallop, and Flexi Pro.
IMS Learning Centre
The IMS Learning Centre being a front runner in training aspirants for management entrance, got the 4th rank in the edification sector, while it grabbed the 44th rank amongst the Top 50 Most Trusted Service Brands across India (AC-Nielsen & Brand Equity, December 2003). At present, the IMS is having as much as 90+ branches spread all across India. Many preparatory courses are provided by this Center and that too at both, undergraduate and graduate levels.
T.I.M.E.
The Triumphant Institute of Management Education Pvt. Ltd. (T.I.M.E) stands to be another leading coaching institute which boasts of a pan-India presence. It was established in 1992 and the Headquarters are situated at Hyderabad. The Institute has close to 200 offices that are present in 103 cities and towns in the Indian subcontinent. The core team alone has more than 40 graduates from IIMs/IITs and additionally, the institute offers a broad range of study lessons for state, as well as for national level entrance examinations ranging from MAT, IIT-JEE, CAT and even TOEFL, IELTS, GRE, GMAT etc.
PT Education
After its establishment in July 1993, the Professional Tutorials or PT currently trains aspirants for varied examinations. These are meant for getting admissions after clearing examinations such as CAT, MAT, Pre Engineering Test etc. The secret of success of PT is that it focuses on programs supporting quality education, as well as personality development, and that too for various Development Educational Programs, MCA/MMS, GMAT/GRE, MBA etc.
CAT Online Coaching Institutes
When aspirants lack time, and are a bit short of funds, there are many online coaching institutes, which can prepare them for CAT using a time saving, as well as cost effective mode. In fact, preparation material for CAT is offered online and this distance learning mode can be used at maximum advantage by the students. But this is not the end. Aspirants can also find model test papers and solutions online while they prepare to bell the CAT! Some of the online coaching sites for CAT are Pathfinder education services Pvt. Ltd., 2IIM.COM, TCYonline.com, Career Forum to name a few.
-Varun Acharya