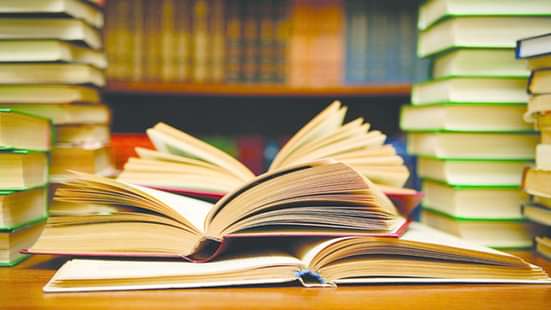 Pursuing an undergraduate or postgraduate degree in English Literature is not merely studying literary texts, scrutinising and debating a variety of texts, acquiring knowledge of literary periods, movements and critical approaches that have shaped the way we view literature today.
Apart from the skills mentioned above, one has to develop spoken communication and writing skills. It is necessary to acquire various other skills like framing a narrative and analysing different levels of meaning. However, most of the students may question what can we do with an English Literature degree. Collegedekho answers these questions and gives a detailed description of top careers for an English Literature graduate.
Careers with an English Literature Degree
Media and Journalism
The media sector covers everything from television to film, newspapers to news blogs, advertising to PR and gaming to game reviews. There is much demand for English Literature graduates who have exceptional writing skills. You need to choose which area you need to go with you can be an editor, content writer, blog writer, review writer and whatnot. You can excel in media where is there is much scope for the advancement of your career. However, you need to have a determination along with the skills required in the concerned field.
To boost your employability options in Media and Journalism, you should have an active presence on social media, a personal portfolio of work, proven capabilities in the current media landscape and so forth. While pursuing your UG or PG degree in English Literature, you need to take part in Internships offered by various media agencies. You need to gain experience by writing news for a blog, reviewing movies and drafting the content or e-mails.
There are different career options in Digital Publishing which include areas such as electronic journals and e-books as well as online news sites and magazines. An English Literature graduate has various tasks in digital publishing which include editing of the content and publishing on the sites.
Also read:
Teaching and Academic Careers
An English Literature graduate is capable of teaching students from the secondary level to the university level. However, becoming a teacher or professor need additional qualifications. There is much demand for English teachers in various secondary schools. Most of the schools hire English Teachers for higher salaries.
Similarly, there is a demand for English lecturers or professors in different universities and institutes across the country. Nowadays most of the coaching centres which provide coaching for competitive exams also hire English Literature graduates who can teach grammar for competitive exams. These institutes recruit trainers on an hourly basis and pay attractive salaries. However, you need to develop a good command of grammar for these jobs.
Careers in Advertising and Public Relations
English Literature graduates must have creativity, communication skills, imagination, logic and reasoning and writing skills which lead them to various careers in advertising and public relations. These jobs include advertising copywriter, creative director, event organiser, event organiser, PR Manager and others. These are exciting careers where you need to use your verbal adeptness, creativity and writing skills.
Also read: 
Careers in BPOs
There is a broad range of jobs in BPOs with decent salaries. A graduate degree is enough to enter into these jobs. However, if you are willing to work in US or UK based BPOs, you need to have excellent communication skills as well as an American accent. Companies like Dell, Accenture, Tata Consultancy Services and others usually offer jobs to those who have excellent command over English and a good accent.
Careers in Civil Services
If you are looking for a job in the Public Sector, then Civil Services is the best option. Most of the graduates in English Literature have qualified in civil services examination. However, there is much competition for these jobs. If you want to clear civils, you need to sacrifice your social life and completely focus on your studies.
Top Colleges for English Graduates in India
While you can pursue a career right after graduating from an English course in India, you can also pursue higher education in India. Check out this list of top colleges for English graduates in India.
Name of College

Courses Offered

Annual Course Fee

MA in English

₹60,000

₹80,000

MA in English

₹27,500

PGD in Digital Marketing

₹25,000

MA in Engish Language and Literature

₹40,000

MA in English

₹45,000

Diploma in Social and Digital Marketing

₹48,600

MA in English

₹50,000
These are just a few of the colleges that offer a higher education degree, which you, as an English course graduate can pursue. A range of courses is available for you, which can help build your career.
If you wish to pursue a Master's or PG Diploma course after graduating from a BA / BA (Hons) course in India, then you can fill out the Common Application Form available on our website and avail FREE admissions counselling. You can also call on our toll-free number at 1800-572-9877 and avail FREE counselling regarding admissions in India.
Top Universities Abroad for English Graduates
While you can choose to pursue a course in English Language or Literature, there are immense higher education prospects waiting for you in the globally renowned universities in different parts of the world. Check out this list of top universities abroad for English graduates.
Name of College

Degrees Offered

Master of Public Policy

Master of Fine Arts in Film and Media Arts

Master of Arts in Strategic Communication and Leadership
Among the thousands of internationally acclaimed universities in the world, these are few that you can choose for your pursuit of higher education. CollegeDekho's StudyAbroad venture has been established to help aspiring students pursue their dream of studying in one of the many acclaimed universities.
Write to us at abroad@collegedekho.com or call us at 785-9990-990 and clear out all your doubts regarding international admissions. Stay Tuned for further updates regarding the same at CollegeDekho's StudyAbroad website.
Collegedekho wishes 'Good Luck' to all those who are looking for a bright career in English Literature.