Public Relations (PR) is the way organisations, companies and individuals communicate with the public and media. A PR specialist communicates with the target audience directly or indirectly through media with an aim to create and maintain a positive image and create a strong relationship with the audience. Examples include press releases, newsletters, public appearances, etc. as well as utilization of the world wide web.
Eligibiltiy Criteria to Pursue a Course in Public Relations
For this field, Communication is the basis, so for this, there is no boundation of any particular stream
For Undergraduate programme: 12th pass from a recognized board
For Postgraduation programme- Graduation degree from a recognized university
Some Diploma courses are aslo available
Step-by-Step
A Public Relations course is designed to equip you with skills like public speaking and understanding the listener's psychology to facilitate useful exchange of information. Nonetheless, it borders on understanding human beings and their communication needs to a large extent. The syllabi are usually shared with Mass communication students and are designed to enhance communication skills amidst technicalities. The challenge is to simplify technical information.
"If I had only two dollars left, I would spend one dollar on Public Relations"- Bill Gates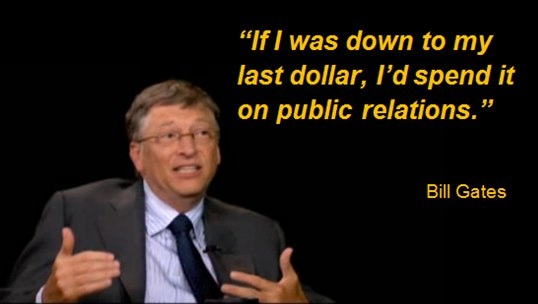 The course content of a typical Public Relations course would overall include the following:
1. Introduction to Public Communication
2. History of Print Media in India
3. Electronic Media and Photography
4. Advertising Research
5. International communication and Human Rights
6. Role of Information Technology in Public Relations
7. Study of Human Needs and Psychology
Depending on the college and university you join, the course content would vary. Most of the subjects would be a subset of any of the above mentioned.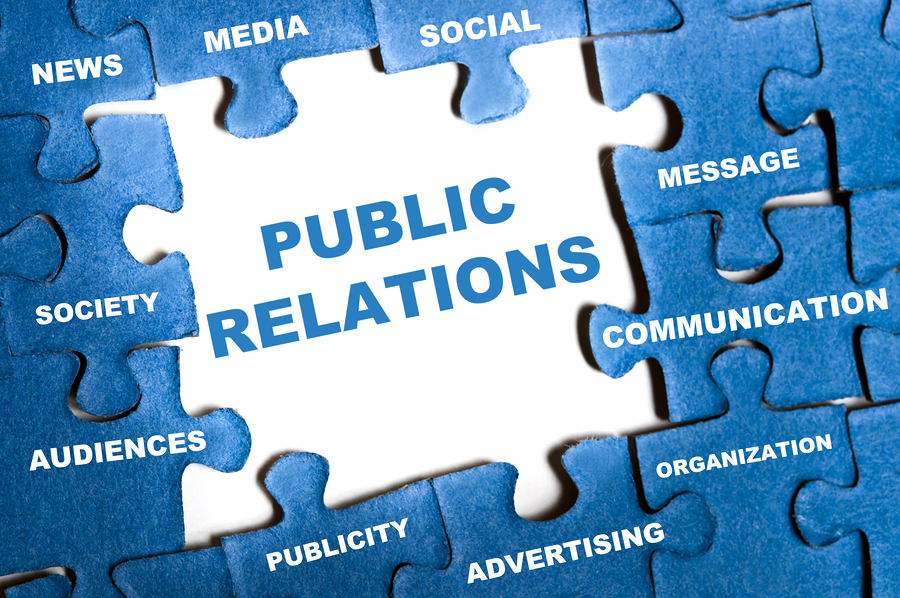 Skill Set Requirements
PR goes beyond a paper certificate. "A communications degree only helps lay the foundation," To pursue a carrer in the field of Public Relations you need to have good communication skills, you need to be an extrovert, you must have a good connect through different forms of media.
Career of a PR Personnel
The foremost task of a PR personnel is to communicate his client's message to the target audience. So if his client is doing sometihng for a good cause then a positive image of him can be created among his audience. For this a PR has to be in constant touch with the media agencies. Organizing Press Conferences, meetings etc are also a PR's duty.
PR Course fee:
A good PR course could anywhere cost you between Rs. 10,000 to Rs. 40,000 per year depending on the college / university you choose. For instance, if you have been selected with St. Xavier's College, Mumbai, which is affiliated with the University of Mumbai, the fees is around Rs. 12,000 per year. Private colleges charge hefty fee, though.
Funding/ Scholarship
If you wish to finance your PR course, you may try availing educational loans offered by various banks. They allow you to repay the money back after you complete your education or by working while you study as well! State Bank of India offers a maximum loan of up to Rs. 7.5 lacs.
PR Institutes in India:
Symbiosis Institute of Mass Communication (SIMC) Pune
Indian Institute of Mass Communication (IIMC), New Delhi
School of Broadcasting and Communication, Mumbai
Xavier Institute of Communications (XIC), Mumbai
Makhanlal Chaturvedi National University of Journalism, Bhopal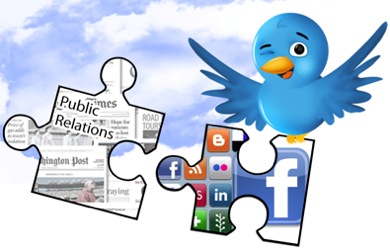 Job Prospects
Job opportunities for public relations professionals are very assuring in various industries if the applicants have excellent communication skills and convincing abilities. Advertising agencies and Marketing companies are constantly on the lookout for PR professionals. Several PR professionals pursue a course in Photography or Visual Communication along with their PR course and get placed with filmmaking agencies in Mumbai.
The job prospects in India are bright. Companies such as Balaji Telefilms, Mukta Arts and other agencies usually display the openings for creative heads and creative advertisement professionals on the popular jobsites.
Pay Package of PR
The pay package for a beginner in PR can vary from Rs 15,000 and above depending on the skill set and education. If you are joining a corporate company as Personal Secretary to CEO, you may earn anywhere in between Rs 2 lacs to 3 lacs per annum for your first job. If you are joining an advertising and marketing company as a communications professional, you may earn about 2.5 lacs and above as a fresher.
On the other hand, if you apply to a News channel or a TV channel as an Anchor or Newsreader, you can expect greater salaries of Rs 30,000 and above. However, for media jobs, you need to be willing to work in various shifts and travel places as well.
If you apply for a marketing position with an IT company as a technical communication or corporate communication professional, you can expect a starting salary of Rs 15,000 and above. You may try venturing into sales or business development positions as well! All you need is excellent communication and selling skills. The opportunities are simply limitless.
Demand and Supply
The demand for candidates with good communication skills is high in all industries. For instance, these days, even while hiring for technical jobs such as software programming, HR managers of companies look for people with excellent communication skills. If you have good public speaking skills, it is only an added advantage for you.
In India, moreover, the supply of good English speaking professionals is always a little lower than the demand. However, the standards have improved majorly over past few years and even students from government schools can speak good English today. Thus, the competition is high.
Market Watch
The growth for PR professionals can be stated as phenomenal. Considering the fact that there are numerous TV channels, News channels and IT companies and BPOs/KPOs, the need for PR professionals in the market is on an all-time high.
In other industries such as Hotel Management, Shipping and Logistics, PR professionals are quite in demand. They are offered jobs of lobby managers, sales managers and receptionists with welcome arms.
The growth of advertising agencies that promote various events has also been phenomenal over the past few decades. And there is always scope for working with PSUs and government organizations such as PROs. You can also work for rich clients who want to maintain a good public profile. Thus, the market for PR professionals is desirable at this point in time.
Also,today every big & small PR companies hire Trainees.To give a start you can join as a trainee in a company.
In different Government sectors there are also vacancies for a Pubilc Relation Officer.
Source: Kshama, City Journalist - Raipur, College Dekho