Wouldn't life be much easier if you could just do what you love and still make money out of it? If you didn't have to do a monotonous 9 - 5 job, restricted to one location and function, just to earn a living? The world is changing, so why shouldn't we? PM Modi's #MakeinIndia campaign that encourages people to do things in India garnered so much publicity and appreciation. Here's a thought... why shouldn't we, as individuals, try doing something else apart from the regular?
Surely, we have a surplus of engineers and doctors and MBA professionals to put India on the world economic map, where should we, creative and passionate people go or do? Right here, right now!
Yes, *drum roll sounds* all of this is possible only if you dare to dream and opt for these 'far from conventional' career options! What is interesting is that albeit offbeat, there is so much scope to explore and really, create a niche for yourself in each of these fields. And, most importantly, since these are relatively new and emerging careers, they are well paying as well!
CollegeDekho brings you a practical and handy list of offbeat and exciting career options to choose from which pay much more than you think!
Tattoo Artist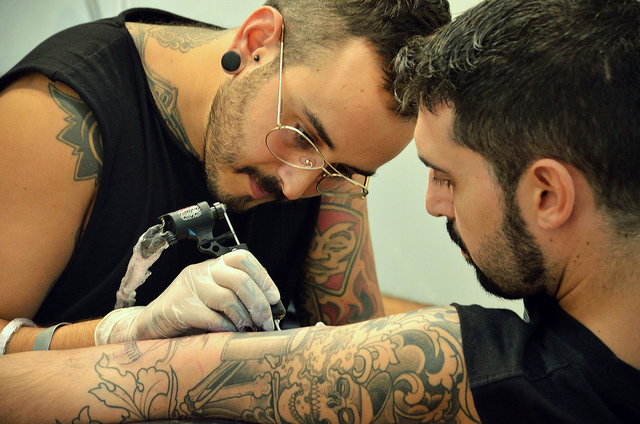 Body artists, also known as tattoo artists, were usually considered to be rebels, say a decade or so ago, even though tattoos have been around for many centuries now. But now, thanks to the blooming tattoo industry, people have started to acknowledge their work as an art and give due reverence to their artistic skills. Tattoos have become so popular now, that one in every 10 people has some kind of tattoo or body art on them.
Freshers can start out by apprenticing under a seasoned tattoo artist, and then venture out for their own studio. A rookie tattoo artist can earn a decent Rs. 1,000 per tattoo/ hour to Rs 10,000 per hour, depending on their skill set and expertise. More than anything else, tattoo artists enjoy the perks of doing what they love and expressing their creativity!
Photography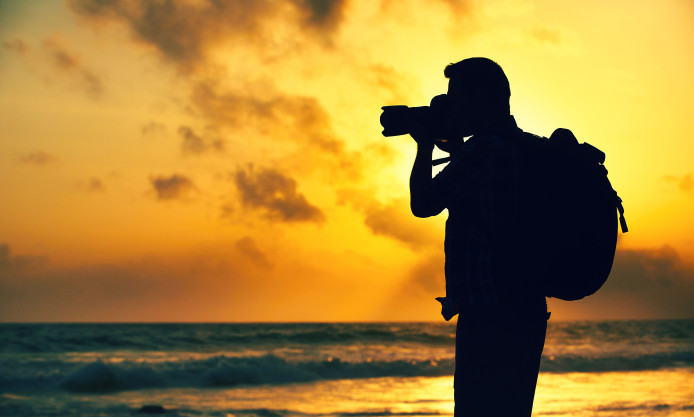 Photography is second on our list and has gained popularity among the youth in recent times. There are many levels and variations to this profession depending on your interests. You can work with a company or magazine on a full time basis or you can also do freelance work and sell and display your work at various art exhibitions and media fairs. You can choose the 'object of your affection' ranging from portraits to landscape, from wildlife to fashion, from automobiles to weddings!
The demand for a good photographer determines the amount he/ she can make. There is really no bracket to this unless you are employed with an agency or organisation. It can start as low as Rs. 15,000 per month and can go upto Rs. 50,000 per month or more. If you are a freelancer/ independent photographer, you can earn an average salary of Rs. 2 to Rs. 5 lakhs per project easily.
The job requires a lot of patience and struggle to make some name in this field, but it sure will never be boring. The job perks include a lot of travelling and sightseeing, you can pretty much work whenever you like and that is what makes this profession worth a shot.
Check the Best Photography Colleges in India here.
Ice - Cream Taster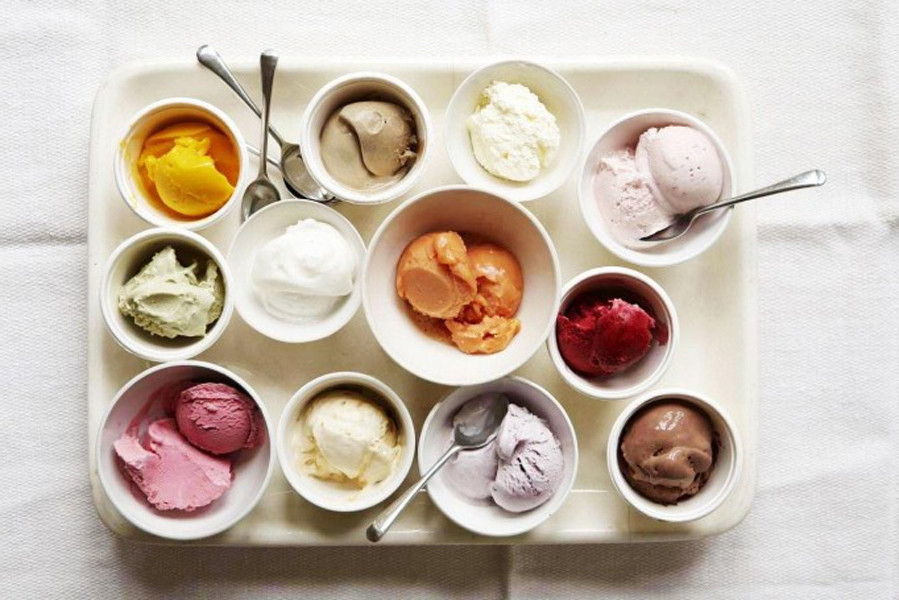 You scream, I scream, we all scream for ice cream!!
So what do you get if you do this job?
'Money to eat ice cream' and 'unlimited ice cream!' We don't know what's lovelier - Ice Cream tasters or Tastemasters or Food Scientists or Sensory Analysts or Flavorologists as they are also known, are required to perform an aggressive daily sampling schedule, to assess the quality of each flavor on the basis of texture, color, smell, appearance and other factors. He/ she may also be required to create new ice cream flavors and products or serve as a marketing rep for his or her company.
This is a very special kind of job and apart from your infinite love for icecreams, you need a university degree in Chemistry, Food Science or Business to become an awesome ice cream taster.
So, come on, explore!
Voice-Over Artist / VO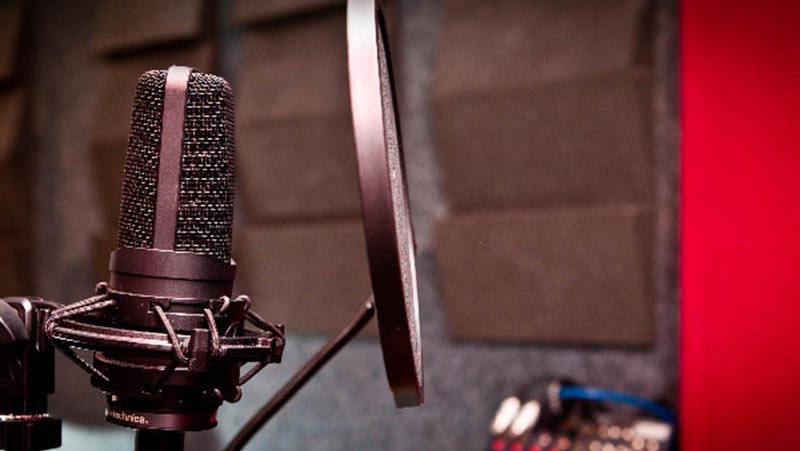 Have you found yourselves in situations when an advertisement or a clip resonates in your head because of what was said and how it was said in the ad? Sometimes, somethings stick on you and a good VO artist does just that. The job of a VO artist is highly creative and you have to lend your beautiful voice to commercials and do voiceovers for TV and films. With dubbed foreign language movies and shows gaining popularity, this industry is growing fast. The salary depends upon the budget of the show and can range between Rs 5,000 - Rs. 20,000 per sitting. No college degree or formal education is required, and you get to live a new character every day!
Cartoonists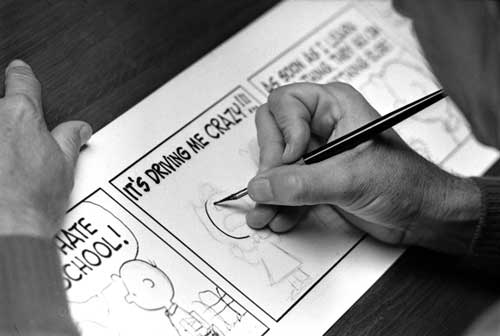 It's high time you show your teacher that the drawings you used to do on the last page of your notebook were of great importance! This time you'll draw again and instead of being scolded, you'll make money out of it. Thanks to the increasing popularity of comic books and cartoon columns in the newspapers, this is a full-fledged, yet tough profession! You can sell your work to be published in a newspaper or a magazine, or use the digital media to tell your story or your company's story. Usually, cartoonists work on freelance basis and if hooked up with a popular publication/ media, can earn upto Rs. 50,000 per month.
Greeting Card Writer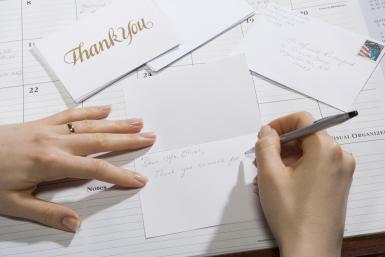 Ever wondered who wrote those amazing lines on greeting cards that instantly make you smile?
Aren't they just perfect to read and the best way to express yourself? Well, if you are creative and have just the perfect words to express your emotions in a few lines, this job can be yours!
It is a high-paying job and would definitely satisfy the writer within you. In India, this is more of a freelance job and the Greeting Card Association of America has suggested a payment rate between $25 and $150 per card, giving you enough reasons to work for them.
Pet Grooming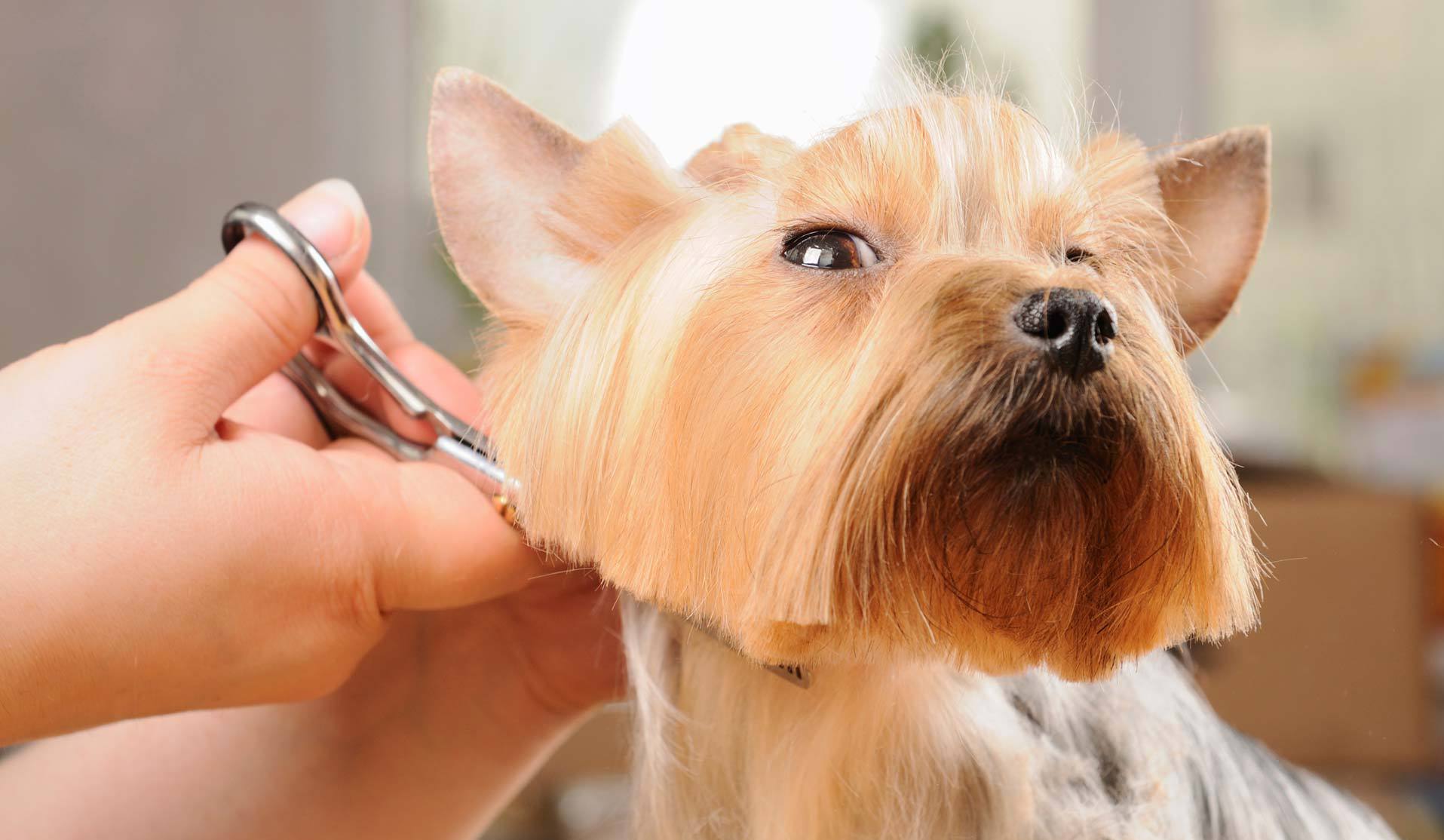 If you are an animal lover and just can't stop yourself falling in love everytime you see one, this job is meant for you! All you need to do is stay close to these adorable creatures and take care of their hygiene, appearance, bathing, health issues and what not! This profession has come a long way and you can take it up as a part-time job or a full-time job depending on your fondness of pets including dogs, cats, birds, rabbits and many more.
As beginners, you can earn an average salary of Rs. 2 lakh to Rs. 5 lakh per annum and if you have the capital, just invest in your own grooming studio. The more services you provide, the more you will earn! Who knows, the likes of Paris Hilton could be your next customer!
Calligraphy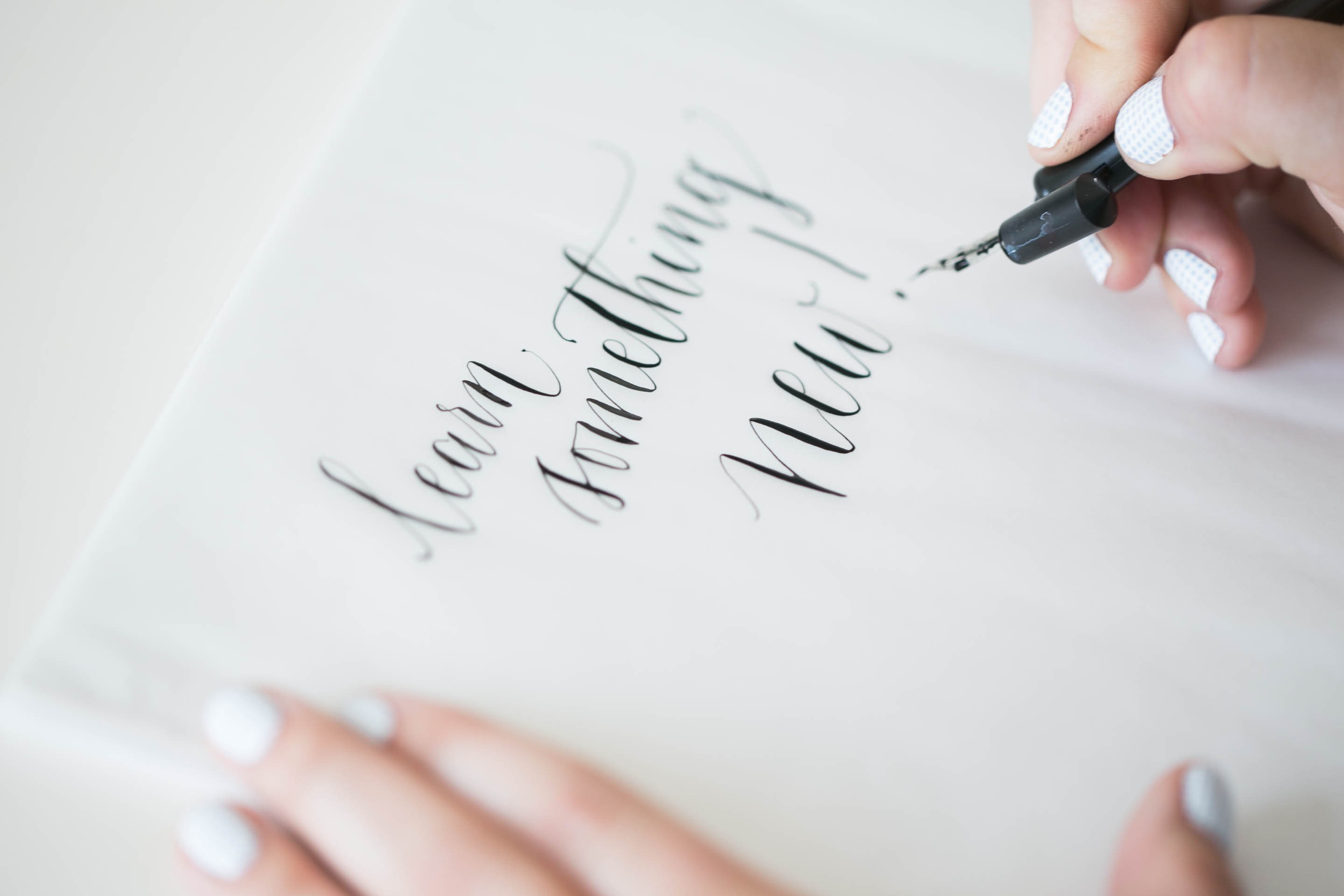 We all love a beautiful handwriting, don't we?
It's creative and fun and besides this, it pays for your bills too! The job requires a steady hand, a creative disposition, a flair with words and for you to stay hunched over a desk, to work your magic with your calligraphic pens.
Perks of being an offbeat calligrapher - Your work will be appreciated by many, you set your pay, you set your working hours, you decide where you work and your work can be seen published on weddings, parties, (especially invitations) funerals, and many other social functions.
Video Games Tester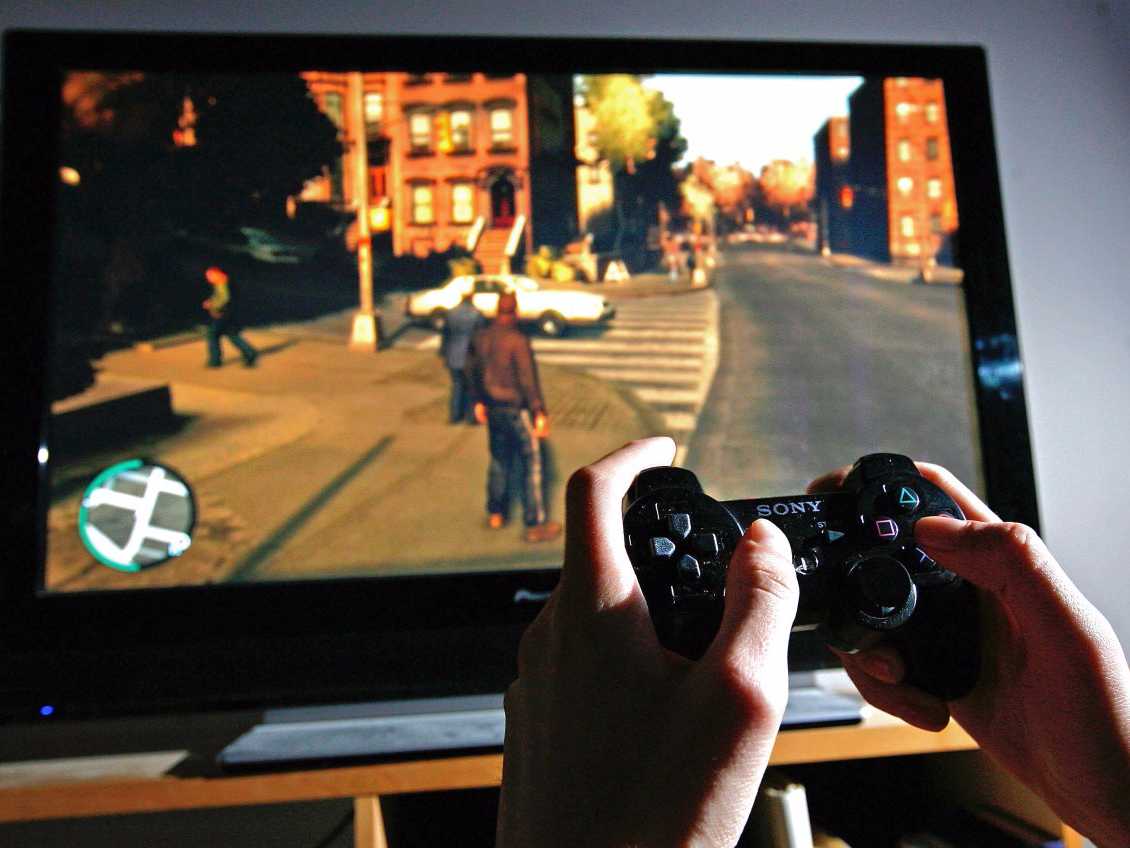 This is one of the most loved jobs and definitely pays you more than you think! What is more relaxing than to watch your favourite past time hobby turn into a profession? And that's not it! You'll be paid for that!
What do you have to do?
You have to clear BCA entrance exams to get an Ethical Hacking degree.
Working in gaming industry involves creativity and tech-savvy individuals to create exciting and entertaining experiences for players. Video game testers are the individuals who look out for problems and take different approaches to test games in a range of ways.
As the DNA of game tester's lies with software, these individuals are responsible for finding out issues in coding, fixing bugs as well as controlling everything from the characters, features and movements, to the environment and storyline.
Perks of being a video game tester - You get paid to play games and the newest games to play with! And who knows, with enough creativity and experience, you could even make and design your own games!
Ethical Hacking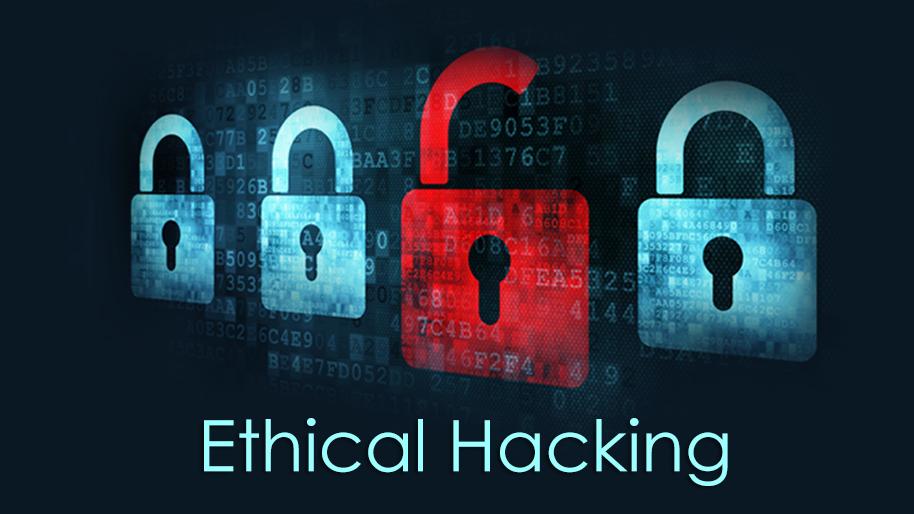 For all those who hack friends' social networking accounts for "fun", for those who are good at cracking passwords and unlocking a locked system, those who spend a majority of their time experimenting with various codes – this is a great way to put those grey cells to a good use. You can breach the security of computer systems and get paid for it!
Many big companies look for ethical hackers for various security purposes. You need to have a good knowledge of coding in different programming languages. You can start your career by interning for an organization and then convert it to a permanent job. The average salary ranges between Rs. 2 lakh to Rs. 5 lakh for a fresher, and after an experience of 5 - 6 years, you can easily command a salary of Rs. 10 - Rs. 12 lakhs annually, depending upon your skills.
The list is endless, but this could be a beginning for you guys to challenge yourself and follow one of these offbeat careers. So do what you love and love what you do!! CollegeDekho wishes you all the best!!