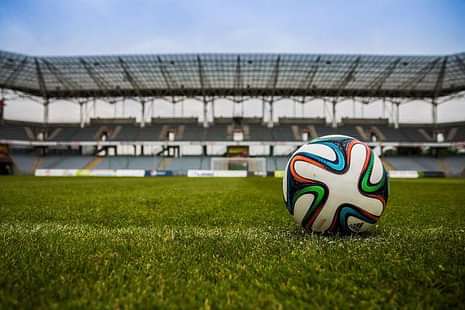 With the #UEFAEuro 2016 keeping us hooked to our television sets and making sure that we are up to date with its happenings, we thought of enlightening you on why it can be an interesting option to in fact consider yourself as being one of such sportspersons/ managers/ journalists/ marketers etc. who are well-known for the popular games and sports played throughout the world.
For a long time, it was believed that involvement in sports should ideally be restricted to it being one of the hobbies/ recreational activities for an individual. However, with times changing and more and more trends coming up, many youngsters of the country are taking sports as a career option pretty seriously. By a career in sports, we are not only referring to the conventional ones that include those on the field (athletes, cricketers, tennis players etc.), but also those involved in sports management, fitness, health, sports goods manufacturing, sports marketing etc. Opportunities post higher education in the field of sports are projected to grow at a steady rate in the next five years.
When we think of sports, we generally refer to cricket, football, tennis etc. However, there are other sports that are equally important and are gaining momentum and popularity among the generations of today. These include badminton, swimming, volleyball, kabaddi, basketball, table tennis, motor sports etc.
Courses such as BBA & MBA in Sports Management, PGP in Sports Management, Diploma courses in Sports, degrees in Physical & Sports Sciences are widely offered in colleges and universities across India as well as abroad. The basic eligibility criteria for the undergraduate courses is 10+2 from a recognised board. Courses at the postgraduate level have different criteria varying from institute to institute.
Here we list a few career options/ job prospects in the field of sports:

Sportsperson
Commentator
Fitness Trainer
Wellness Manager
Coach
Sports Journalist/ Writer
Sports Marketer/ Advertiser
Physical Therapist
Nutritionist / Dietician
Sports Psychologist
Statistician
Public Relations Manager

Colleges/ Universities offering courses in Sports related fields:

Indira Gandhi Institute of Physical Education & Sports Sciences, Delhi
Sports Authority of India, Kerala
Indian Institute of Social Welfare & Business Management, Kolkata
Amity School of Physical Studies & Sports Sciences, Noida
Ministry of Youth Affairs & Sports, Delhi
Alagappa University, Tamil Nadu
Netaji Subhash National Institute of Sports, Punjab
College of Physical Education, Pune
Lakshmibai National College of Physical Education, Kerala
Rizvi College, Mumbai