250 students from PES University in Bengaluru have developed PISAT, a Nanosatellite, which will soon be launched by Indian Space Research Organization, along with one of its space missions using their PSLV. The purpose of PISAT will be to take high-resolution images of the Earth from space. PISAT will revolve around Earth at a distance of 680-720 km. PISAT will be operated from a commanding & control station that has been established at the PES University campus in Bangalore.
The PISAT project has been spearheaded by Professor V Sambasivarao, a faculty member of PES and former Deputy Director of ISRO, who initiated the project in 2011, Dr V K Agarwal former ISRO & Divya Rao – Assistant Professor at PES University. The students at PES University took about 5 years to complete PISAT with constant guidance from scientists at ISRO.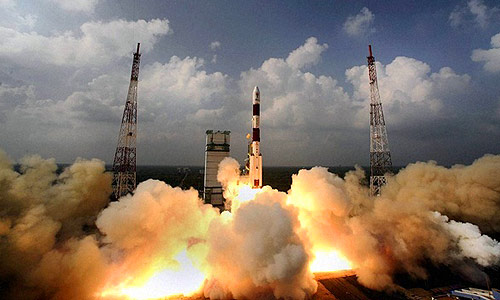 Talking about making PISAT a reality, Professor V Sambasivarao said in an interview to a leading Indian daily, "We started working on the student satellite programme by the end of 2011. The management has funded the whole project and we roped in ISRO at every step".
How was PISAT approved?
PISAT's design was reviewed by ISRO scientists on one of their visits to the campus. After testing the operations of PISAT, the scientists provided with a flight-model-for-launch clearance. What is interesting to note here are that the students had the model ready even before their deadline set by the ISRO, which was June 10, 2016.
To make the PISAT dream come true, PES University collaborated with four other colleges – SKR Engineering College - Chennai; Sona College of Technology - Salem; Veltech University - Chennai and Nehru College of Engineering – Thrissur.
Even though PISAT is ready for its maiden launch, it will be an ongoing project, which will be improvised every year with new students with new ideas and talent.
It is a moment of pride to see Indian students crossing boundaries in leaps and bounds. In the coming years, CollegeDekho hopes that more and more students are able to achieve greater levels of success.
Image Courtesy: TheBetterIndia