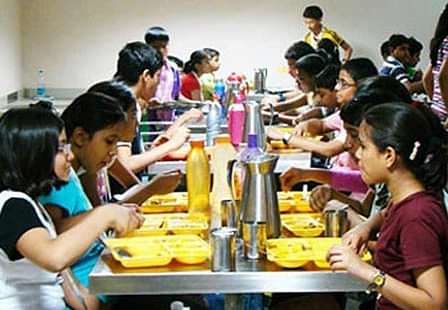 The Food and Safety Cell of Kota announced that the food served in the messes and food centres in Kota was found to be of very poor quality and cooked in unhygienic conditions.
Over 1.25 lakh, students take coaching classes at various coaching institutes in Kota because it is well known for its engineering and medical entrance exam coaching institutes.
For the food, these centres and messes charge between Rs 1,500 to Rs 3,000 per month for two meals a day, per information available to CollegeDekho.com. Food and Safety departments never carry out a proper inspection at these food centres and messes at regular intervals and because of this reason food served there is of sub-standard. The department is crippled with the shortage of staff.
However while granting licences or registrations of food centres and messes, the proprietors were asked to provide quality food, prepared in hygienic conditions, but no inspection was carried out after that.
In several areas like Mahaveer Nagar, Rajiv Gandhi Nagar, Indira Vihar, Talwandi, Dadabari and Keshavpura food was found to be sold in open and unhygienic conditions, where most of the renowned coaching institutes are located.
Priyanka Soni, who hails from Madhya Pradesh said that a meal contains four chapattis (small and thin), a small bowl of dal, seasonal vegetables and some rice. "In the name of special diet, we are served noodles, oily snacks and other fast food twice a week," She said.
Even a large number of food centres and messes in the area are without registrations or licences.
while the owners of food centres, claim that they serve quality food."We try to the best efforts to make students feel that they are having home-made food," said a owner of mess.
Source: Mithlesh, City Journalist - Kota, CollegeDekho