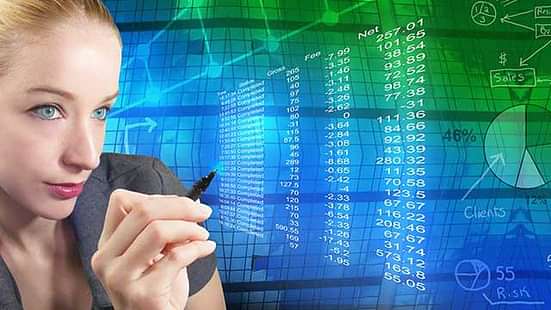 Computer System Analysts are also known as System Analysts. They are professionals in IT sector who are specialized in analyzing and designing information systems. These system analysts generally work in the computer department of a company/organization and provide research and information to maintain the up-to-date computer system. They recommend improvements after examining the IT systems and processes. A system analyst studies the existing computer systems and procedures of an organization and design information system solutions which help the organizations to work more effectively and efficiently.
Also read:- Cyber Games that we all loved
It is one of the emerging careers. There are lots of career opportunities in this field. These jobs include more responsibilities but better packages. So, if you are hardworking nature and want to earn a better salary, this is the best path which not only offers better salaries but also improves the knowledge. Career for system analyst develops skills too.
Also read:- How to succed in a Telephonic Interview?
Roles and Responsibilities of a Systems Analyst:-
The main responsibility of a computer analyst is to observe whether the computer systems are functionally optimally.
It is the responsibility of a computer analyst to monitor and test the system in operation and troubleshooting problems.
A computer analyst also chooses to configure hardware, software and matching technology which cope up with user needs.
A system analyst has to design an appropriate improved IT solution based on their findings and discussions with clients.
System analysts also play an important role in bringing the IT and business together.
These system analysts must have a clear idea on how technology impacts business.
The system analysts also work in Industries as well as finance, banking, and health care. Therefore, system analyst must understand the business field he/she working in.
In the case of Software Quality Assurance (QA) Analysts, they need to go in depth testing of systems. They need to run tests and diagnose the problems and make sure that critical requirements are met.
Skills Required:-
The following skills are required to become a System Analyst
Critical Thinking
Analytical Thinking
Communication Skills
Technical Skills
Presentation Skills
A logical approach to problem-solving.
Education Qualification required to become a System Analyst:-
A person aspiring to become a system analyst must have done his Bachelor's Degree in Information Science, Computer Science or any other field related to Computer.
Some of the companies also prefer the candidates who have done in Masters in Computer Science or MBA with a concentration in Information systems.
There are various institutes in India which are offering courses in Computer Science and IT.
The candidates who have done their B.Sc/M.Sc in Computer Science is also eligible to become a system analyst.
The candidates can also pursue a various certificate of diploma programs related to computer applications which will be added as an additional qualification.
Career Prospects:-
System Analyst is a job which suits for those who are good at solving related to computer hardware and software.
The students with advanced degrees in Computer Science or Computer engineering will have better prospects. They need to have a good background in business.
System Analysts work in every kind of organization within the IT industry.
Most of the analysts are directly recruited by the organizations and some others work as consultants.
How much salary does a System Analyst earn?
The packages offered by private companies are more than government organizations. The package depends on upon the status of the industry and experience, qualification, ability of the employee. The basic pay which is offered for a fresher ranges from Rs. 15,000 to Rs. 25,000/month. After gaining experience, for one or two years it may be hiked to Rs. 50,000 or more per month.
Also read:- Top 10 Private Universities in India
Top Institutes in India for Computer Science Engineering and related courses:-
Delhi Technological University
Bengal Engineering and Science University
The candidates who want to seek admission in IITs, NITs have to qualify in the IIT-JEE examination. Apart from the mentioned institutes, there are various colleges regionally which offer computer science and related courses. However, it is better to choose the college with proper lab facilities, faculty and infrastructure and placement percentage. Deemed Universities are also a right choice for computer engineering. CollegeDekho wishes bright future for all those aspiring to become a computer system analyst.
Also read:- Facts about IITs you probably did not know