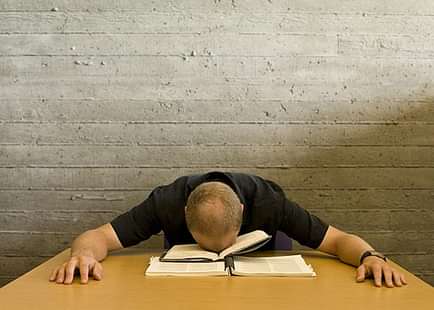 Reaching to the heights of your desires and achieving success is not a game of cards! It requires consistency, hard work, will and patience among other vital factors.
Studying hard enough to reach to the Doctorate position requires a lot of diligence to succeed and attain your goal. At times, students fail to pass the Ph.D. degree and land up to nowhere and life seems to spend in waste.
Here are 6 steps to overcome Ph.D. failure.
• Remain in the same University: Changing or transferring from one University to another isn't a good decision to be taken. Students who do not qualify to get the Ph.D. degree must remain in the same University and work hard to pass in the next exam.
• Change the Supervisor: Students can change their present supervisor and study under a different supervisor to get newer or easier notes and guidance to qualify the paper.
• Relax and study: Enough of hard work done all these years! Studying for Ph.D needs a lot of perseverance and therefore it is suggested to take care of yourself. Relax and exercise to keep your mind rejuvenated.
• Attend networking events: Attending networking events and socializing with people often leaves you happy and motivated. Make friends or spend time with a close friend to share and discuss things in life.
• Challenge your Limits: Your work is quite challenging, so challenge your work! Your projects and thesis might get rejected, your lab experiments might go wrong but still you should not lose hope. You must challenge your work to finish on time with no major faults of any kind.
• Be Positive: Ignore and let go pessimism from life. Think of the good and try for the best in the upcoming examination. Being positive and staying calm are the mantras of success eventually.
A Doctorate Degree is a highly prestigious degree which has its own charm only when it is studied effectively.