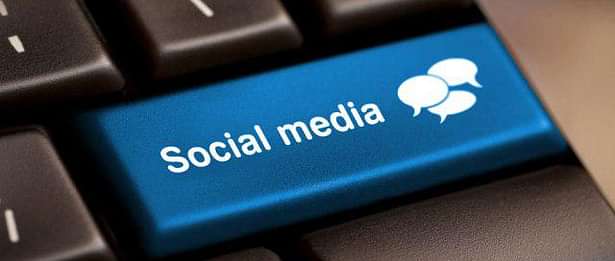 Social media management isn't just about posting content to a business's social media channels. It isn't a position you hire for as an afterthought. Social media management has become a complex, multi-faceted role that operates to help a business to achieve its highest-level goals. It isn't a job that functions independently or in isolation within the company.
In today's digital era, every company is striving to make its presence strongly felt on Social Media. Even local companies of any small cities are having their presence on digital platforms like Facebook, Google+, LinkedIn, Twitter, and Instagram etc. Every website contains social sites tab or button at their header or at footer of the webpage , homepage or at contact page, by which we directly go to the page of the related social site. The quality and level of activity of a company's social media are managed by a Social Media Manager or Social Media Optimizer.
This manager can be a professional Digital Marketing Agency he/she can be a professional expertise person, he/she can be a freelancer or an in-house person who has the knowledge and expertise of handling social media. With the experience of last few years in the digital marketing space, some experts have summarized few qualities of a good "Social Media Manager", these are as follows:-
1. Communicative: He should be attentive, engaging and friendly towards the audiences. He should have the patience and expertise to handle negative comments positively and appreciate the audience for positive feedbacks and comments.
2. Knowledge about Campaigns: He should constantly think of new campaigns and ideas to increase more and more engagement with the audience and increasing the Likes, Followers and visits to client websites etc. Campaigns and strategies are different from posting regular client updates and 1 time interesting creative's like festival greetings.
3. Zeal: He should have the zeal for getting the people attracted towards the brand in many different ways. He has to constantly keep thinking on increasing the engagement, likes, and followers for his client.
4. Should be creative and looking for new idea and Innovation: He should know that Social Media has the power to do much more than the classical mediums of TV, Print etc. The creative campaigns etc. should also have a unique way of talking to the audience and not just posting of print ads and TV Commercials of the client. He should be a good story teller. He should make the page interesting by connecting the client's products and services to real life situations for its audience.?
5. Should be good Content Writer : Creative Content Writing Skill is a must for any Social Media Manager. You cannot take a client's brand to the next level without the skill on writing about it in creative, understandable, interesting and engaging ways. You should be able to attach excellent writing with each of your creative posts too to support them.
6.Timing : Think and Act ahead of time. If your content or creative's are not posted on time then they are sure to miss its targeted audience. Moreover, it will show you as an unplanned campaign. Eg. If you are posting Deewali greetings on the night of Diwali. Then surely you have lost a lot of responses.
7.Be attentive 24 x 7: With the age of smartphones its easy to manage a lot of online activities even from out of office. A good Social Media Manager will use this facility and make sure to keep things in control as much possible on the client social media pages. This becomes ever more important when your client has an international audience to connect. Well, he has the right to sleep…. Is it all about planning and scheduling content.
8. Data Mining & Analysis : He should be good Data Analyst.He? should have the knowledge of Data Mining and targeting the correct audience for the client. ?He? should know how to get the data of correct audience so that they can best satisfy the client's needs. ? The tools like analytics should be used effectively to understand the audience response.?
9.Knowledge of Platforms : He should have the sound expertise of all the available and popular Social Media Platforms. He should understand which platform will be more suited to which type of client. For Eg. You cannot just keep on promoting a Hotel on Facebook and Twitter and not update its details on Google Maps,?Trip Advisor or local directories etc. Also if there is a new platform available to be used online and you don't know about it, then that raises a question mark on your expertise as well.
10. Organic V/s Inorganic : Try to be as much organic as you can. 10 new people added organically are better than 100 people added by inorganic paid advertisement. You must have heard about things going viral. This happens when your post or campaign is so interesting that people share it from their own to their friends and a chain reaction happens. You should strive for it always. But at the same time?, when the purpose of the client is just sales, then PPC ads, Adverts and re-targeting your website visitors it the best option too. This is a balance between Organic & Inorganic activities that the Social Media Manager has to keep so that the client gets the response that he expects.
11. Constant Learner: He should have the ability to constantly learn new things. Social Media platforms will be evolving every day, so you should be able to evolve along with them too. Keep yourself updated with the latest trends. The easiest way is to subscribe some of the best websites / blogs / pages of Digital Marketing world.
12. Understand the Purpose: A Social Media Manager should understand the purpose of the Client very clearly. The purpose can be Branding or Sales or just to create awareness or the promotion of client's website. You should take a big picture view. Also, no matter how many online activities you do, if your client has the budget and you too feel the need, plan some offline Print or TV promotion too for your clients.
Source – Jay Kumar Savita, City Journalist, Udaipur, Collegedekho.com