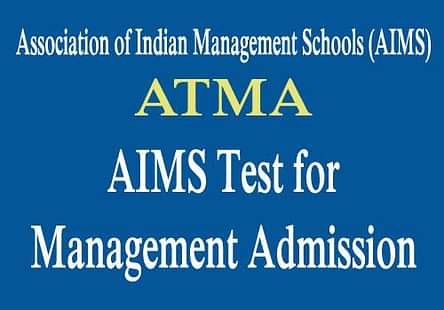 AIMS Test for Management Admissions (ATMA) is a national-level paper-based management entrance examination. It is conducted by the Association of Indian Management Schools (AIMS). ATMA scores are used for admission in various management programmes across India. There are many top institutes in India which select candidates on the basis of ATMA scores. You can check the ATMA exam analysis of previous years to gauge the difficulty level of the exam.
The list of those top 10 colleges are mentioned below-
WE College
Welingkar Institute of Management Development and Research. WE College, Mumbai is the top most college and also the oldest. The cut-off goes to 85 percent and the institutes offer annual average salary of 7.1 lakh per annually.
SIMSREE
Sydenham Institute of Management Studies, Research and Entrepreneurship Education is one among the premier management institutes of the country, imparting management education under the aegis of the University of Mumbai. Being a premier institute, the average package goes to 8.8 lakh annually.
ISB&M Pune
Known as International School of Business & Media was founded in the year 2000.
It is among the leading institutes of India which offers an annual package of Rs. 8.5 lakh.
ITM Mumbai
ITM Business School located in Navi Mumbai is among the preference list of students who appear for ACMA. One needs above 70 % to get an admission into ITM and the School's average annual package is 8.2 lakh.
KSOM
KIIT School of Management (KSOM), Bhubaneswar, India, established in 1993 as Institute of Business Administration and Training (IBAT) is one of the oldest B-schools of the country. The institute is accredited National Assessment and Accreditation Council (NAAC) in 'A' grade.
With score above 85 in ATMA, the institute average annual package is 8.7 lakh.
SCMS, Cochin
School of Communication and Management Studies is located at Kochi, India. SCMS is one of only eight institutions in India that are accredited by the ACBSP, which is a major accreditation body for business schools in the United States. The average annual package of this institute varies from 6.5 lakh to 7 lakh.
IFIM
The Institute of Finance and International Management was founded in 1995 and is located in Bangalore, popularly known as the Silicon Valley of India. IFIM is also SAQS (South Asian Quality Assurance System) accredited, an accreditation conferred by The Association of Management Development Institutions in South Asia (AMDISA). The institute has highest package of 9 lakh per annually.
NIILM CMS
Northern Institute of Integrated Learning in Management - Center for Management Studies (NIILM CMS), initially situated at MCIE, New Delhi is a private business school. It is also among the priority institutes of students. The package varies between 6 to 7 lakh.
MICA Ahmadabad
Established in 1991, it is located on the outskirts of the western Indian city of Ahmedabad. It is among the leading institutes which accept the ATMA scores. They accepted students scoring more than 80% and also provides a package between 6 to 7 lakh.
ABBS
Acharya Bangalore B-School is located at the outskirts of the area was established in 1997. It is a NAAC Accredited School with and honored with "Candidacy Status" by IACBE, USA. They also have Excellent Placement record.